Travel Insurance for the US: Should you buy it, and is it worth it?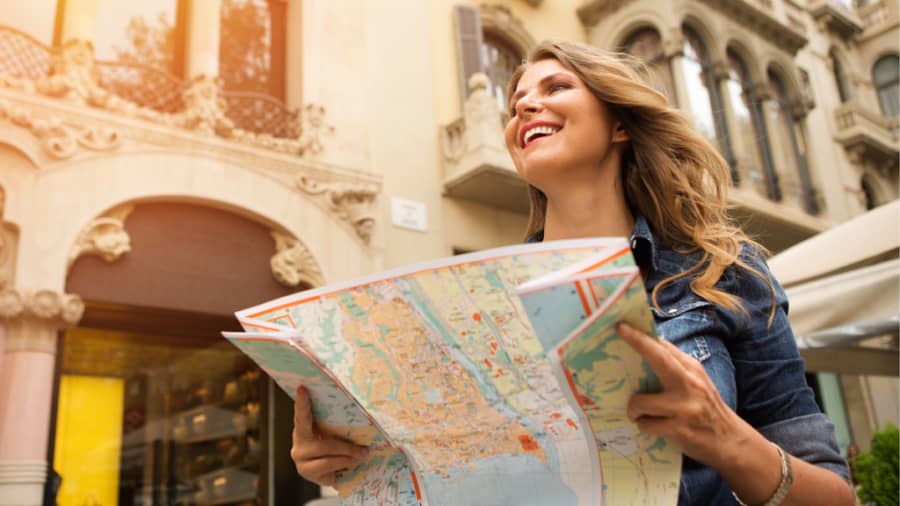 When traveling to the US for a leisure trip, business conference, or meeting your family, it certainly is wise to carry a travel insurance plan. Though the US government has made it no rule to carry an insurance policy while entering the country, it is always recommended. Travel insurance makes sense if you want to protect your money in a foreign land.
Travel insurance is considered a smart investment while visiting the US. The medical expenditure in this country is exceptionally high, which makes it impossible for tourists and visitors to afford it. Falling sick or getting injured in the US can put you under financial stress. So, buying a travel insurance policy is the only way that you can keep yourself safe. 
What does travel insurance cover?
Unexpected medical events
Whether canoeing in a lake or taking a safari trip, a medical emergency can stop you from enjoying yourself and put a big dent in your budget. Unfortunately, many standard health insurance plans that you may have in your country offer little or no coverage outside the country. That means you could land up paying for your medical care if you get injured or become ill during your trip, which can cost you some thousand dollars. Travel medical insurance covers costs for doctor and hospital bills, ambulance service, medicine, X-rays, and lab work up to the limits of your policy.
Emergency medical evacuation
Imagine needing to be airlifted off a mountainside after a hiking mishap. It can cost an estimated $15,000 to $200,000 to be transported by helicopter or ambulance to a nearby healthcare facility for treatment of an injury or illness somewhere in the world. Unfortunately, this does not even include the cost of the treatment.
Medical evacuation covers the expense of being taken to the closest healthcare facility equipped to treat you. Your plan can also pay someone to fly to the US to be your companion. Along with medical evacuation, a policy can cover the repatriation or transfer of a traveler's remains to the home country.
Travel insurance to the US does not cover pre-existing conditions. Instead, these plans cover the acute onset of pre-existing conditions, meaning that these plans can cover only those incidents that need immediate medical treatment within 24 hours of the first symptom. Typically, these plans cover medical treatment, hospital stays, diagnostics and lab tests, urgent care, prescription drugs, and more. In addition, some plans cover non-chronic acute onset of pre-existing illness, kidney diseases, heart failure, diabetes, etc. Are considered chronic conditions. Check the brochure to know what your plan can cover and what is excluded.
The fear of coronavirus is still lingering in the minds of the people. As a result, tourists have become extra careful about international travel. This is where a health insurance plan can help. Many plans treat COVID-19 like other illnesses, followed by hospital stays, doctor visits, quarantine, and other related treatments. If you have no insurance coverage and contract the virus during your trip, you have no choice but to opt for treatment and quarantine with your money.
If there is sudden pain in your tooth, your health insurance plan can cover the treatment and doctor's visit. If there is an accident and you have severely injured your teeth or need surgery, your plan can cover you. However, all dental emergencies will not be covered, such as doctor's appointments to fix a tooth crown or dental pain due to a leak of an existing cavity filling. However, your plan can cover only new complications or emergencies that occur during the trip and not the ones that you have already suffered before the trip and require medical attention.
What does travel insurance not cover?
Travel insurance is designed to safeguard your health during your trip if unexpected circumstances derail your plans. There are some general exclusions like:
Elective procedures
Cosmetic surgeries
Mental and psychological disorders
Participation in adventure or extreme activities
Physical therapy
Routine physical examination
Routine dental and vision exams
Maternity, pregnancy, childbirth, and abortion
War and terrorism
Intentionally harm, suicide, or attempting suicide
Venereal disease and AIDS virus
Treatment caused by alcohol or drug intoxication
Pre-existing conditions
Medical tourism
Travel insurance does not offer benefits like preventive care, pre-existing conditions, and maternity coverage. However, some plans can cover pregnancy complications in the first 26 weeks (about 6 months). Check the policy brochure to know what it includes.
When is travel insurance worth it?
Travel insurance is worth considering if:
You are traveling internationally
You are traveling to a remote area with limited nearby healthcare facilities
You want to be covered for coronavirus and medical issues when traveling abroad
You have a medical condition
You do not want to lose out all your money
Travel insurance primarily covers two significant aspects of your trip — your health and your medical expenses. Medical coverage is necessary if traveling to the US because your standard health insurance policy will not work. Your standard insurance plan can protect you in your home country or country of residence but may do little to zero work abroad. Therefore, you need a robust plan that can offer adequate coverage for a new illness and injury.
Conclusion
As a visitor to the US, it is not mandatory to buy travel insurance. However, with high medical costs in the US, you can risk losing an enormous amount of money, even for a minor injury. To avoid any unexpected financial burden due to your medical conditions, buying a travel medical insurance policy would be best.
The US is one of the most expensive areas in the world in terms of medical treatment. You may be charged an extensive amount for consultation and minor or routine treatment. Illnesses and injuries rarely come with a warning. If you want to avoid unfavorable situations, you should get a good plan that meets your requirements before coming to the US.
There are diverse options available for visitors to choose from. Comprehensive plans like Safe Travel USA Comprehensive, Patriot America Plus, Atlas America, and fixed benefits plans like Visitors Care and Safe Travels Elite are popular for foreigners coming to the US.
Visitor Guard® is one of the top travel insurance companies in the US. As traveling must be stress-free, we are here to offer you the right insurance solutions. We have comprehensive and limited plans catered to various travelers' needs. So, call us and get a suitable plan for your next vacation.
---
---