Why should you buy your Visitor Insurance plan from Visitor Guard®?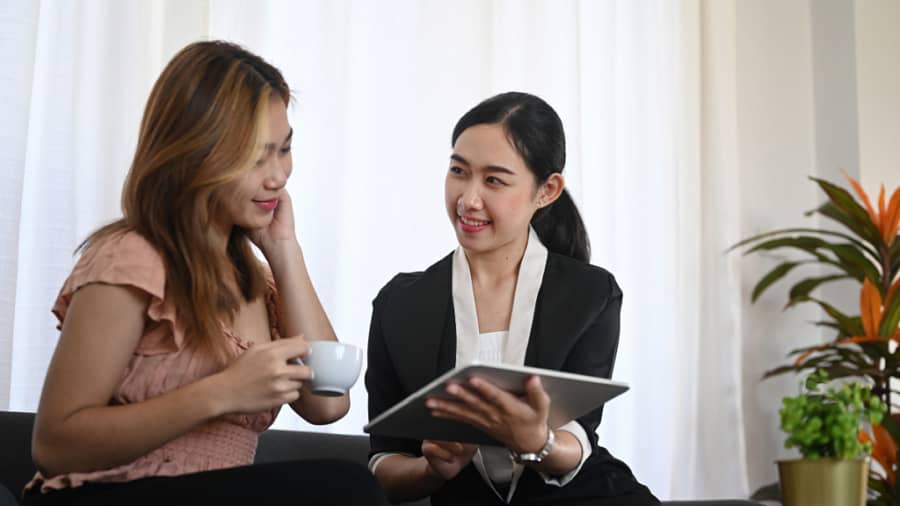 Visitor insurance plans are designed to protect international travelers while they are outside their home country. Health care is so expensive in some countries like the US, Canada, and most European countries that the embassies of many of these countries require travelers to purchase insurance before issuing a visa to travel there. Visitors to foreign countries can buy insurance from one of the various travel insurance plan providers. This ensures that they are not left in the lurch in case of illness or injury.
Why should I buy visitor insurance?
Imagine getting sick while on vacation or traveling abroad. Now imagine this happens in a country where healthcare is truly unaffordable. This is not a pleasant thought! While no one wants to get sick while away from home, sometimes it does happen. To reduce the financial and emotional stress of such an event, it is best to get the right visitor insurance.
Buying Visitor Insurance Online
Buying plans online is not only convenient but also safe. There is no additional fee for online applications. The process itself is quite simple. There is a handy comparison tool to compare different quotes. You can review the range of plans available by entering your age, travel dates, and desired coverage limits. You will see a comprehensive list of plans with the premiums, benefits, provider networks, etc.
The website also provides a broad list of Frequently Asked Questions (FAQs) to answer any queries you may have about visitor insurance policies.
How to buy visitor insurance? How to discover the best visitor health insurance?
There are numerous visitor health insurance plans for coverage offered by insurance providers. Given the many visitor insurance options, finding the best health insurance for your needs can be confusing. The most helpful thing in making this decision is to compare visitor insurance from different companies. The Visitor Insurance Comparison allows travelers to compare prices and coverage benefits in an objective manner.
Travelers can change relevant factors like required medical maximum coverage, traveler's insurance deductible, travel health insurance plans with coverage for pre-existing illnesses, travel insurance for covid19, and more. Global Visitor Insurance Comparison allows you to buy the best visitor insurance based on your needs by completing an online application and paying using a credit card. An email is sent to the customer who completes the purchase of the visitor insurance plan.
Is visitor insurance a good idea for visitors? How does visitor insurance work?
Visitor insurance is not only a good idea but a necessity! Health care is costly in countries like the US, and not having visitor insurance can be fatal for travelers to the US. Having USA Visitors Insurance can be a great relief for USA visitors and will come in handy in case of any major unexpected illness or injury while abroad. International travelers are advised to purchase Visitor Insurance USA for a safe stay outside their home country.
What is the best visitor insurance in the USA?
The best visitor insurance in the USA varies for each visitor, depending on their individual needs. There is no single visitor health insurance policy that works well for all visitors to the US. While some visitors look for a cheap visitor insurance plan, others look for a more comprehensive visitor insurance plan. If you need health insurance for those coming to the US with pre-existing conditions, the choice of plans can vary, and you can opt for a more comprehensive plan. It is suggested to compare different visitor insurance plan options based on price and benefits coverage. Visitors should read different US Visitor Insurance reviews before buying Visitor Insurance USA.
Why should I buy my visitor insurance from you?
Whether you buy directly from us or another agency or insurance company, the cost of the insurance plan remains the same, but you get the additional experience and knowledge base of our licensed staff at no additional cost. Some of the products we market may not be available to purchase directly from the relevant companies. Also, given the constant changes in the industry, we pride ourselves on providing the most current information, pricing, and recommendations. We get the best deal for your situation! Therefore, we will be your advocates in the most confusing situation. 
Who are we?
www.visitorguard.com is owned and managed by The Guard Company, LLC., based in Virginia, USA. The website provides the best services to visitors and students to purchase insurance plans. It serves visitors and new immigrants with insurance services in the USA, as well as travel insurance products for US residents traveling abroad. We work with all the reputed providers of visitor health insurance, thereby giving our customers the ability to choose a suitable plan from a wide range of options.
Why Visitor Guard®?
Our Visitor Health Insurance plans are from top-rated insurance companies
We have visitor health insurance plans, exchange students, international student insurance plans, and plans for green card holders, immigrants, and foreigners.
Our affordable and best travel insurance plan protects people from high medical expenses, which include doctor visits, hospitalization, medication repatriation, medical evacuation, and even acute onset of pre-existing conditions.
We have global health insurance plans for visitors who need essential medical coverage, including limited coverage for pregnancy.
Our customer service consists of licensed and experienced agents who can assist you with any questions about the plan's benefits or the purchase process.
Our comprehensive website has an intuitive presentation of plan details with a separate page for each plan that thoroughly explains US health insurance.
Resourceful visitor insurance comparison option
You can get instant quotes through our quote facility system and purchase a plan online, which is easy and secure.
At Visitor Guard®, travelers can choose from a wide spectrum of options that cater to diverse travel and medical needs. Travelers can compare and include the benefits according to their specific requirements. Feel free to give us a call or email us, and one of our customer support licensed agents will be able to help you.
---
---