Travel to India: Safety and Security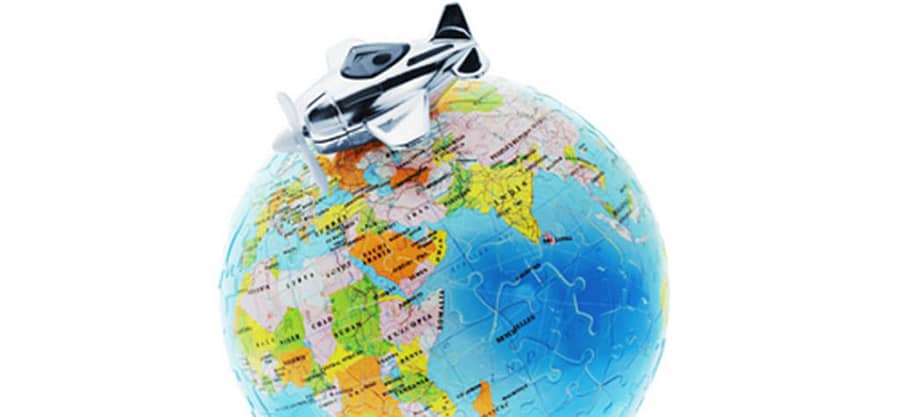 India is the second most populated country in the world, and the seventh-most largest. India is a fascinating country with a huge diversity of geography, climate, people, food, and culture. A visit to India will never be forgotten but will that be for all the right reasons? How safe is travel to India? Are there any security issues you need to know about – for example, how does Al Qaeda opening a cell in India affect foreigners traveling to the country?
How do you stay safe and well when traveling to India?
Q: Is It Safe For Me to Travel to India?
A: The US State Department does not warn US citizens against traveling to India, and the country is seen as safe to travel to, when travelers take reasonable precautions. Al Qaeda recently announced that it is targeting India for an enhanced presence in Asia. The terrorist group is setting up a new wing, or cell, in the country as it looks to gain ground from other extremist groups like ISIS. However, the State Department has not issued any warnings connected with this news.
The Foreign and Commonwealth Office (FCO) in the UK advises against all travel to the area that borders Pakistan, to Manipur, and to Jammu and Kashmir apart from travel within the cities of Jammu and Srinagar. The Office also advises against all but essential travel to Imphal, the state capital of Manipur. The Department of State strongly recommends visitors avoid travel to the state of Jammu and Kashmir (apart from the Ladakh region and its capital, Leh), and to the border area.
Q: Is Terrorism a Problem in India?
A: According to the US State Department, India has experienced and continues to experience terrorist activities that may affect foreigners traveling to the country, even without an enhanced Al Qaeda presence. For example, anti-Western groups like Harkat-ul-Jihad-i-Islami and Lashkar-e Tayyiba are active in India. It remains to be seen whether Al Qaeda in India will cause extra problems for security forces, although experts do not believe the group will have an extreme impact.
In the past, attacks by terrorist groups have targeted places which Westerners frequent, including hotels, train stations, markets, trains, cinemas and mosques. Attacks may take place during busy times of the day. There have been several recent incidents at temples and in commercial areas.
Q: Are there other Travel Problems I Need to Know About?
The US State Department says that general strikes and demonstrations can sometimes be a problem for visitors. Strikes can halt local transportation for days at a time, and visitors may find it difficult to make flight connections or travel to their next accommodation. Local demonstrations may escalate into problematic scenes, and could be dangerous for foreigners if they find themselves in the middle. The advice from the State Department is to avoid large public gatherings and to obey any curfews or travel restrictions. Travel on trains is generally safe but sometimes accidents do happen.
Q: How Do I Stay Safe When Traveling to India?
A: Keep a low profile and be aware of your surroundings – if you exercise good common sense you will avoid a lot of potential problems. For example, don't carry around large amounts of money or display an expensive camera. Watch and listen to local news reports for any news about demonstrations, strikes, or other issues. Be cautious when visiting tourist areas and public places. If you are a US citizen you can enroll with the Smart Traveler Enrollment Program (STEP). You can then arrange to be sent text or email updates should an incident affect the area in which you are traveling.
Q: Do I Need Travel Insurance When Traveling to India?
Anyone traveling to India should have good quality, comprehensive travel health insurance for the entire time they are in the country. Travel insurance should include cover for emergency medical evacuation, trip cancellation insurance, baggage cover, and a good level of medical care coverage. You probably won't need to use the insurance, but it is essential to have it in place should something happen during your vacation.
Q: What about Outdoor Activities?
Be very careful when swimming along the Indian coastline, especially during the Monsoon season. Many people lose their lives each year through drowning due to strong unexpected currents. If you are visiting the Andaman Islands, beware of dangerous wildlife including salt-water crocodiles. Keep a safe distance from animals and ask locals where it is safe to swim. If you are going trekking then make sure you are signed up with a reputable organization – be aware that many trekking trips go to high altitudes so you need to carefully acclimatize before you trek at these heights. Make sure your travel insurance includes emergency medical evacuation cover.
You May Also Like: https://www.visitorguard.com/health-insurance-for-visitors-to-the-usa/
---
---