Tailored for Snowbirds: Comparing Different Insurance Plans for Extended Stays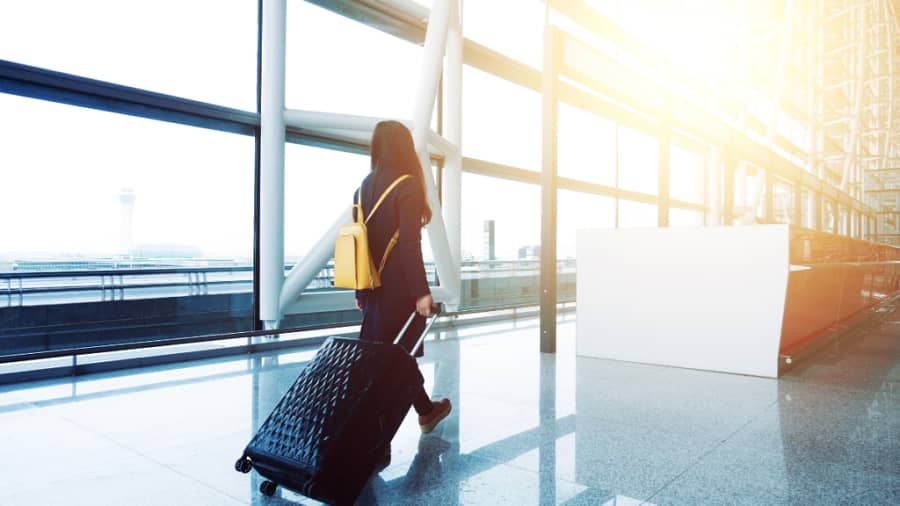 Canadian travelers flock to the US during winter, seeking respite from the harsh cold. While the sun-soaked escapades are enticing, unforeseen health issues can dampen their plans and finances. US healthcare costs are significantly higher than in Canada, making Snowbird travel insurance a necessity.
Sudden illnesses, accidents, or exacerbation of pre-existing conditions could lead to exorbitant medical bills. With proper insurance, Canadians can access quality medical care without straining their wallets. Winter travelers need coverage that addresses their specific needs during their US stay, ensuring a worry-free and enjoyable escape from the Canadian winter chill.
Here are some of the popular plans that snowbirds can buy:
1. Safe Travels USA Comprehensive
Safe Travels USA Comprehensive is an excellent choice for Canadians visiting the US due to its extensive coverage tailored to their specific needs. As Canadians often travel to the US for extended periods, this plan offers comprehensive medical coverage for the entire duration of their stay. It includes benefits like coverage for hospitalization, surgery, Urgent Care visits, Doctor visits, coverage for acute onset of pre-existing conditions, emergency medical evacuation, and more. These features are crucial for Canadians who may need medical care during their visit, ensuring financial security and access to quality healthcare services.
2. Patriot America
Snowbirds can also opt for the Patriot America plan before coming to the US due to its well-rounded coverage designed to meet their travel needs. This plan offers comprehensive medical coverage, including benefits for acute onset of non-chronic pre-existing conditions. It also includes coverage for prescription medications and offers emergency medical evacuation, which is crucial in case of unforeseen medical emergencies. With its competitive pricing and suitable coverage options, this plan provides Canadians with the necessary protection, allowing them to travel to the US with confidence and assurance.
3. Atlas America
Atlas America is yet another comprehensive plan that is quite popular among the snowbirds. Visitors can choose this plan before their US trip due to its extensive coverage and benefits that align well with their healthcare needs. This plan offers substantial medical coverage, including coverage for new medical conditions and acute onset of non-chronic pre-existing conditions, which is essential for seniors with potential health concerns. Additionally, the plan provides access to a wide network of healthcare providers, ensuring visitors can receive timely medical care.
4. Visitors Care
Canadians often opt for the Visitors Care Insurance plan before their journey to the US due to its cost-effective yet valuable coverage. This plan is a fixed-benefit one, suitable for those seeking basic medical protection at an affordable rate with sub-limits. If they typically have access to healthcare in Canada or can fly back to Canada during a medical emergency, the Visitors Care plan can offer additional security during their US travels, covering unexpected medical expenses and emergency services. This makes it a popular choice for those who want basic coverage without breaking the bank.
5. Safe Travels Elite
Safe Travels Elite is also a preferred choice for snowbirds coming to the US. Though it is a fixed-benefit plan, it offers coverage for hospitalization, ER (Emergency Room), urgent care, doctor office visits, prescription drugs, COVID-19, one episode of acute onset of pre-existing conditions, and more with pre-defined limits. The plan's well-rounded nature, encompassing both medical and non-medical aspects, makes it an ideal choice for snowbirds seeking a budget-friendly and reliable insurance solution for their US travels.
Conclusion
In conclusion, for snowbirds embarking on winter journeys to the US, securing the snowbird insurance plan is paramount. The different climate and potential medical uncertainties necessitate a safety net that can safeguard against unexpected events.
Plans like Safe Travels USA Comprehensive, Patriot America, and Atlas America cater to diverse needs, ensuring peace of mind. With features like coverage for medical expenses, acute onset of pre-existing conditions, and emergency situations, these plans address Canadians' concerns comprehensively.
Making an informed choice about insurance coverage not only protects against financial risks but also ensures a worry-free and enjoyable winter stay in the US. Your well-being and comfort remain at the forefront, reinforcing the value of acquiring suitable insurance coverage.
For more information about these plans, call Visitor Guard®.
---
---