Study Abroad Guide: Everything You Need to Know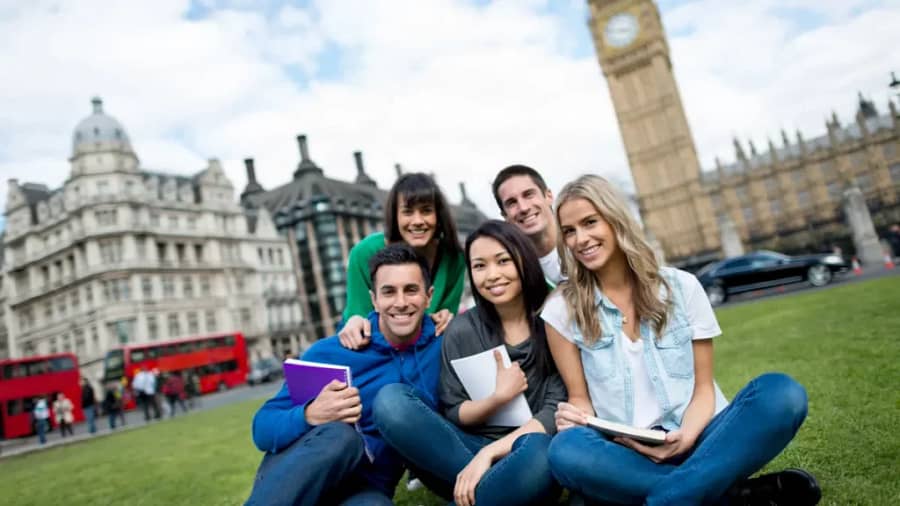 Studying in the US is exciting, life-changing, but at the same time challenging. US colleges and universities provide excellent opportunities for international students to be part of a new culture and travel places. Temporarily relocating to the US means having a great chance to excel in your career and maximize your potential. However, if pursuing a degree abroad is in your mind, you must know a few things before heading to the country.
Organize everything.
The journey from considering a program to visiting the campus may appear full of hurdles, but good planning can help you go a long way. If you are ready to go to the US for a bachelor, master, Ph.D., or even vocational training program, you must have already made a list of the schools/colleges/universities. Once you know which program to study, you must consider the tuition fees.
It is no surprise that studying in the US is quite expensive. Beyond program fees, you also must consider airfare, transportation, accommodation, medical insurance, and the general cost of living. You can look for private or government-funded scholarships, grants, student loans, or student jobs to survive. Scholarships can cover a few thousand dollars to even the entire program.
Make a list of the best institutions.
University of California LA, University of South California, Vanderbilt University, Bowdoin College, UPENN, Stanford University, Drexel University, Temple University, Michigan State  University,  etc., are some notable and best universities in the US. Once you have chosen what you want to study abroad, you can check with the universities and enrol in a program. You can apply to multiple universities if you have impressive grades and match their eligibility criteria.  
Know about student visas.
International students can come to the US on J1, F1, and M1 visas. Their dependents or spouses can come, too, on J2, F2, and M2 visas. For example, students coming to the US to study in schools/colleges/universities, seminaries, or language training programs can apply for F visas. In contrast, students on M visas can apply for vocational training. J visas are for exchange visitors for individuals approved to participate in exchange visitor programs, such as scholars, teachers, students, professors, au pairs, government visitors, and more.
Before you can apply for any student visa, you must first apply and be accepted by a US academic institution or an exchange visitor program through a designated and certified Student Exchange and Visitor Program (SEVP). You must pay the SEVIS I-901 fee. The SEVP-certified institution will issue you a Form I-20. After this, you can apply at a US Embassy or Consulate for a student visa.
Buy an insurance plan.
Typically, international students need a student medical insurance plan to survive in the US. The coverage of the plan depends on their visa status. For instance, students on J-visas must abide by the insurance requirements laid down by the US State Department, or else they can lose their visa status. This rule does not apply to students on F or M visas. The F and M visa's do not have to maintain strict insurance requirements to retain their visa status like the J visa. Never-the-les, they must adhere to the insurance requirements set by their institutions, or else they may not be allowed to enroll in the classes/training programs.  
Each school and sponsoring organization may have specific requirements. Therefore, it is wise to check with them while buying a plan. Students can buy a mandatory group plan from an institution, sponsoring organization, or insurance provider if permitted. However, depending on visa status, these plans must strictly adhere to the school and State Department's guidelines.
Look for accommodation options.
It is essential to decide where you will live in the US because it will significantly impact your expenses. The most popular options are renting a private flat or student dormitories. Student dormitories are the most affordable option, but you will share a room with other students. Private student dormitories are often more expensive than university student dormitories. Renting a flat is the second most popular accommodation among international students. However, this mode of accommodation is costly, but you can still reduce the expenses by sharing it with other students.
Weather and clothes
Considering the weather before moving to a new place would be best. Research the climate and the average temperature of your chosen location in the US. The US is a vast country, and the weather varies distinctly. You may struggle to endure minus temperatures if you come from a hot and humid country. Cities like Alabama, Georgia, Indiana, Texas, Mississippi, Massachusetts, Michigan, and Kentucky receive a lot of rainfall. Therefore, the clothes you carry primarily depend on the place's weather. No matter where you live, carry travel and personal documents, electronics, prescription drugs, toiletries, and more.
Currency exchange
Many students consider daily expenses when deciding where to study abroad. It will be wrong to assume that the US dollar will have the same value when you are studying as it did five months ago, especially if your country has a particularly volatile economy. Even slight changes can significantly influence when you are budgeting for months.
General tips and tricks
International students cannot access domestic insurance plans or government-sponsored programs. So, they must buy an insurance policy that temporarily covers them for medical expenses, hospitalization, surgeries, doctor's visits, local ambulance transfers, and more.
Students face culture shock when they first start studying abroad. They also experience homesickness throughout the academic year. Participate in various school activities like debate, drama, art, literature, and more to make your living worthwhile. You can also volunteer in multiple programs or take up part-time jobs. Indulge in social life and explore the new world.
To study an English-taught program at a university abroad, you will first need to provide evidence of your English language proficiency. IELTS Academic, TOEFL iBT, PTE Academic, and C1 Advanced are accepted by most universities.
Take time to familiarize yourself better with the country- culture, history, geography, economy, government- everything!
By now, you must be mentally prepared and must have taken precautionary measures to survive in the US. Therefore, follow these tips above and have a fun-filled educational life abroad.
---
---