How To Stay Productive During The Busy Holiday Travel Season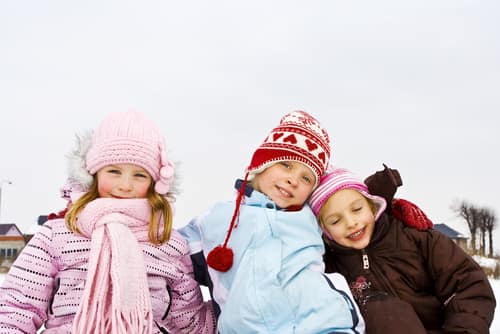 The holidays are just about upon us, which means a lot of domestic as well as international travel. The time between just before Thanksgiving through the turn of the new year can be extraordinarily busy for many people. Unfortunately, the business doesn't stop during this time; it seems like there are always projects and other things needing to be finished. With that in mind, there ARE a number of ways you can help yourself to stay productive during the busy holiday travel season.
Apps To Increase Productivity:
While almost everyone has a mobile smart phone these days, few of us are using them to their full potential. While traveling, we could utilize a number of apps that are proven to help with our organization and productivity. Here are some suggestions by Hyatt, for example:
Pocket – The idea behind pocket is that if you are browsing or reading something on the internet, you might want to have it available later. So, this little time saver will 'grab' any article or video you have run into and then save it. This allows you to read or watch when you have more focused time…or even while in transit, with a lot of 'dead' or otherwise unproductive time.
Things – An app that can actually help you track all of those little action items and ideas that might otherwise be written down on scraps of paper and eventually lost can certainly help. Things is a paid app ($9.99) that allows users to track all of their long and short-term projects and to-do lists. Not only that, but it also syncs across all devices.
Sleep Cycle – Another low-cost app that actually tracks your sleep phases, using the accelerometer in the phone. It will wake you during the lightest phase, which should help you to be more refreshed and energized.
Dragon Dictation – Although this is available only on the iOS, dragon dictation allows users to transcribe messages, take notes, or issue reminders simply by speaking. The fact is that speaking is as much as five times faster than typing, which should improve productivity and even allow you to 'work' while engaged in other activities from travel to gift shopping.
Consider Evernote:  Evernote is another great time saver. This application can allow busy people to put all of their important documents in a single location. Imagine having all your personal and business plans, flight confirmations, and hotel reservations in a central location. Surely, this would avoid any last minute scrambling and gathering together of papers that is all too common sight of those about to leave for holiday travel.
A great feature of Evernote is that you can share whatever items you wish with employees, colleagues, and even team members. This way, you can also coordinate any ongoing projects while traveling or doing other things during this busy season.
Packing & Planning:  When traveling for the holidays, one of the key rules should always be to focus on your packing and planning. These are really the keys to creating productive travel. Taking even just a few minutes before leaving to plan out exactly what you will need (like making sure your phone and laptop are fully charged) can make a huge difference in your level of productivity.
You should also think about your time on the flight if you will be traveling long distances. Never have your essential work items in luggage that will be checked. Instead, have a carry on bag that is well-packed but still allows for easy access to things such as a laptop, work papers or files, notes, etc… Also think about pens, notepads, even water, and some snacks, just in case.
Have Your Own Hotspot:  In order to be productive, you must be able to access your tools. For most of us, this means being able to access the internet. Even most of our apps will rely on internet connectivity. It is possible to take your internet connection into your own hands, with tools like Karma and MiFi. These are great ideas that can assure you of a more or less portable router or wi-fi plan that will allow internet access from just about anywhere.
New Year's Resolutions:  Just about everyone makes resolutions for the new year. Instead of waiting until January 1st, why not go ahead and start thinking about them earlier? This could even help to make you more productive during the holiday time. In fact, if you also make these goals or resolutions less broad and more specific, chances are a lot better they will actually be achieved. That in itself will have you feeling like something great has been accomplished and lead to a higher level of productivity that can carry you from the holidays all the way into and through the next year.
The bottom line is that there really is a lot you can do to help yourself be more productive during the busy holiday travel season. From choosing a helpful app on your smartphone to taking control of your time, there are amazing benefits for just making this effort. Why not give a few of these ideas a try today?
---
---