Packing for Your Next Trip: Essential Items You Do Not Want to Forget!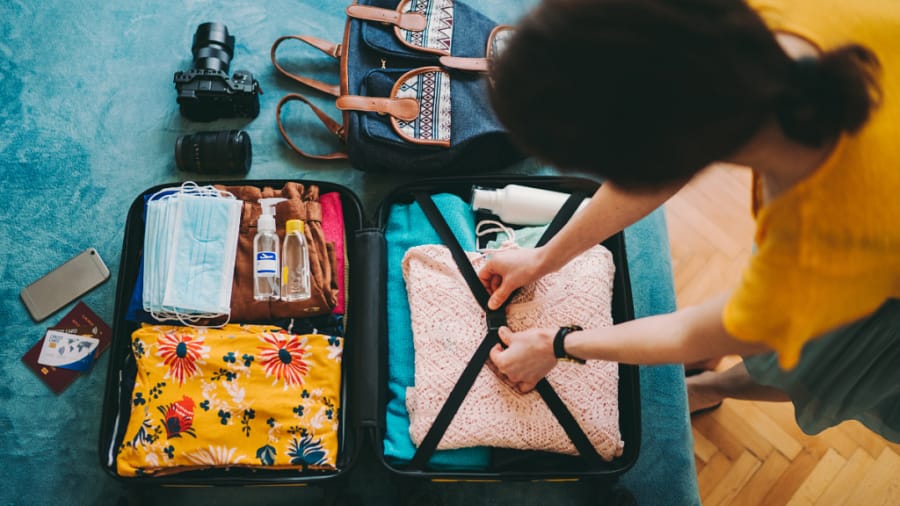 Are you planning your next vacation? Are you not sure what to pack for your upcoming trip? If yes, you are in the right place! Here is a list of essential items that you must carry during your vacation.
1. Travel insurance
Whether you are taking a domestic trip or an international one, it is a smart decision to carry a travel insurance plan with you. Mishaps and accidents can happen at any time, leading to stress, especially if you are far away from your home country. 
Travel insurance is an important consideration for anyone planning a trip, especially for international travel. It is designed to provide protection for unexpected events that may occur during your trip, such as medical emergencies, trip cancellations, or lost luggage. 
If you become ill or injured during your trip, travel insurance can cover the costs of medical treatment, hospital stays, and emergency medical evacuation. It can also provide coverage if you need to cancel or interrupt your trip due to unforeseen circumstances, such as illness, injury, or a family emergency. 
Plus, your plan can help reimburse you for the cost of lost or stolen luggage, provide coverage for expenses incurred due to flight delays or cancellations like hotel stays, meals, and transportation, and covers expenses incurred due to natural disasters, such as hurricanes, earthquakes, or severe weather conditions. 
Read more: Complete Guide about Travel Insurance
2. Travel documents
It is essential to carry important travel documents, including passport, visa, vaccination certificate, permits (if needed), travel insurance, ID cards, driver's license, reservation and itinerary, hotel contact information, transportation tickets, guidebooks, and maps, and other documents that you might need while checking in to a hotel or crossing a country's border. Also, make sure to carry enough cash and cards in your wallet.
3. Hygiene items and prescriptions
On your travels, the last thing you want to forget is carrying essential hygiene or medical items. While you can easily find deodorant, toilet paper, and sanitizers to stay fresh on your trip, it is crucial to remember to carry medications as they will be difficult to find once you arrive at your destination. This includes contact lenses, birth control, sanitary napkins, prescription glasses, insulin shots, allergy medicines, and any other medications if you suffer from an illness. 
4. First aid kid
Carry a small bag with the most necessary pills and medicine you might need during your vacation. Nobody wants to suffer a headache, high-climate fever, upset stomach, or all three during a holiday. Some countries you are visiting may be limited to prescription only. Get some pain relievers, bandages, thermometer, throat lozenges, oral rehydration salts, multivitamins, eye drops, sunburn relief, laxatives, altitude sickness pills, etc., and keep it in your bag in case of emergency. 
5. Technology essentials
If traveling to multiple destinations, make sure this small bag has items to keep you comfortable on any train, boat, or bus ride. It is always nice to have a bag that gives you easy access to a laptop, charger, mobile device, headphones, camera, memory card, adapters, iPad, and more. 
6. Toiletries
Keep your toiletry bag light and easy to remember. Carry liquids, gels, creams, and paste in quarter-size plastic bottles or a zip-lock bag. Make sure your bottles are wipeable and water-resistant. You must have basic toiletry items: toothbrush and toothpaste, shampoo and conditioner, sunscreen, feminine hygiene products, personal hygiene items, face wash, moisturizer, and lotion, contact lenses and solutions, personal mirror, travel towel, nail clipper, prescription medication.
7. Clothes
If you plan to do lots of distinct types of activities on your vacation, you need different clothing items. Before you start packing, consider the climate and topography of the region. If you are planning a road trip, you can wear basic T-shirts, shorts, and caps. But, if you plan to go hiking in a cold, remote area, you must consider wearing some layers. Always carry lightweight clothes, long-sleeved shirts, sweaters/fleece jackets, socks, comfortable walking shoes, swimsuits, scarves, sunglasses, and raincoats.
Concluding thoughts
Traveling can be a life-altering experience that creates memories that last a lifetime. And packing the right way can make all the difference by reducing stress and saving you money eventually. While everyone might have a different idea of what items are essential for traveling, these above-mentioned recommendations can be useful. Utilize these travel hacks and get ready for your next vacation!
---
---