Checklist for Medicare Annual Election Period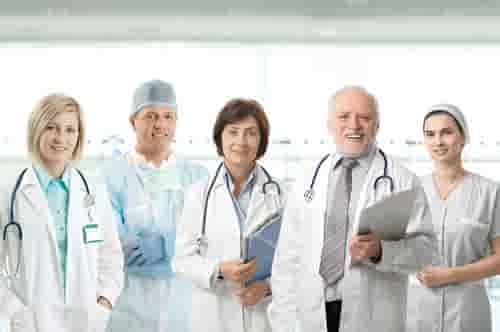 On October 15, the annual open enrollment period for Medicare Advantage and Medicare prescription drug coverage begins. The Annual Election Period (AEP) allows members to change their healthcare coverage in any way they wish. This period only lasts until December 7, so it's best to know exactly what you want to do during this time.
Annual Election Period (AEP) – Some of the changes you can make are:
You can go from being in Original Medicare to going to Medicare Advantage.
You can also go back to Original Medicare if you're in Medicare Advantage now.
You can change the plan you have with Medicare Advantage at this time.
You can obtain a Medicare prescription drug plan if you don't have one already.
You can change your Medicare prescription drug plan to one that better suits your needs.
You can cancel your Medicare prescription drug plan.
With all of the changes you can make during AEP, it's important that you be ready when that time comes. The following checklist can help you do that:
1.Make Sure You Are Eligible to Enroll
If you're not in a Medicare Advantage or a Medicare Part D prescription drug plan yet, research the eligibility requirements. If you meet them, you will be all set when the enrollment is in effect. For the Medicare Advantage plan, you have to be in Medicare Part A and Part B, so that should be your first step if you're not enrolled in either of those yet.
2.Assess Current Needs and Coverage
Think about your current health, and how the coverage you've had this past year has helped you with it. If you had to pay a lot out-of-pocket, then you may need to look for a plan that will cover more for less out-of-pocket expense. If you didn't go to the doctor except for a routine physical, you may need to look at your plan to see if you can downgrade your healthcare plan. You don't want to pay more in premiums than you need to, which often happens when people have more coverage than they need.
3.Combining Insurance Coverages
If you have other insurance, the coverage you choose with Medicare could cost you money. Insurances can sometimes miss certain procedures, which would leave you without any coverage. This could lead to a lot of out-of-pocket expense.  In some cases, an insurance provider can drop coverage if it finds out there is another insurance providing coverage for the same health concerns.
It's best to contact your current healthcare insurance provider, and then ask the insurance provider of the new plan you're trying to enroll into during AEP. As long as you can get clarification and even confirmation from both insurance providers, you should be okay to proceed.
4.Consider Coverages and Costs
Even when you choose a provider, it's important to look through the plans to see which one is the best price. This includes monthly premiums and co-pays. Consider what you need, what the insurance provider covers, and what your other insurance covers (if you have other insurance).
5.Doctor Ratings and Availability
Most plans come with a network of providers. This means doctors that you can see. Look over the list of doctors to see if your current doctor is available. If not, you will need to do some research on the doctors to see if there are any that you will feel comfortable using.
New Immigrants and Medicare Advatange
To qualify for Medicare, immigrants must be lawful permanent residents of the US. i.e. if you are in the US on a green card and have lived in the U.S. for at least five years, you may qualify for Medicare. Now, if you have immigrated to the US later in life, with no work history in the country, you may be still eligible for Medicare but will have to pay a higher premium. Once the 5-year permanent residency has been met, you can generally enroll in Medicare.
If you decide to enroll in Medicare Part A and B when eligible, you have the option to receive the Medicare benefits from a Medicare Advantage plan. However, till you become a lawfully permanent resident eligible for Medicare you can consider the new immigrant health insurance plans if you are on a Green Card or the visitors medical insurance plans available.
Getting Everything Together for Better Healthcare Coverage
Medicare isn't as difficult to understand as many people believe. It really comes down to reviewing different plans to find out which one offers the best coverage for the price for your healthcare needs. Start with a list of your healthcare needs, find plans that cover those needs, and then choose the plan that has the least out-of-pocket expenses. Once you have that plan, contact your current insurance provider to ask how it would affect your current coverage with them if you added this new plan. If they say it would be okay, you can move forward with applying and approval. If not, go back to your list of the least expensive plans that cover your healthcare needs and choose another one. With a little time and research, you will find a Medicare plan that will work out the best for you.
---
---