Medical Tourism: Am I Covered on my Visitor Insurance Plan?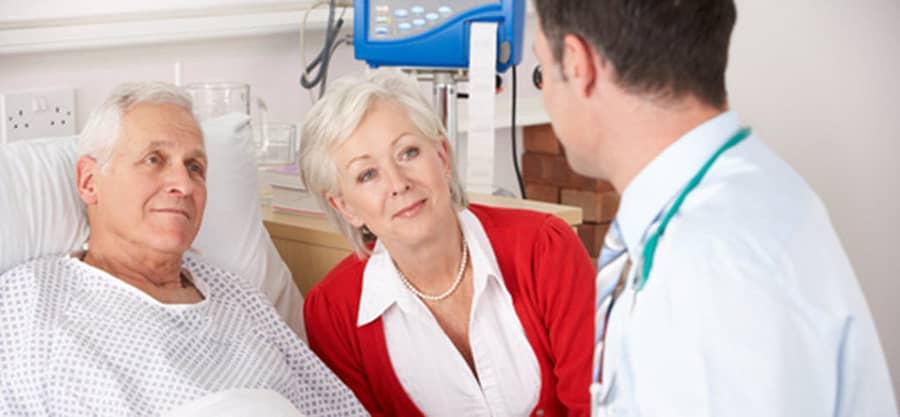 Do you have plans for the summer? It's a common question but nowadays it may provide some surprising answers. Taking a vacation doesn't necessarily mean two weeks on a beach in a hot country. Today, many people are just as likely to travel to Mexico for dental work or Thailand for weight-loss surgery as visit Europe for sightseeing. Going abroad for medical procedures, whether they are cosmetic or for health reasons, is increasingly popular. In fact, Patients Beyond Borders says around 7 million people travel overseas every year for health procedures, and the industry is now worth upwards of $40 billion. One of the reasons people book medical procedures abroad is the cost. Can you get the treatment even cheaper by claiming on your visitor insurance? What happens if something goes wrong and you need to stay in hospital for longer – does visitor health insurance cover this?
What is Medical Tourism?
Medical tourism describes the movement of people from one country to another for the purpose of obtaining medical treatment. In the past, people would be more likely to travel from less developed countries to US or Europe in order to find treatment that was not available in their home country, but today people from developed countries frequently travel to India, Mexico, Thailand and other countries where the cost of medical treatment is lower. Other people travel to bypass waiting lines and revive treatment immediately. Many travel to have fertility treatment.
Minor procedures like eye checks and non-invasive cosmetic surgery are as cheap as a haircut in the US, and major procedures like hip replacements, cancer treatment, and bypass surgery can be up to 60 or 70 percent cheaper. More and more people are scheduling medical procedures abroad to benefit from this cost-saving as well as the chance to recover in the sunshine and do some sightseeing before the procedure. Clinics and hospitals abroad attract foreign patients by advertising their low prices, modern medical technology, and safety standards in line with the US and Europe. If you are interested in getting treatment at a reduced cost, where are you likely to go?
Going Abroad for a Procedure: Popular Countries for Medical Tourism
Thailand is the number one destination for medical tourists, according to Patients Without Borders, and it provides a variety of different healthcare procedures. Singapore has world-renowned cancer treatments; Mexico is the destination for weight loss surgery and dental work. Brazil is famous for its cosmetic surgery procedures, and India provides high-skilled and difficult procedures like coronary artery bypass surgery at a fraction of the price of the procedure in the US. Turkey attracts 110,000 medical tourists a year and has more hospitals that are accredited by US organizations than any other country in the world. Taiwan boasts high standards in medical care and in 2012 90,000 medical tourists had procedures in the country.
And despite the high cost of its medical care, the US still attracts large numbers of medical tourists because the care is world-class, and it is difficult to find a better place to manage unusual and hard-to-treat cases.
Medical Tourism and Visitor Health Insurance
Visitor insurance is the health insurance you buy to cover you for a temporary period when you travel or live abroad. Getting visitor insurance before you travel means that if you are injured or fall sick while on vacation or business abroad, your medical costs are covered – whether that means paying for an ambulance, a doctor's visit, or two weeks in the hospital. While it may be nice to think that visitor insurance plans pay for medical treatments that you have scheduled prior to your trip, the reality is that visitor insurance plans do not cover medical tourism expenses.
A scheduled medical procedure abroad is elective, planned treatment – visitor health insurance only protects you in the event of unplanned medical treatment as a result of an unexpected illness or injury. Only some providers will give you cover for complications arising out of medical tourism procedures – this is a complicated area and you must ask the health insurer about its policies regarding this issue and how preexisting conditions are covered. For example, if you pay for a medical procedure yourself but then fall ill three days later because you suffer an infection due to the surgery, it is unlikely that an insurance policy will cover your treatment costs.
How to Stay Safe
The Centers for Disease Control and Prevention advises travelers to review the risk of travel for medical care before signing up for any medical procedures abroad. Do your homework about the procedure and also about the institution that offers the procedure. There are many places online where you can see ratings of the facilities and also treatment outcomes. Find out about financing for the procedure, considering that it will not be included on a travel insurance policy. Can you pay in installments? What is the recovery period? Will you have to stay overseas for a week or more after the procedure or can you fly home sooner? Where will you stay and how much time off work will you need? Be prepared for the risk of complications and work out how you will be able to stay in the country longer, if you need extra time to recover.
Medical tourism may be increasing in popularity but that doesn't mean it is without risks – health and financial.
---
---