Know the exclusions of your travel insurance policy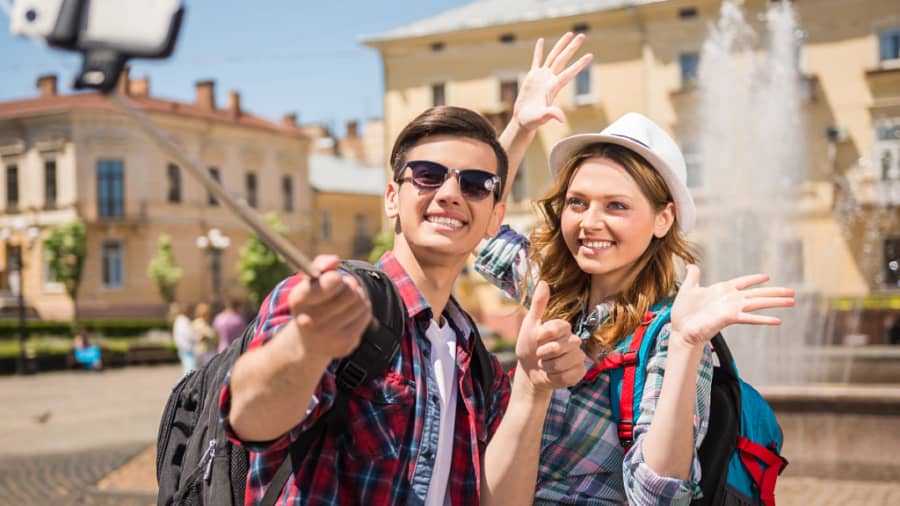 Are you planning to travel abroad for your next vacation? If yes, you must consider buying a travel insurance policy because it can cover you while traveling inside as well as outside the US. Typically, a travel insurance policy offers medical and trip-related benefits. However, each policy has a different list of exclusions mentioned in the brochure or plan's certificate. Hence, reviewing the brochure is always recommended.
What are the travel insurance exclusions?
Travel insurance exclusions refer to a list of activities or situations that a policy will not cover. If any such situation occurs during the trip that involves medical care or attention, the plan will not offer coverage. The insurer will be held responsible for paying for their medical treatment or losses if any. Each plan has a different list of exclusions; therefore, reviewing the brochure before buying is recommended.
For example:
Losses due to a pre-existing medical condition.
Changing your mind or deciding you cannot afford to go.
Losses for tickets or tours won as an award or by redeeming frequent fliers or credit card miles.
Travel costs where the purpose of the trip is to obtain medical treatment outside your home country also called medical tourism.
Terrible weather conditions occur after which you buy the policy.
Extreme, high-risk sports such as skydiving, scuba diving, bungee jumping, heli-skiing, and more.
Losses due to war, military actions, civil disorder, and riots.
Losses due to venereal disease, AIDS virus, pregnancy, or abortion.
Losses due to mental, psychological, or nervous disorders, including anxiety, depression, neurosis, or psychosis.
Losses due to nuclear radiation or radioactive contamination.
Losses incurred while the insured is participating in an unlawful act.
Losses due to intentional bodily harm or attempted suicide.
Losses incurred due to drunk or under the influence of drugs.
Here is a brief explanation of the above examples.
1. Pre-existing conditions
Travel insurance policies do not cover pre-existing conditions, and only some policies can cover the acute onset of pre-existing conditions. If you already have a pre-existing condition like diabetes, high blood pressure, heart ailments, asthma, and more, you must buy a plan that covers acute onset. Typically, these plans will not cover any medical treatment for a pre-existing condition. However, the plan can cover you if there is a sudden attack with no prior warnings or symptoms that needs immediate medical attention. Also, each policy defines the pre-existing condition and acute onset of pre-existing condition separately, so reviewing the brochure is recommended.
2. Pregnancy
Travel insurance policies do not cover pregnancies, as the condition is considered a pre-existing condition. Also, the plan will not cover you for childbirth, maternity, abortion, and others. Some plans may cover any unexpected complications due to pregnancy as per the schedule of benefits. Checking the plan's certificate is recommended to understand what complications in pregnancy mean.
3. Mental or nervous disorders
The insurance plans do not cover any medical treatment arising from mental, nervous, and psychological disorders. If any medical situation occurs due to an unstable state of mind during the trip, your plan will not cover medical expenses, diagnostics, and other procedures. It would be best if you bore all the expenses.
4. Extremely high-risk sports
Some plans cover adventure sports, but they are available as add-ons. You pay an extra charge on top of the premium when you buy an add-on. Hazardous sports and activities are not covered. Sports like bungee jumping, skydiving, scuba diving, etc., are dangerous and can lead to life-threatening situations. If there are any injuries or hospital stays because of taking part in extreme high-risk sports, your travel insurance plan will not cover you. If you are choosing adventure sports as an add-on, check the brochure to know what the plan covers and to what extent.
5. Medical tourism
Travel insurance plans do not cover medical tourism when you travel inside and outside the US. For instance, if you are traveling to Italy to get a rhinoplasty, your plan will not cover the hospital stays, prescription drugs, tests, scans, X-rays, etc. You are responsible for paying all the expenses. Your plan will cover you only for the expected illnesses and injuries that may occur during a trip that is not related to a pre-existing condition or a planned surgery.
6. Alcohol or drug intoxication
The plan will not cover the medical expenses if the insurer meets with an accident due to alcohol intoxication. Instead, the insurer pays these hospital fees and medical charges. The plan will cover accidents that are not under drug or alcohol abuse.
7. Attempting suicide or self-harm
Travel insurance policies do not cover any medical treatment for self-harm or suicide attempts. If the insured injures themselves purposely during a trip or attempts to end their lives in an unstable mind, the plan will not cover any financial losses. The insurer must take care of all medical expenses, including prescriptions, hospital stays, diagnostic procedures, routine follow-ups, doctor's visits, and psychiatric treatment.
8. War, civil disorder, and riots
Sometimes there can be unruly situations in your destination country, and you may fall victim to them. Political unrest, civil disorder, war, riots, and military actions cannot be predicted before travel. If any of these situations arrive and you get injured in the process, your insurance plan will not take any responsibility for the medical treatment. For example, if wounded or injured during a political unrest situation, you cannot take your insurance card and expect cashless treatments at the clinics or hospitals. The insurer is expected to meet the medical costs.
9. Dental treatment
Travel insurance policies cover dental emergencies only if you have met with an accident. The plan does not cover routine dental checkups, doctor's visits, tooth filing, etc. If there is sudden pain in a healthy tooth, a new gum infection, or dental surgery due to an unfortunate accident, the plan can cover your losses.
A point to remember
Travel insurance does not cover cancellations for everything. Canceling trips is a primary concern for most travelers. Travel insurance provides coverage for cancellation and interruptions, but the reason for the cancellation must be mentioned in the policy. Travel insurance policies provide a list of covered reasons for trip cancellation. You will not be covered if your reason is not on the list.
Any cancellations for medical reasons need to be recommended and documented by a doctor. For instance, you cannot simply cancel a trip because a family member is sick. You must see a doctor and have that doctor make that recommendation. You can upgrade your plan to Cancel for Any Reason to prevent financial losses. Travel insurance coverage typically reimburses up to 75% of your total trip costs if you cancel your trip for any reason not listed in the standard coverage.
Conclusion
While buying a travel insurance policy, you often skip what the policy excludes and pay more attention to what the policy includes. Unfortunately, this is where most people make mistakes. Policy exclusions are as crucial as reading other terms and conditions stated in the brochure. Once you know what your plan does not cover, you will refrain from doing those activities or getting into those situations. So, review the brochure, take policy exclusions seriously, and travel safely!
---
---