Trip Cancellation Insurance- What is it and how does it work?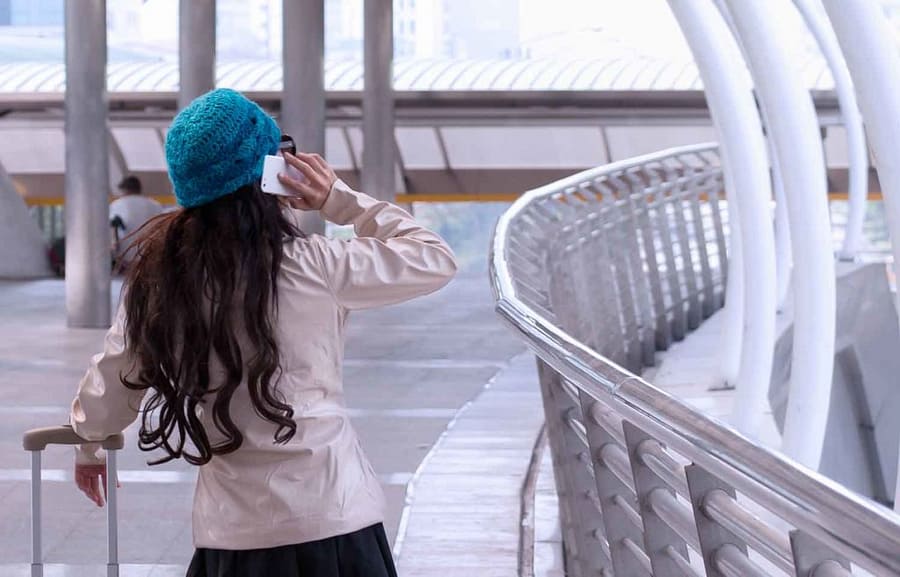 Trip Cancellation Insurance- What is it and how does it work?
If traveling is a part of your life, or you book expensive vacations every year, you may have to consider purchasing trip cancellation insurance. The trip cancellation insurance can be a part of the travel insurance policy you buy, or you need to purchase it as optional coverage. As the name suggests, the policy gets you covered in case you cancel a trip, but it might not cover everything. Let's understand what it is and how it works!
What is trip cancellation insurance?
Trip cancellation insurance reimburses the insured individual with the pre-paid, non-refundable travel costs like flight tickets, accommodations, cruise, train, etc. if the insured individual has to cancel the trip for a covered reason before departure.
What are the covered reasons?
The most common covered reasons are unforeseen injury, illness, death of the traveler or traveling companion, inclement weather, natural disasters, travel service cessation due to strike, terrorism in the destination country, and legal obligation, such as appearing in court or jury duty.
A traveler should also note that some trip cancellation insurance plans may include trip interruption or trip delay benefits. With the latter, you can get reimbursed for short-term delays during your trip, including transport, hotels, meals, etc. If your trip is cut short due to a covered reason, the trip interruption benefit can help you recover the lost money.
What problems are not covered in the plan?
While a traveler can have various reasons to cancel their trip, not every problem is covered. Typically, the insurance policies don't cover the cost that arises from foreseeable events like situations that are expected to happen or situations due to mental illness. Foreseeable events are excluded from the policies.
Here are some examples:
Self-harm, suicide, or attempted suicide
Pregnancy, fertility treatments, abortion, or childbirth
Alcohol or substance abuse
Mental disorders like anxiety or depression
War or military duty
Since policies vary, everyone needs to review the policies to avoid surprises later. Visitor Guard® can help you in clearing all the confusion regarding this. Call us to know more!
How much does trip cancellation insurance cost?
The cost of trip cancellation insurance solely depends on the traveler's age and the non refundable cost of the trip you plan to insure. Typically most trip cancellation plans will have the same cost for up to 31 days days after which there will be a daily premium for the additional number of days.
If you don't want to get insured for the complete non-refundable costs, you can either insure the minimum amount required to purchase the plan or insure $0 trip cost and go ahead with the travel insurance plan with a trip insurance policy. However, if you are looking to insure your trip cost in case you need to cancel for any reason, for most plans you do need to insure the entire non refundable trip cost.
Tthere are many other factors that determine the cost of the policy like age of the traveler, duration of the stay, the number of travelers, trip expenses, plan coverage, and more.Generally, the older you get, you are prone to fall sick and have more health issues compared to the younger adults, which is why the policy costs are higher.
The more people join you on your trip, the higher will the premium go. The price also depends on your refundable travel expenses, including airfare, hotels, and activity deposits. Therefore, you need to calculate all the expenses that will incur before you choose a policy.
Why do you need travel insurance coverage?
Expensive trips– If you're booking an expensive vacation, it's always recommended to secure your trip with a trip cancellation insurance plan in case you cancel the vacation. This will protect you from financial losses.
Advance travel plans– If you've booked a cruise or airline ticket a few months in advance, getting a trip cancellation coverage plan is essential because a lot of unforeseen incidents can occur during that period.
Vacationing with kids or elderly adults– Kids and senior adults are prone to sickness, and things can turn adverse unexpectedly. If you've to cancel the trip, your insurance policy can safeguard your investment.
Purchasing trip cancellation coverage is extremely important. At Visitor Guard®, you can find comprehensive plans suitable for your vacation. Do contact us so that we can help you!
---
---