Protecting Your Investment: How Electronic Equipment Insurance and Travel Insurance Can Save You Thousands of Dollars?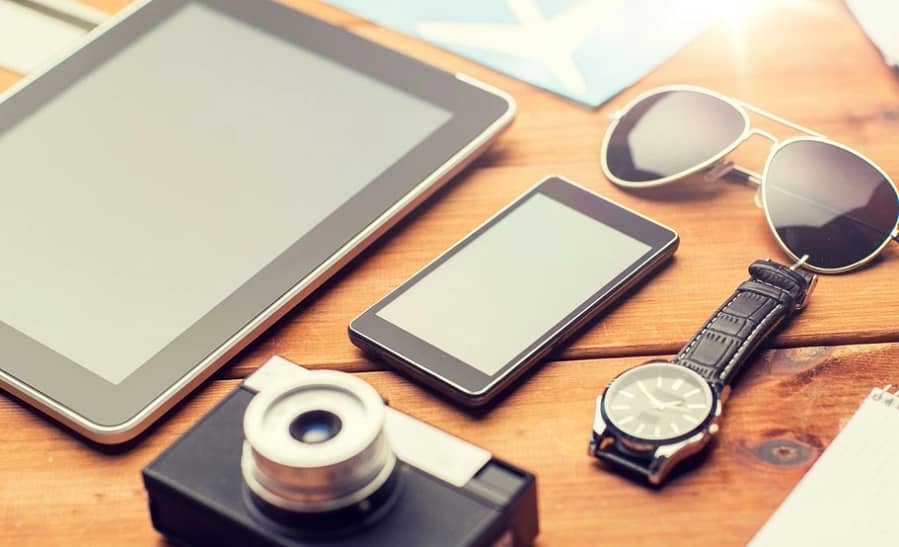 Electronic equipment insurance and travel insurance are two important types of insurance that can help protect your investment and save you thousands of dollars.
Electronic equipment insurance, also known as gadget insurance, can protect your valuable electronic devices, such as laptops, smartphones, and cameras, against damage, theft, and loss while you are traveling. Typically, it covers the cost of repairing or replacing your device and can save you significant money in the event of an accident or theft.
On the other hand, travel insurance is designed to protect your travel investment against risks and unexpected events that can occur while traveling like trip cancellations, medical emergencies, lost or stolen luggage, and flight delays. Travel insurance can also provide coverage for expensive medical expenses and other costs associated with unfortunate mishaps. It can help you recover some or all travel expenses in case of a covered loss.
By investing in electronic equipment insurance and travel insurance, you can ensure that your valuable investments are protected against sudden incidents and costly medical emergencies and can save your finances in the long run.
By now, we have understood what travel insurance is and how it works, let us understand what electronic equipment insurance is.
What is Electronic Equipment Insurance?
Electronic Equipment Insurance (EEI) provides coverage for electronic devices such as laptops, smartphones, cameras, and other valuable gadgets. Coverage typically includes protection against loss, theft, damage, or malfunction of the insured equipment.
It can help you save thousands of dollars in case your device is damaged, lost, or stolen, by covering the cost of repair or replacement. The policy can also provide coverage for accidental damage, which may not be covered by the manufacturer's warranty. It is important to carefully review the coverage and benefits offered by different insurance policies and choose one that best suits your needs.
What is the importance of Electronic Equipment Insurance?
Electronic Equipment Insurance is important for the following reasons:
It provides protection for your valuable electronic devices and other gadgets. These devices are expensive and essential to our daily lives, making them a significant financial investment.
The plan can protect you from financial losses in the event of damage, theft, or loss of your electronics. For instance, if your laptop is stolen or damaged beyond repair, your chosen plan can cover the cost of replacement, saving you a significant amount.
The plan can cover accidental damage, like spilling a drink on your laptop or breaking the screen after dropping your phone. This can help you avoid the cost of repairing or replacing your device in an accident.
It can give you peace of mind when traveling with your electronic devices. You are financially protected against theft, loss, or damage while traveling.
In a nutshell, Electronic Equipment Insurance is an important investment for anyone who owns valuable electronic devices, instruments, and gadgets. It can protect you from financial losses and let you work stress-free.
What is covered in Electronic Equipment Insurance?
As already mentioned, gadget insurance covers the repair or replacement of electronic devices, smartphones, laptops, cameras, and other similar items. The exact coverage of an electronic equipment insurance policy can vary depending on the insurer, but common coverage typically includes:
Accidental damage (such as drops, spills, and cracks)
Theft or loss
Electrical and mechanical breakdown
Unauthorized call usage
Some insurance policies may also provide worldwide coverage, which means that your device is covered no matter where you are in the world, while others may include accidental damage protection only while in the home or office. Reviewing the policy to determine the benefits and exclusions of the policy is highly recommended.
Which plans cover Equipment insurance?
Travelex has plans that cover a certain amount for personal effects including jewelry, watches, furs, cameras and camera equipment, camcorders, computers, electronic devices, cell phones, electronic organizers, and portable CD players. Travelex has several policies available, catering mostly to travelers on short trips. Travelex offers different options, e.g., from Select to America, as well as products specifically meant for business travelers that cover personal belongings and company gear separately. Equipment is included in all of them, ranging from $500 to $2,500 in total coverage, without limits for a single item.
Travel Guard from AIG is one of the biggest insurance companies in the world. It offers three plans: Silver, Gold, and Platinum. All three include loss, theft, or damage to equipment, with total coverage of $750, $1,000, and $2,500, respectively.
Besides Travelex and Travel Guard, there are other plans in the market, which are stated below:
Plans from organizations like PPA, ASMP, or APA are designed for photographers. These plans offer insurance for their members that include equipment and medical expenses. Usually there is a cap on total coverage, often around $20,000.
InsureMyEquipment also provides comprehensive policies that cover both equipment and potential risks. They cover- both owned and rented equipment, including cameras, sound equipment, lighting equipment, video recorders, generators, editing equipment, and more.
ProtectYourBubble is the most flexible insurance option in the market. You can choose the exact items you want to be insured. It covers theft, drops, accidental damage, spills, and mechanical breakdowns. However, coverage may be different depending on the traveler's nationality.
TCP Insurance offers comprehensive video and photo equipment and liability insurance for US-based professionals for both domestic and international assignments. If you want to cover both video and photo, you need to purchase two different plans. It also has a separate policy for drones.
No matter what policy you choose, make sure that you go through the brochure and understand the plan's benefits and limitations.
Are you ready to buy Equipment insurance?
Just like travel insurance plans, Electronic equipment insurance is also a valuable investment for individuals and businesses who rely on electronic devices for their daily operations. It provides protection against a range of risks including accidental damage, theft, loss, and breakdowns. With a gadget insurance plan, you can rest assured that your finances and devices are protected. Overall, having an electronic equipment insurance policy can help you avoid paying the high costs of repairing or replacing damaged or lost devices.
---
---