Planning to Study in the United States? Why You Need F-1 Student Health Insurance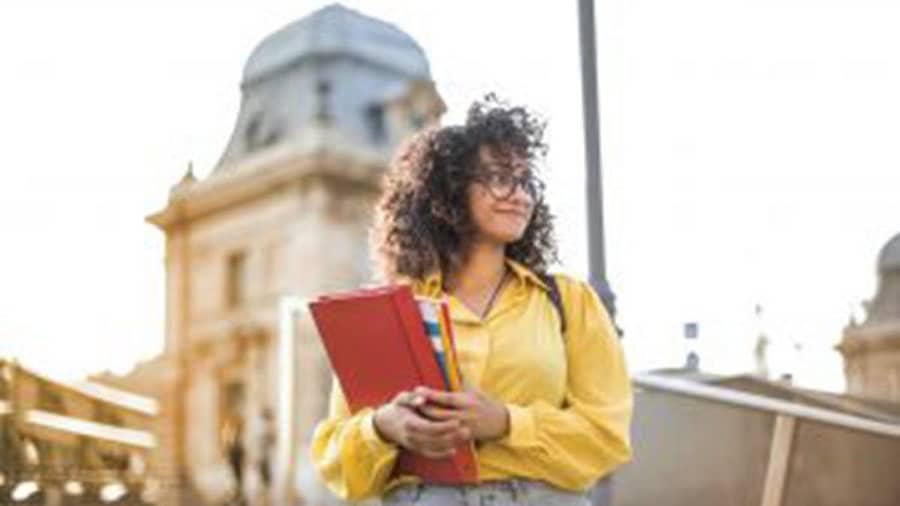 International students at most schools in the United States are required to have a comprehensive student medical insurance plan. Depending on what visa they're on, it may be required by the government as part of their application process, or their school itself may require it, no matter where they come from.
Even if there are no requirements, students traveling internationally to study in the United States should always have some form of international student insurance. Otherwise, they could be on the hook for thousands of dollars of medical bills for a small injury or brief illness.
Today, we'll guide all incoming international students through the insurance marketplace and showcase the types of insurance students on visas like the F-1 should have before they enter the United States.
What Type of Insurance for International Students is Necessary?
There are many different types of visas available to individuals who wish to pursue some form of education in the United States.
The most popular is the F visa category, which is available to a citizen of a foreign country who wants to come to the United States for university, high school, seminary, or any other academic program. The M visa is similar, but available to students wishing to study in a vocational school or trade program.
For an M or F-1 student, health insurance is not required by the government but may be required by the individual school that the student attends.
Another popular student visa is the J-1 visa, available to individuals coming into the United States to participate in a work-and-study-based exchange program. This type of visa is often used by short-term scholars and researchers who are pursuing their academic studies full-time in their home country but need to come to the United States for a short period of time. The J-2 is used for the spouses and dependents of the individual on the J-1 visa.
Individuals on J-1 and J-2 visas are required to have health insurance for the full duration of their program.
What Coverage is Required for an International Student Medical Insurance Plan?
The level of coverage required by an international student visa typically depends on the program or school the student is affiliated with, as well as the visa that they're on.
J-1 visa holders and their dependents must have at least $100,000 in coverage per accident and illness, with a deductible of less than $500 per incident.
Health insurance is not a State Department requirement for F-1 visa holders. However, they must comply with their school's stated policy, including any minimum benefit as well as coverage specifics.
How to Get Started Looking for International Student Insurance
To determine what type of insurance you need as an international student, read your visa requirements closely, as well as those given to you by your school. Then, follow these steps to make sure you get the right coverage.
Find the Right Plan
You should always buy student health insurance that fits all your school and visa requirements. Otherwise, you could find yourself ineligible for attendance once classes begin.
Once you've narrowed the list down to a few plans that fit your requirements, look at their criteria. Every health insurance plan has certain criteria that individuals must fulfill to enroll in that coverage.
Check these over carefully to make sure you're eligible, and that any pre-existing conditions you may have will be covered. This is an area where it's not worth it to skimp or save a few dollars. Always get the coverage you need.
Get Coverage for Any Dependents
If you're arriving in the United States with any dependents, you should make sure they have insurance as well. You won't be able to cover their treatments under your insurance unless you've specifically opted for a family insurance plan with all the members of your family listed.
Double-Check Policy Details
Before you make your final purchase, check out the policy details to make sure you're getting what you need. In addition to looking at the fine print in the explanation of coverage, you should also double-check to make sure that your personal details are correct. Even something as small as a typo on a name or date could render the insurance invalid. Make sure you're covered from the moment you take off from your home country until the day you arrive home.
Find Out if You Need a Waiver
Some schools require students to submit an insurance waiver, which is simply a piece of paperwork signed by yourself and the insurance company stating that you have adequate coverage. Most schools require this before you're permitted to attend classes, so make sure you get it in on time.
Find Out How to Handle Illness or Injury
Before you tuck your insurance paperwork away, review it carefully to make sure you know what to do in an emergency. The last thing you want to have to do during an illness or immediately after an accident is struggle to figure out how to claim your insurance benefits.
Find the Best Insurance for International Students at Visitor Guard®
At Visitor Guard®, we make it easy to find the best J-1 and F-1 student health insurance. You can easily search through all of the reasonably-priced plans on our Student Insurance Hub, filtering through by age, level of coverage, school location, and more. Most of our plans have a deductible of just $50 or $100 per incident and include must-have benefits like medical evacuation and repatriation.
You can trust Visitor Guard® to show you the best plans, while making it easy to purchase the right one for your needs. Shop online today to make sure you're covered before school starts.
---
---