How the Biden Administration's Policy Changes May Affect New Immigrants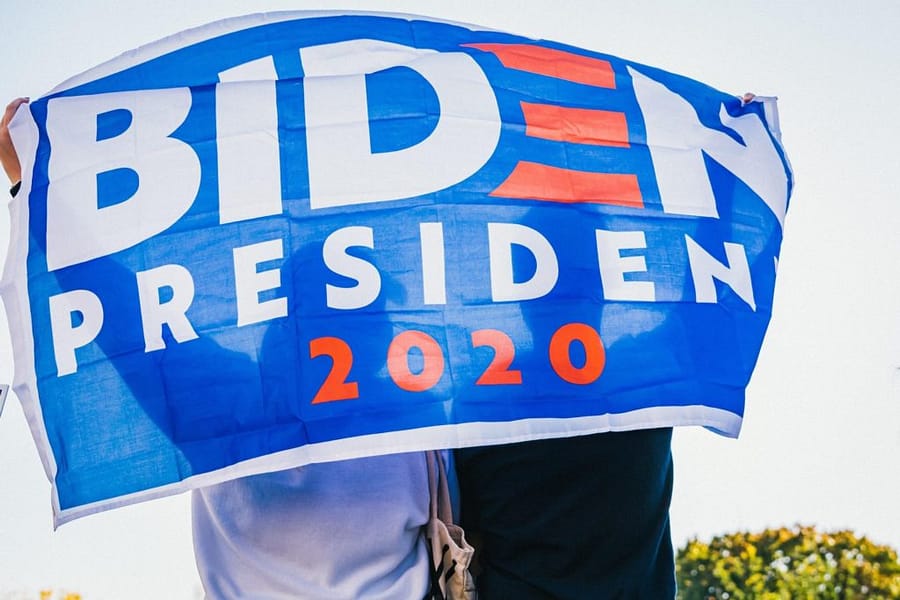 With Inauguration Day fast approaching, there are many proposed policy changes that could take effect as early as January 20th, 2021. President-Elect Biden has been forthright about his early immigration goals, which include rescinding President Trump's ban on new immigrants from Muslim-majority countries and reversing the public charge rule in court.
It may not surprise you to learn that during President Trump's administration, the White House led the charge in reducing legal immigration by 49% between 2016 and 2021, according to a July 2020 brief by the National Foundation for Immigration Policy.
During a similar period, international enrollment in American universities was projected to have declined between 63% and 98%. This is the lowest level of international enrollment in American post-secondary institutions since World War II.
Reducing legal immigration hasn't just harmed the most vulnerable new immigrants, like refugees and asylum seekers. It has also damaged employers and companies that rely on skilled foreign workers. In addition to harming the labor market, it is also set to affect America's already-tenuous recovery from the COVID-19 pandemic, making it harder for companies to get the staff they need.
Despite these massive changes, there are many actions the Biden administration can take to reverse these policies, including executive action, regulatory changes, and legislation.
Today, we'll explore how these changing immigration policies may impact both newcomers and visitors.
What President Trump Changed
President Trump ran on a promise to explicitly limit both legal and illegal immigration into the United States. Some of his most prominent immigration policies include banning immigrants from several Muslim-majority countries, blocking many categories of legal immigration, increasing the denial rates for H-1B visas, and suspending the Diversity Visa Program for countries like Tanzania and Sudan.
In addition to these notable policies, public servants and immigration advocates have quietly begun to disclose the many obstacles that have been put in place by the previous administration.
In an effort to make the immigration process more arduous, the Trump administration increased application fees and wrote an executive order requiring individuals to prove that they were enrolled in health insurance for new immigrants before they could be issued a visa.
The Impact of a Biden Administration on New Immigrants
Instead of trying to make immigration more difficult, PresidentJoe Biden ran on a platform of modernizing America's immigration system. In the public immigration platform on his campaign website, Biden writes that in his first 100 days, he will end family separation at the border, and end Trump's Migrant Protection Protocols and the mismanagement of the migration system.
He also plans to reverse Trump's public charge rule, which allowed immigration officials to discriminate against new immigrants who were reliant on government services like Supplemental Nutrition Assistance Program (SNAP) or Medicaid.
Here are some other ways Biden intends to reform our current immigration system.
H-1B Visas
In addition to smoothing the complexities of the immigration system Trump created, many people are hopeful Biden's more open attitude towards immigration will help increase USCIS's quota and approval of H-1B visas.
This visa is used by skilled workers, and during the Trump administration, denial rates almost quadrupled, hitting a record high of 24% in the 2018 fiscal year. Many immigrant advocates are hopeful that the Biden administration will increase H-1B approval rates, and increase the overall number of visas handed out in this specific category. Currently, the H-1B visa quota is capped at 65,000.
Indian Skilled Workers
If Biden chooses to increase H-1B visa quotas, this could have a positive effect on diplomatic relationships with countries like India, where there are hundreds of thousands of skilled workers seeking to come to the United States to work for American companies.
International Students
International student enrolment in American post-secondary institutions has also declined remarkably during the Trump administration. This includes students from other North American countries like Canada and Mexico. Many international students have stayed away due to changing immigration regulations calling into doubt their future in the United States after their years in school are over.
To attract young, smart, and talented students from all over the world, the Biden administration may seek to abolish the proposed changes to international student visas made by the Trump administration.
How the Market for Health Insurance for New Immigrants Could Change
According to Trump's much-debated public charge rule, immigrants must have the financial resources to prove they don't need to rely on public benefits once they enter the United States. The proclamation also stated new immigrants must have "approved health insurance within 30 days of entry into the United States or have the financial resources to pay for reasonably foreseeable medical costs."
Even if Biden reverses the public charge rule, there's no doubt that health insurance for foreigners in USA is still an important aspect of arriving into the United States. This means that pending their status, new immigrants may be able to enroll in health insurance through the Health Insurance Marketplace.
Find New Immigrant Insurance at Visitor Guard®
Navigating the public insurance marketplace can be difficult, which is why many new immigrants purchase private health insurance before their arrival in the United States. Having coverage from the moment you arrive protects you from the potential financial catastrophe of having to undergo medical treatment without insurance coverage.
At Visitor Guard®, we specialize in helping immigrants and visitors to the United States find the best insurance coverage for their needs. This visitor insurance can be used by individuals working under an H-1B visa, green card holders, and any other individuals with temporary protected status.
To find the right plan for your needs, shop online, or contact one of our knowledgeable staff members who can offer assistance.
---
---