WTTC's new report reveals the top 5 inbound arrivals to the USA, including Colombia & India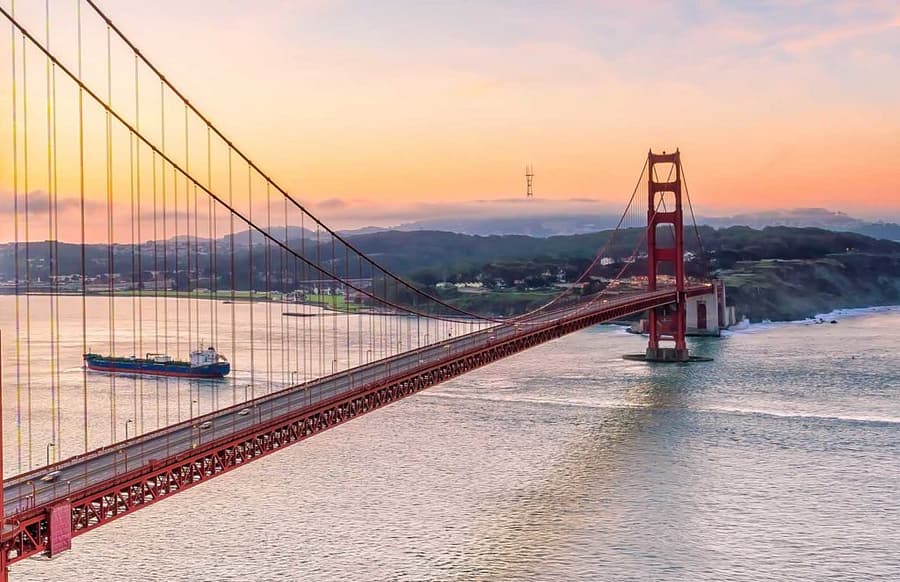 Glen Allen, VA, July 26, 2022: WTTC (World Travel & Tourism Council) reveals that inbound flight bookings to the US have surged to 93%.
The World Travel & Tourism Council has published new data with its partner ForwardKeys, stating that international traveler spending in the US has started and is in progress. After the US government eliminated the requirement for a COVID-19 test before entry, inbound international flight bookings have increased.
ForwardKeys' data bookings show that inbound travelers' bookings have soared by 93% during the past six weeks. However, international spending recovery still lags in other destinations and is not expected to reach pre-pandemic levels until 2025.
Julia Simpson, WTTC President & CEO, said, 'The spike in inbound bookings validates the US government's decision to ease travel restrictions by scrapping testing for visitors and returning US citizens – something other economies did long ago.'
She added, 'The year-over-year improvement is promising, but there is still a way to go for travel to the US. At the current rate of recovery, international visitor spending will not reach pre-pandemic levels until 2025. This finding echoes our previous study showing the US lagging other countries in international visitors, resulting in a slower-than-expected recovery of international tourism revenue.'
The annual EIR (Economic Impact Report) of WTTC displayed that international traveler spending has grown only 1.4%, reaching $40.3 billion in 2021. This number has fallen short of 2019's report, where the number was almost $190.9 billion. However, it predicts that many countries' travel and tourism sectors will return to pre-pandemic numbers by the following year. In case of the US, a full recovery is expected by 2025.
According to the flight booking data, New York, San Francisco, Los Angeles, Miami, and Orlando are the leading American destinations that notice inbound visitors. In addition, Fort Lauderdale has witnessed a 7% rise in inbound flight bookings for the last four weeks.
Canada, Germany, France, and Brazil are considered the top source markets for inbound international travel. Recently, Japan and China have also joined the market with bookings significantly increased by 8% and 28%, respectively, during the past four weeks.
According to WTTC's 2022 annual research, the top five inbound arrivals to the US in 2019 were Canada (26%), Mexico (23%), the UK (6%), Japan (5%), and China (4%). The inbound destinations changed in 2021. The top five were Mexico (47%), Canada (11%), Columbia (5%), the UK (2%), and India (2%).
Leisure spending significantly dropped from $894.7 billion in 2019 to $506.2 billion in 2021. Business spending, too, decreased to $269.3 billion in 2021 from $381.6 billion. However, the total contribution of Travel & Tourism to GDP was 8.8% of the total economy in 2019, which declined to 4.8% of the total economy in 2020 due to the pandemic. In 2021, the economy jumped to 5.5%, showing significant improvement in the traveling sector.
US outbound flight bookings have grown to 35% as compared to 2021. The number has nearly reached the pre-pandemic levels, just 5% short of 2019 bookings. US travelers choose Canada, Mexico, Dominican Republic, the UK, and Italy as the top international destinations to fly to. The Philippines, too, have joined the international destination's list after seeing a spike of 8% in outbound flight bookings from the US for the last four weeks.
In 2019, outbound departures were mainly seen in Mexico (28%), Canada (12%), France (4%), the UK (3%), and Italy (3%). In 2021, the top five outbound departures were Mexico (42%), Puerto Rico (8%), Canada (5%), Dominican Republic (5%), and France (4%).
---
---