What Can Health Insurance Do if You Get Injured in the U.S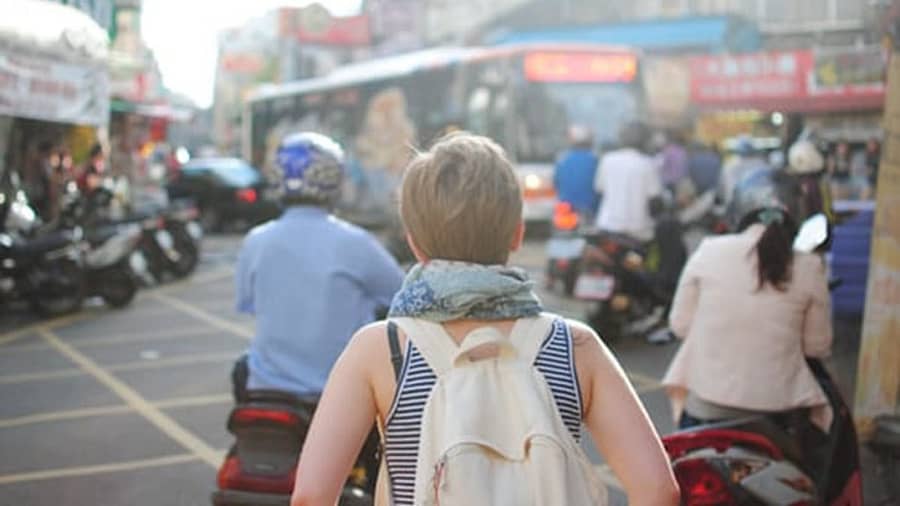 A big concern for tourists is getting sick abroad. However, there is another risk that easily turns the adventure of a lifetime upside down quickly – injury. Whether it's broken bones, head trauma or some other accident, physical injury can be just as disrupting than getting sick abroad or worse.
Fortunately, travel insurance can provide a lifeline if an individual gets injured in another country. It can cover the costs of ambulance rides, hospital stays and medical treatment of serious or even life-threatening injuries. This post will take a look at how travel insurance can accommodate travelers who succumb to injuries.
Lack of Travel Insurance – An Insult to Injury
To illustrate the importance of finding the best health insurance for visitors to the USA, we'll share the tragic story dating back to 2013 of one individual who traveled without coverage. Mike Outram, a gymnastics coach from Windsor, Ontario, Canada, suffered a fall at a Michigan gym.
Sadly, the fall was so severe that it left him as paraplegic.
The medical care that he required in the U.S. cost him a whopping $168,000 when it was all over. Outram didn't have any travel or medical insurance. For a while afterwards, he was distraught and uncertain as to where the funds would come from.
"Where's the $168,000 going to come from to pay this bill?" he asked. "It never really crossed my mind. Being in a border town you don't really think about it. You don't think, even going to a baseball game or getting on a bus, 'how am I going to get in an accident?' You can slip. You can be in a hospital in an instant."
Here's another harrowing story of injury in the USA in the absence of medical insurance:
Sue and Glenn Bacarro, also from Windsor, Ontario, were heading home from Detroit Metro Airport when Glenn lost control of their SUV in a snowstorm. The couple ended up getting struck by a transport truck. Sue suffered a bruised tailbone and was able to crawl out the back of the SUV.
Glenn, on the other hand, suffered far more serious injuries. Among them was a collapsed lung, fractured spine, broken nose, broken pelvis, 12 broken ribs and a dissected aorta. He also suffered organ damage – lacerations in his kidney, liver and spleen.
He spent two weeks in U.S. hospitals before he returned home. The Bacarros had auto insurance, OHIP and an insurance plan from the University of Windsor, where Sue was attending as a student.
But the Bacarros weren't as secure as they had thought.
They agreed to all the treatment that was suggested to them, eventually wracking up a bill that was initially $70,000 USD. By the time Glenn arrived back home, the bill stood at $325,000. Of course, the staggering costs were simply too overwhelming for the couple, and they admitted that they could barely keep up.
"There are so many things coming at you; treatments, reports, invoices, insurance. It's very busy," Sue said. The Bacarros story did end happily, however, since OHIP and the insurance plan from the University of Windsor eventually paid off their entire medical bill.
But it was a gruelling six-year ordeal.
Along the way, they had to deal with an onslaught of bills, calls from collection agencies and more. The couple now has out-of-country medical insurance that offers up to $5 million of coverage. They came to appreciate how vital medical insurance was for all travellers.
"You don't think about it but if anything happens and you end up in a hospital, you're looking at hundreds of thousands of dollars in payments," Glenn said. "How are you going to cover that?"
There are two key lessons here: 1) Having the travel insurance is crucial, 2) having the right type of coverage is also essential.
Choosing the Best Health Insurance for Visitors to the USA
Ultimately, choosing the best health insurance for visitors to the USA (or the best international health insurance) can prevent the exorbitant costs that Mike Outram and the Bacarros faced. It gives you a financial cushion if you're not able to afford the costs of medical treatments & hospital visits due to an injury sustained in the United States. More importantly, they give you peace of mind in the event of an injury that you don't have to pay for large expenses out of pocket.
What Health Insurance Covers for Visitors to the USA
Ultimately, the best health insurance for visitors to the USA will prevent you from having to pay a huge bill after the treatment of an injury. It'll also save you from having to deal with years of fighting to have your insurance provider pay for a bill that they normally wouldn't. Opting into travel insurance now saves you from financial burden and stress tomorrow.
Choose the Best Insurance When Visiting the USA
It's tragic when U.S.-bound travelers sustain injuries state-side, that leaves them financially burdened or even ruined. It's tragic not just because of their injuries, but also, because the costs could have been prevented.
Learn from the stories above and equip yourself with a lifeline. With the best health insurance for US visitors, you will have a means to pay for the expenses of medical care if you get injured in America.
Looking for the best health insurance for visitors to the USA? Get in touch with us for a quote.
---
---