Understand what your travel insurance probably does not cover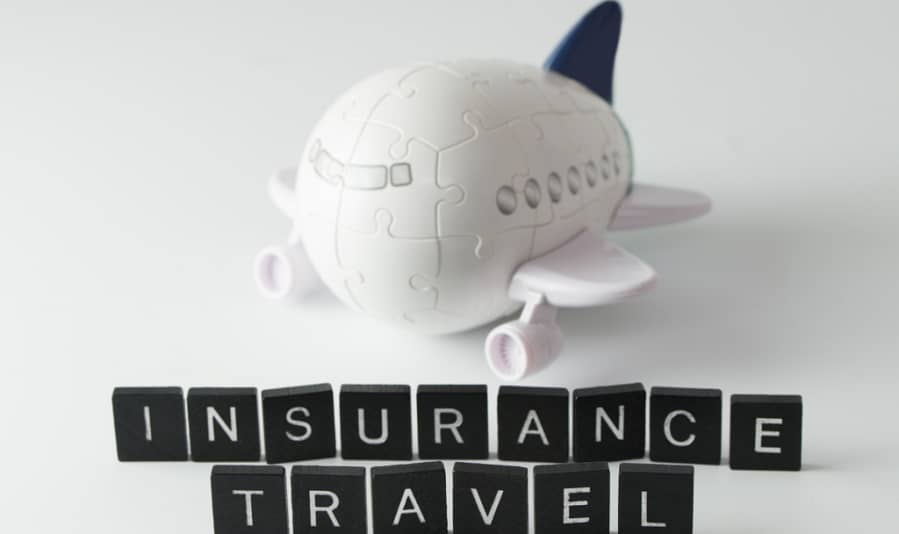 While buying travel insurance, you may look for a plan that covers new injuries, illnesses, and other emergency medical situations. Well, not all plans will cover everything that you are looking for. Every travel insurance policy has some limitations, which means it does not cover all illnesses or sicknesses. For example, some international student insurance plans cover pregnancy, while visitor insurance plans do not. Therefore, it becomes essential to read the policy brochure before buying.
Here is a list of things your travel insurance plan typically will not cover. These are:
1. Fear of travel
If you want to cancel a trip because you are worried about COVID-19 or stressed about falling sick, you cannot use your insurance policy for your financial losses. In the same way, if you wish to cancel the trip as you are uncomfortable about flying, your travel insurance will not cover you for that.
To get reimbursed for your canceled trip, you must cancel it for a reason listed in your policy. Some examples can be harsh weather, war, and terrorism in the destination country, the death of a family member or companion, sudden unemployment, jury duty, and more. However, you can add "cancel for any reason" coverage to your travel insurance policy. Typically, you can get 75% of your pre-paid costs if you cancel the trip 48 hours before departure.
2. Natural disasters
Natural disasters that begin before you buy travel insurance will not be covered. For example, hurricanes, tsunamis, earthquakes, thunderstorms, volcanoes, etc., can disrupt your trip. Therefore, you must buy a policy before a natural disaster strikes so that you can be reimbursed for your non-refundable losses.
3. Last-minute changes
Suppose you are on vacation and suddenly decide not to go on a cruising sail, which was already a part of your itinerary. In these scenarios, your travel insurance policy will not cover it as the trip has already begun. Even if you have upgraded the policy to 'cancel for any reason,' the travel insurance will not cover it as the trip has already begun. The last-minute cancellation of any event is not covered if the trip has already begun.
4. Pre-existing medical conditions
Many travelers have pre-existing medical health conditions, but that does not mean they cannot travel. However, they should know that no travel health insurance covers pre-existing conditions. Some plans like Safe Travel USA Comprehensive, Patriot America, Atlas America, Visitor Care, Safe Travel Elite, and more can cover acute onset of pre-existing conditions.
Each policy defines pre-existing conditions and acute onset of pre-existing conditions differently; hence, it becomes essential to go through the policy wordings. Acute onset of pre-existing conditions means that your condition occurred without any warning and needs immediate medical attention within 24 hours of the first symptom. So, whenever you file a claim about the acute onset of your pre-existing illness, the insurance company will investigate your medical history and decide whether to deny or approve your claims.
5. Normal pregnancy
Pregnancy is a pre-existing condition not covered by any travel medical insurance policy. Pregnancy can be used as a reason to cancel the trip only if the policy says so, or else you will not be covered. If you decide to travel while pregnant, your plan will not cover you. Some international student insurance plans cover maternity and pregnancy if conception occurs after the effective date of the policy, while some visitor insurance policies cover complications in pregnancy up to 26 weeks (about 6 months) with limited benefits.
Some policies can cover new complications arising from pregnancy but not the common symptoms that a pregnant woman faces. For example, any visitor's medical insurance plans do not cover nausea, vomiting, morning sickness, routine checkups, blood tests, and more. If you are pregnant or planning a pregnancy, you might want to talk to a travel advisor or insurance agent. This is particularly important for vacations booked far in advance, like notable events and cruises.
6. Drinking or drug abuse
Most travel insurance plans will not cover accidents or injuries that happen due to intoxication or drug use. Suppose you enjoy a bike ride while intoxicated and meet with an accident. In that case, your travel medical insurance will not cover your medical bills, hospitalization charges, medical evacuation, and other charges. Likewise, do not expect your travel insurance to approve your claim if you lose your purse, luggage, or documents while enjoying drinks in a pub.
7. Risky and extreme sports
Many travel insurance companies define skiing, jet-skiing, mountain climbing, and deep-sea scuba diving as high-risk activities and exclude them from coverage. Therefore, it is essential to read the brochure before you buy the insurance, so you are aware of what is and is not covered. If you need coverage for adventure sports and hazardous activities, you have the choice to opt for optional coverage. . Many travel insurance companies offer sports and adventure sports add-ons for an extra charge.
8. Illegal activities
Your travel insurance will not cover you if you are injured because of doing something unnecessarily dangerous, such as traveling in a privately owned aircraft. If you willingly expose yourself to high risks, your travel insurance will not cover you. In addition, anything illegal like operating a motorcycle or scooter without a valid license is not covered. If you are involved in an accident while riding a scooter without a license, you cannot file a claim. It will not be approved.
9. Medical tourism
Suppose you go to a destination for cosmetic surgery, rhinoplasty, or facelift. In that case, your travel insurance plan will not cover medical bills or aftercare. Medical tourism is a common exclusion. You need to pay the amount from your pocket, from accommodation to hospital stays.
10. Dental care
Dental care or surgery is not included in the travel insurance coverage. However, dental trauma due to an accident or sudden sharp dental pain can be covered under some circumstances. If you wish to visit a dentist for a standard tooth checkup or due to any discomfort that was present before you bought, the policy will not cover such incidences.
11. Mental and nervous disorders
Insurance policies do not cover any losses due to emotional or psychiatric disorders. Depression, anxiety, bipolar disorder, schizophrenia, and other mental disorders can force an individual to take drastic measures, including attempting suicide and self-harm. None of these are covered by any of the travel medical insurance policies.
12. Anything not documented
You will be asked to include documentation when you file a travel insurance claim. Without a paper trail of your losses, you may not be reimbursed. Not having proper documentation may result in your claim being delayed or denied.
Here are some examples:
Trip Cancellation: You want to cancel the upcoming trip because you contracted COVID-19. Visit a doctor for a test and provide your travel insurance company with a doctor's note saying you are unfit to travel. You will be reimbursed only if COVID-19 is listed as a covered reason to cancel the trip.
Travel delay: Get proof of the delay from the airline to file a travel delay insurance claim per the listed policy.
Baggage loss: Your backpack is lost/stolen/damaged after arriving at your destination. You want to file a baggage loss travel insurance claim. If stolen, file a police report or request documentation signed by your tour organizer or hotel manager. If lost, raise the issue, get a report from the airline company, and submit those during claims.
13. Anything that is not written in the policy
Reading the plan's certificate or brochure before buying a travel insurance policy is essential. Anything explicitly mentioned as not covered will not be covered while you are on a trip.
Some general travel insurance exclusions are:
Routine physical checkups
Routine dental care
Physical therapy without a doctor's prescription
Mental health care
Losses due to nervous disorders like anxiety or depression
Losses caused by intentional self-harm, including suicide
Losses due to war, terrorism, civil disorder, and riots
Take advantage of the free look if available when buying a travel insurance policy. This period allows a certain number of days for you to cancel the policy and receive a full refund if it does not meet your needs. Or call your travel insurance company to know more about the policy.
---
---