Traveling to Thailand is Open – What do you need to know before you go?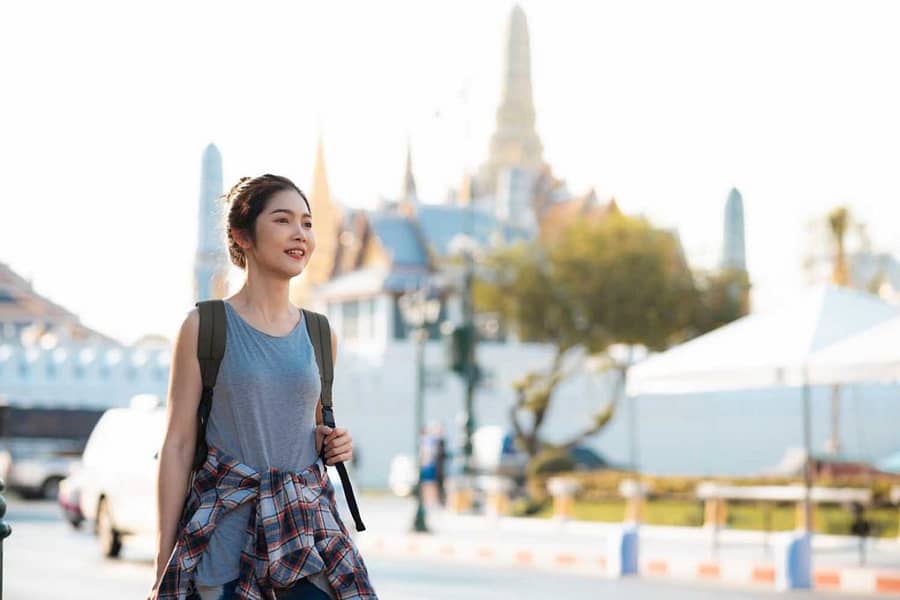 Traveling to Thailand is Open – What do you need to know before you go?
Millions of people visit Thailand every year, but traveling came with a lot of restrictions due to the ongoing pandemic. If you're planning to visit this hot beach destination during Christmas or New Year, you need to get some basic knowledge about the country.
Here's a list of things that you need to know:
Travel insurance
By buying a travel insurance policy with COVID-19 coverage can make your travel super safe and easy. What a travel insurance policy does is that it covers your medical expenses so that you don't have to stress when you fall sick or meet with an accident.
With medical and hospital bills covered, you can enjoy a stress-free vacation. The travel insurance policy gives total protection to travelers, including hospitalization, quarantine, and other emergencies like lost luggage, stolen passport, trip delays, cancellations, and more.
Do you wish to get the best travel insurance for Thailand? Contact Visitor Guard®.
Visa requirements
US, Canada, UK, and Australian passports holders don't need visas when entering Thailand for tourism purposes. They will be permitted to stay in the country for a period not exceeding 45 days on each visit.
Travelers who are not on the visa exemption list can apply for a Special Tourist Visa. They can stay for 90 stays, and their visa can be renewed twice. They must apply for an STV via the Thai consulate or embassy in their own country.
Travel restrictions
All travelers need to apply for a "Thailand Pass" prior to their journey. They need to take two Covid-19 tests:
RT-PCR upon arrival
Antigen Rapid Test on Day 6-7 with a self-testing
Foreign tourists must provide proof of an insurance policy, covering COVID-19 treatment up to the cost of $50,000. All travelers need to provide proof of a negative PCR test taken within 72 hours of departure.
From 1st Nov, if fully vaccinated travelers from the approved countries wish to come to Thailand without quarantine restrictions, they must check into Thailand Safety, and Health Administration accredited (SHA+) hotel for a night till they get their Covid-19 test results. Next, they are free to roam in the country.
Children under the age of 12 are exempt from the vaccination requirement. Fully vaccinated travelers from countries in the not approved list can enter via the "Sandbox" program. It has 17 Blue Zone destinations- Bangkok, Krabi, Chonburi (including Pattaya), Chiang Mai, Trat, Buriram, Prachuap Kiri Khan (including Hua Hin), Phang-nga, Petchaburi, Phuket, Ranong, Rayong, Loei, Samut Prakan, Surat Thani, Nong Khai, and Udon Thani.
Unvaccinated travelers must quarantine at government-approved quarantine facilities or Alternative State Quarantine (ASQ) facilities.
COVID-19 situation
Fortunately, there have been only a few locally transmitted Covid-19 cases in Thailand. Strict quarantine on arrival and lengthy lockdown periods have helped in curbing the third wave of infections. Currently, the country reports having 7,000 new cases per day.
However, Thailand aims to vaccinate 70% of the population by the end of 2021.
Safety
Thailand's popular tourist areas may be the target of terrorist attacks. Take official warnings seriously and follow local authorities' advice. Border areas near Malaysia, Cambodia, and Myanmar are unsafe because of conflicts and violence.
Avoid traveling to the southern provinces of the Thailand-Malaysia border, covering Narathiwat, Yala, Songkhla, and Pattani due to frequent bombings. Tourists can face robbery, robbery, and spiked drinks. Never leave your drink unattended, and stick with people you trust at nightclubs.
Say 'No' to animal tourism
Many tourists love getting up close and personal with some of the exotic animals present in Thailand. While you're on vacation, you may wish to try out a few activities with animals like photo sessions with monkeys, tiger temples, elephant trekking, and more. However, many don't know that animals are neglected and mistreated. If you wish to see animals, just do it responsibly.
Respect local laws
Thai authorities have the power to execute a range of measures to contain the noble virus. They may enforce lockdowns, curfews, quarantine, and others, which vary from one province to another. Tourists need to respect and follow local authorities' orders. Drug offenses are not treated lightly- criminals may get the death penalty.
Please keep in mind that e-cigarettes, e-baraku, vaporisers, and refills are illegal. Smoking on some beaches is unlawful. You can't travel without carrying identification. Penalties for breaking the law can apply to anyone aged less than 18 years. Penalties for children can include detention in a juvenile or adult prison. Don't offend the monarchy, especially writing about them on social media platforms.
Conclusion
Whenever you plan to visit a new destination, it's essential to know about the land, culture, people, and other travel requirements to avoid messing up after reaching there. In the case of Thailand, travel insurance covering COVID-19 is a must, along with getting Thailand pass and negative COVID-19 test results.
Contact us for any trouble regarding health insurance because we know how to protect our customers during their vacation. Drop us an email or schedule a call, and we will help you find the best travel insurance for Thailand.
---
---