Do You Need Short Term Travel Health Insurance?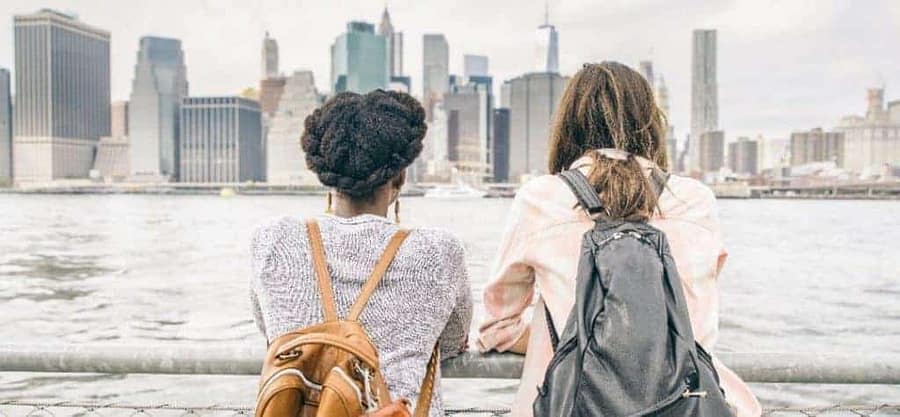 Picture this: You're planning a long-awaited holiday to visit the United States. Maybe you've been before, maybe this is your first time; either way, you're excited and have put hours into researching and planning every aspect of your trip. The airline tickets are purchased, accommodations are booked, you've planned out some of the best tours and activities available in the area, and your bags are already packed. Every detail has seemingly been ironed out and you're ready to jump feet-first into your American adventure; but have you taken a moment to think about how you will protect yourself in the event of a medical emergency while you are overseas?
Nobody ever wants to think of what could go wrong on a dream vacation, but taking the time to plan accordingly and purchasing short term travel health insurance before embarking on your trip could save you and your wallet from the high cost of any unexpected medical emergencies while abroad.
What is Short Term Travel Health Insurance?
Short term travel health insurance is a temporary medical health insurance plan that helps pay for any medical needs that may arise while you are travelling in the United States. The coverage begins as soon as you leave your home country and has a wide variety of coverage options; from simple doctor's office visits for minor illnesses, refills of medication prescribed by your family doctor, or even ambulance rides and hospital stays in the event of a severe accident.
Unexpected medical emergencies can certainly prove more difficult to overcome, especially because of the high cost of medical insurance in the U.S. Short term travel health insurance is the best way to ensure you and your family are protected and will allow you to relax and fully enjoy your adventure, knowing that you are covered in case of a medical emergency.
Coverage can be purchased for anyone visiting the United States: business travelers, tourists, students, immigrant visa holders, non-immigrant visa holders, k visa holders or missionary travelers, and can be customized to the needs of the traveler. Plan premiums vary depending on a variety of factors such as the length of coverage, type of plan, age of the insured visitor, and the plan's deductible.
Is Short Term Travel Health Insurance Worth The Money?
It's no secret that when it comes to health care coverage, the United States has widely different policies and coverage options available to citizens and visitors compared to other countries around the world.
Not to mention, it is possibly the most expensive country in the world to receive medical care in. The lack of a universal health care system means that if anyone needs to see a doctor for any reason, they will be faced with costly medical bills unless they are covered by some sort of health insurance plan.
Medical bills can range from hundreds to thousands of dollars, depending on the type of care that is needed. Dealing with large medical bills is a huge financial and emotional burden on anyone that incurs the costs; however, that stress can be multiplied for non-citizens, who must deal with the stress of costly bills when they are supposed to be enjoying a vacation.
While a basic visit to a doctor's office for something simple like the common cold might not set someone back a great deal financially, any additional medications or further testing will have the bills quickly adding up. If the doctor needs to send a patient to a specialist, the initial appointment charge can easily be upwards of $250 USD, or more depending on the services and treatments that are required.
Even something as simple as getting a prescribed medication refill could result in hundreds of dollars out of pocket for someone who doesn't have insurance to help offset the high costs of medications in the United States.
Short term travel health insurance takes away the need to pay for medical expenses out of pocket, which can help you save hundreds of dollars. If you plan to stay in the US for any period of time, it is not worth the risk to travel uninsured.
Purchasing Short Term Visitor Health Insurance With Visitor Guard
Purchasing short term travel health insurance with Visitor Guard is a quick and straightforward process. Visit our short term health insurance page and fill out the short Quote Form. Once you've provided some basic information, you can browse our selection of basic or comprehensive coverage options, catered to your specific situation.
Once you have purchased your short-term health insurance, applying your benefits is simple, and you will have a dedicated insurance company that is available to help if you or your family experience a medical emergency while visiting the U.S. Upon purchase of your insurance plan, you will be emailed a medical ID card with your information and the information of the insurance provider to take with you on your trip.
You will need to be sure to find a medical provider within the network of the insurance company, which can be done through the insurance providers' website, or calling them directly. Your ID card will be presented to the medical office where you receive treatment. In some cases, you may be required to provide additional personal information, so it is helpful to have your medical history readily available.
Most times, medical providers bill insurance companies directly, and as a patient, you may only need to pay a copay or deductible, depending on the level of coverage you select when initially signing up. This amount would only be a fraction of the cost you would be responsible for if you didn't have insurance and will help save you from the burden of being completely responsible financially for any medical care you receive while in the United States.
To file a medical insurance claim, you will likely need the following information:
Completed claim form, downloaded from the insurance company website
Copy of passport of insured
Copy of I-94
Medical receipts
Copies of medical bills and itemized services received
In addition to providing a wide range of medical insurance plans, Visitor Guard is also able to offer additional coverage options including dental insurance, evacuation insurance, and coverage for expenses incurred due to unexpected travel delays and lost baggage.
Purchasing Short Term Travel Health Insurance
If you find yourself wondering if short term travel health insurance is a good idea for an upcoming trip to the United States, consider the extremely high out of pocket costs you might incur for a simple visit to the doctor's office.
Purchasing short term travel health insurance is relatively inexpensive and takes only a few minutes. Having coverage will allow you to travel with peace of mind, knowing that any medical procedures that might arise will be covered through a short term health insurance plan.
Complete the quote process today and find the perfect short term travel health insurance plan for you and your family. For assistance with the various plans available and any questions, contact any of our licensed agents or claim administrators. Once an insurance plan has been purchased for your trip, coverage can be extended if needed if purchased before the policy expires and will immediately go into effect.
---
---