Is travel insurance mandatory for USA from India in 2023?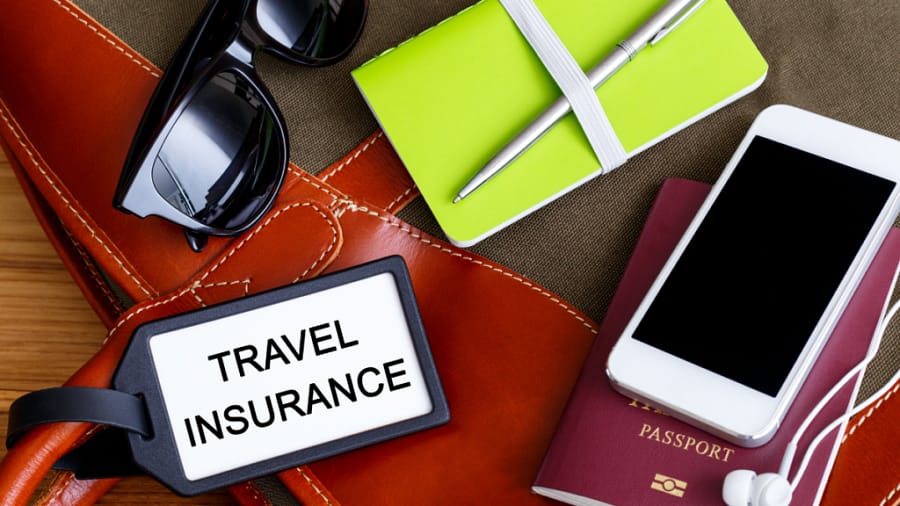 Is travel insurance mandatory for USA? No, buying a travel insurance is not mandatory for USA travel.
Although buying a travel insurance plan is not mandatory when traveling to the US, it can be extremely helpful in taking care of unexpected expenses and travel-related emergencies. If you are traveling to the USA from India, travel insurance should be one of your main considerations.
Typically, medical expenses are much higher in the US as compared to India and may easily sink your finances substantially in case you run into any medical emergencies while traveling to the USA. In addition, if you are going to study in the US, your university may require mandatory student travel insurance before you can come to the US. 
Visiting the USA should be on your bucket list, and you should protect this unique trip with travel insurance for the USA. 
Why do you need travel insurance for the USA from India? 
To have a stress-free and unforgettable trip to the USA from India, you need to ensure that you have adequate planning and advanced bookings, including a travel insurance plan for USA from India. However, regardless of the level of planning you engage in, unforeseen circumstances can derail your plans. 
Therefore, it is important for USA visitors to purchase the appropriate travel insurance and ensure that they are financially protected against unexpected events that may occur during their visit to the USA. Your travel insurance from India to the USA plan will act as a protective shield and help you enjoy your vacation worry-free. You can compare travel insurance plans based on coverage amount and premium to select the one that suits you best. 
Key Features of Travel Insurance for USA from India 
Quick Hospitalization: Travel insurance can cover the cost of treatment if hospitalization is required during your stay in the US. 
Dental coverage: Certain visitor insurance plans include some coverage related to dental injuries or emergency dental work too. 
Free Diagnostics: Tests needed to diagnose your ailments, like blood tests, X-rays, MRIs, and other procedures, are part of the benefits of the insurance policy. 
Doctor visits:  Members can avail of the doctor's office benefits included in the plans for doctor visits for new illnesses/injuries. 
Prescription Coverage: Visitor Insurance from India to the USA provides coverage for prescription medicines for new illnesses/injuries. 
Pre-existing condition coverage: If you have an acute onset of a pre-existing condition while traveling to the US, the travel insurance plan can provide some coverage based on the plan you opt for.  
USA Visa and Entry Information 
Non-immigrant visas: Indian nationals traveling to the US can apply for several types of visas under the umbrella of non-immigrant visas. Below are some primary non-immigrant US visas that Indian citizens can apply for. 
B1/B2 Visa: If you are traveling to the US for a temporary stay with business-related agendas, you should apply for a B1 visa. However, if the reason behind your temporary visit to the US is personal, the B2 visa is the right visa type for you. B1/B2 visa is for travel purposes like tourism, medical treatment, and visits with family or friends. 
F1 and M1 Student Visa: Candidates who have agreed to educational institutions in the United States can apply for a student visa for their academic program. In some cases, F1 and M1 Student Visa also be endowed for practical training in specific domains. 
H-1 B Work Visa: It is issued to foreigners working in the United States. Issued by employers, the H-1 B Work visa is valid for three years and may be extended for another three years. Non-US citizens can bring their families to the US under the H-1 B Work visa, but the visa approval process is difficult. 
H-2 B Work Visa: Untrained non-US workers working in the USA are qualified to apply for an H2-B visa, which their US-based employer must sponsor. 
J-1 and Q-1 Exchange Visitor Visas: The J-1 visa accommodates individuals visiting the United States for pre-approved exchange programs. The category of visitors includes students, business practitioners, research scholars, and government-appointed visitors. 
Immigrant Visas: People who wish to immigrate to the United States permanently may apply for an immigrant visa to the country. The immigrant visa is usually sponsored by an employer or a relative of the applicant who is a citizen of the USA. However, individuals with exceptional skills and abilities, including investors and certain categories of immigrants, can apply for this visa independently. 
Conclusion 
Visit the USA today and protect your international travel with India to USA travel insurance. A wide range of travel insurance plans are available from Visitor Guard®. You can choose the best travel insurance for the USA yourself. We also provide insurance for parents visiting the USA. Visit our website to learn more about USA travel insurance costs and benefits. 
---
---