Top 8 Best Health Insurance for Students Studying Abroad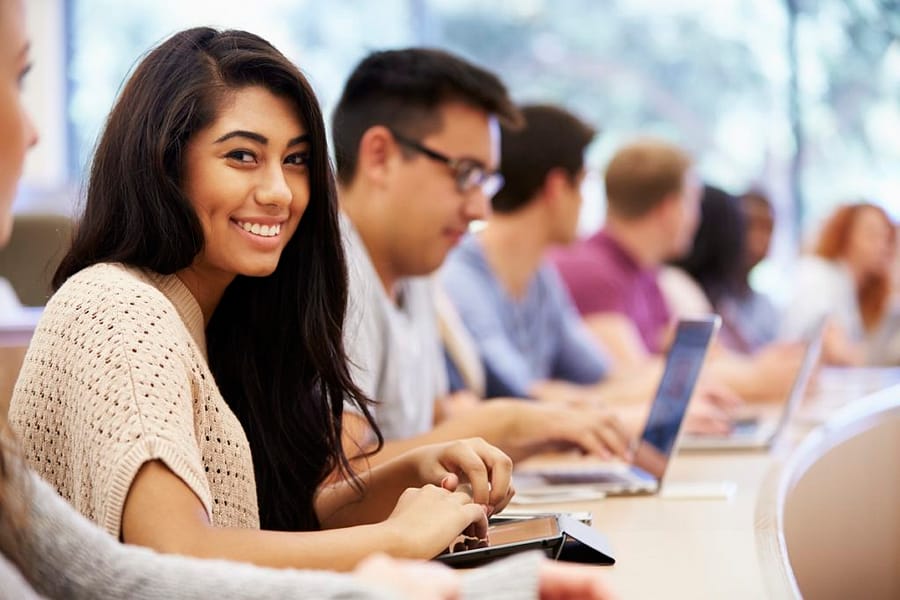 Top 8 Best Health Insurance for Students Studying Abroad
Are you planning to study overseas? Do you wish to build a solid international career? Going abroad can be one of your best decisions in life regarding growth, opportunities, and employment. Studying in a reputable international university can open gateways to many golden chances to work and settle there. But, living abroad alone comes with great concern- health.
There can be times when you may fall sick, or need urgent medical attention, or meet with an accident. You may have to rush to a hospital or a doctor's clinic to get the proper medications and treatment.
Now, if you're coming to the US for studies, healthcare cost is quite expensive, to be honest. You can lose all your money handling your educational fees and medical charges. For US citizens, traveling outside the US comes with the same concern.
So, what's the solution? Student health insurance policies!
Student travel insurance plans cover illnesses, accidents, trip cancellation, repatriation, medical evacuation, and other emergencies. We, at Visitor Guard®, take pride in offering various insurance packages for foreign students coming to the US, students who are US citizens going out of the US, and college students taking study trips inside the US.
Top 3 plans for international students coming to the US:
Student Health Advantage is an international medical plan designed to meet the needs of foreign students, scholars, and individuals involved in long-term educational and cultural exchange programs. The plan provides a package of benefits outside the students' home countries.
The plan highlights:
The maximum limit per injury/sickness is $300,000 for students and $100,000 for dependents
Deductible is $100 per illness or injury
Outside the US, the plan pays 100% after the deductible has been met.
In network or student health center within the US, the company pays 100% after the deductible has been met.
Mental and nervous disorders are covered upto a maximum of $500
$500,000 maximum coverage for emergency medical evacuation.
Covers pre-existing conditions after 6 months of continuous coverage.
$5,000 period of coverage limit per illness or injury for , intercollegiate/interscholastic/intramural or club sports,
Coverage for accidental death & dismemberment
Study USA-HealthCare is available to full-time international students at secondary schools, colleges, or universities, full-time scholars affiliated with an educational institution, and performing work or research for at least 30 hours per week, for students residing outside their home country for international educational purposes.
The plan highlights:
There are four different types of plans- Basic, Standard, Preferred, and Platinum
Illness and medical expense protection, including coverage for COVID-19 ( the Basic plan excludes Covid-19 coverage)
Different maximum limit and deductible choices
Emergency health care
Emergency Medical Evacuation
Mental or nervous disorders care
Accidental death and dismemberment (excluding the Basic plan)
Optional buy-up coverage (Platinum Plan) includes vaccinations and Intercollegiate/Interscholastic/Intramural or Club Sports
Up to 364 consecutive days of coverage and renewable for up to 4 years
The Patriot Exchange Program is designed to meet the US visa requirements for individual students or groups of two or more students participating in cultural exchange programs abroad, including J1 and J2 visa programs. The plan can be purchased for spouses, children, and dependents traveling with the students.
The plan highlights:
Chocie of per injury sickness medical maximum limit from $50,000 to $500,000
Deductible choices from $0 to $500 per injury/illness
After the deductible is met, the company pays 100%
24-hour access to highly qualified coordinators of emergency medical services
COVID-19 is treated as the same as any other illnesses
Mental or nervous disorders covered up to $10,000 maximum for inpatient and $500 for outpatient ($50 per day limit).
Top 3 plans for students who are US citizens and going outside the US: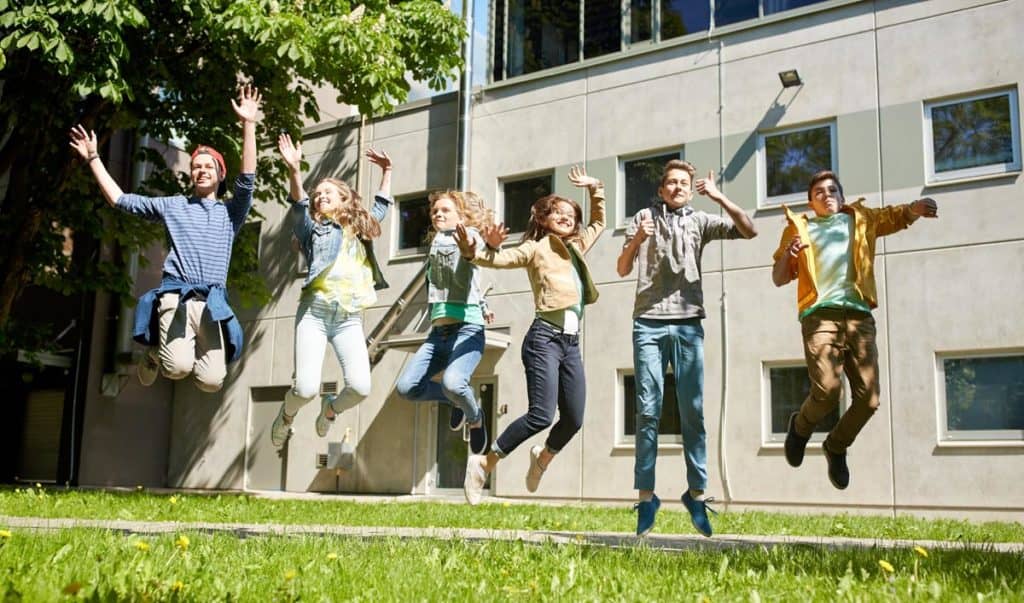 1. Patriot International
International travel becomes scary, especially if you aren't prepared for the situation. Any medical emergency can occur, and for that, you need health insurance coverage that can cover you outside the home country. Patriot International covers you outside the US or outside the residence country and is ideal for students and scholars who are traveling to other countries to pursue their education.
The plan highlights:
The plan offers medical coverage maximum limit choices between $50,000 to $1,000,000
The choice of deductibles is $0 to $2,500
The plan can be extended up to a maximum of 24 continuous months
Coverage for emergency medical evacuation up to $1 million
The plan pays 100% outside the US
Coverage for acute onset of pre-existing conditions under 70 years of age
Coverage for Covid 19 as any other illness or sickness.
2. Atlas International
Atlas International offers coverage to students who are US citizens and going to another country, helping them have a pleasant experience and worry-free stay. The plan can cover eligible expenses necessary to transport you from an initial treating facility to the nearest hospital qualified to treat your life-threatening condition.
The plan highlights:
Policy maximum choices from $50,000 to $2 million.
Deductibles choices of $0, $100, $250, $500, $1,000, $2,500, or $5,000 per certificate period.
The plan pays 100% of eligible expenses after the deductible up to the overall maximum limit
No co-payments outside the US
Emergency Medical Evacuation is up to $1,000,000 lifetime maximum
Coverage for terrorism, political evacuation, natural disaster, and crisis response
Coverage for acute onset of pre-existing conditions if the policyholder is younger than 80 years
Travel assistance service for prescription drug replacement, emergency travel arrangements, translation service, and more.
Optional upgrade for coverage for Accidental Death & Dismemberment
Coverage for eligible injuries and illnesses that could occur while participating in many popular vacation sports
Coverage for complications of pregnancy during the first 26 weeks of gestation
3. Geoblue Navigator
The GeoBlue Navigator health plan meets the needs of international students and faculty by offering comprehensive worldwide benefits. The plan provides coverage for short-term research, study, or international experience outside the US. It has a network of doctors that includes almost every specialty you may need in over 180 countries.
The plan highlights:
Cashless access to the best provider networks inside and outside the US
$10 office visit copay outside the US
Coinsurance is waived for care outside the US.
Pre-existing conditions exclusion reduced or waived with prior creditable coverage
Sports and alcohol-related injuries covered
No waiting period associated with preventative services. Medical Evacuation, Repatriation of Remains and AD&D, Physical therapy, mental health, and substance abuse are included
Top 2 plans for US citizens who are taking study trips inside the US:
1. Round Trip
Round Trip international travel insurance gives you coverage inside the US or internationally. No matter where your travel may take you, the plan protects trip and medical expenses, baggage for one-way and round trips in the USA and abroad.
The plan highlights:
Coverage for trip cancellation benefits and reimburses unused, nonrefundable payments or deposits for the travel arrangements
Coverage for trip interruption benefits for a covered reason
Covers baggage and personal items if they are lost, stolen, damaged, or destroyed during your trip or while checked with a common carrier
Emergency Medical Evacuation benefit that covers expenses to transport you to the nearest medical facility where treatment is available
Emergency medical coverage for accidents and illnesses that occur on your trip
2. iTravel Insured
iTravelInsured plan protects travelers from unexpected medical events. Study trips in the US, – away from your home, can be challenging. What adds more difficulty are the unforeseen illnesses or accidents. If you wish to take part in hazardous activities during your study trips, iTravelInsured can get you covered.
The plan highlights:
Coverage includes trip cancellation, trip interruption, and trip delay
Medical evacuation up to $1,000,000 per person
Political or personal security evacuation up to $150,000 per person
Natural disaster evacuation up to $150,000 per person
The plan covers protection of belongings, baggage damage, baggage delay, emergency accident, and more
Sports equipment rental up to $5,000 per person
If you decide to study abroad, you should consider buying a student travel insurance policy. Be well prepared, and do not let any abrupt event ruin your dreams. Contact Visitor Guard® and purchase a suitable plan now!
---
---