What is the best travel insurance for the US from the UK that includes COVID-19 coverage?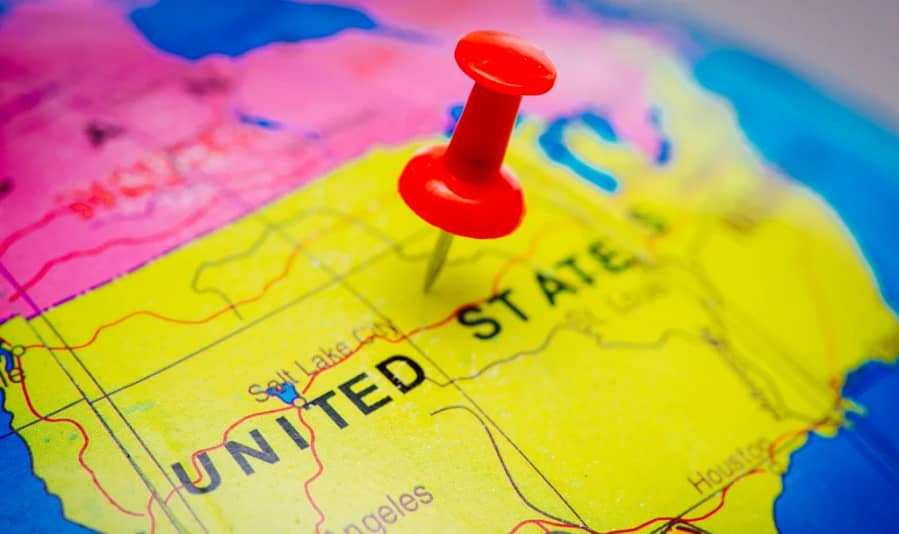 The US has been the top tourist destination in the world. With so much to see, explore, and experience, travelers from all over the world, fly down to the US to have lifetime memories. With holiday seasons at the peak and countries opening their borders, the tourism industry is bouncing back to pre-pandemic levels. Numerous travelers come to the US in a flock from different countries, including the UK.
As the COVID-19 fear is still lingering, travelers from the UK seek travel insurance that includes coronavirus coverage. Here are the top plans that cover COVID-19:
Safe Travel USA Comprehensive covers COVID-19 and related expenses. It is treated as any other illness. The plan covers medical accident and sickness, emergency medical and political evacuation, repatriation of remains, trip interruption, baggage, and accidental death & dismemberment, and acute onset of pre-existing conditions.
Safe Travel USA Comprehensive is underwritten by Crum & Forster and has an A (Excellent) rating from the AM Best. In network, the plan pays 100% up to the policy maximum per year. It also offers optional riders for AD&D, athletic sports, and return-to-home coverage. Travelers from the UK can choose Safe Travel USA Comprehensive if they need coverage, including acute onset of a pre-existing condition and COVID-19.
Patriot America Plus is a comprehensive visitor insurance plan that covers COVID-19 if the CDC warning for the destination is not level 3 or higher. The plan covers up to $1 million maximum limits with $0 to $2,500 deductible options. In addition, it covers 100% coinsurance in the network up to the maximum limit, 80% up to $5,000, and then 100% coinsurance outside the network.
The plan is underwritten by Sirius Specialty Insurance Corporation and has an A- AM Rating. It covers hospitals, doctors, prescriptions, dental accidents and emergencies, evacuation, repatriation, and more. Moreover, the plan includes optional add-ons, such as adventure sports rider, enhanced AD&D, and chaperone/faculty leader replacement rider (for groups).
Atlas America is a comprehensive visitor insurance plan made for travelers coming to the US. Underwritten by Lloyds, the plan has an A (Excellent) rating and is popular among travelers. It covers COVID-19 and related expenses as any other illness, making it easier for tourists to travel to various destinations.
The plan covers emergency medical evacuation and reunion, repatriation of remains, acute onset of non-chronic pre-existing conditions, hospitalization and outpatient treatment, political evacuation, terrorism, natural disaster, pregnancy complications during the 26 weeks, sports coverage, crisis response, personal liability, and more.
Though these three insurance plans are the top COVID-19 coverage plans, other plans that cover coronavirus during a trip are Diplomat America, Atlas Premium America, WorldMed, Patriot Platinum America, and Diplomat Long Term. However, checking the plan's brochure is recommended.
Why should you purchase insurance with COVID-19 coverage?
Ever since the pandemic, travelers have become cautious about their health. As a result, they have become more interested in buying health insurance to protect themselves from mishaps. However, as COVID-19 fear is still lingering in people's minds, they are making wise choices to keep themselves safe from the virus. One of the thoughtful decisions is to buy insurance that covers coronavirus.
Most plans treat coronavirus as any other illness and can cover related expenses like quarantine, hospitalization, and diagnostic tests. The plan's certificate and brochure can further state the coverage. An insurance policy allows travelers to quickly walk to an Urgent Care or Emergency Room and receive cashless treatment. The policies cover new illnesses or injuries, including COVID-19.
Without an insurance policy in the US, things become complicated. It is not a surprise that the US has a complex and expensive healthcare system worldwide. So, visitors from the UK must be financially and mentally prepared to spend money from their pockets if they contract the virus or get sick or injured.
Besides offering coverage for coronavirus, travel insurance comes with many benefits. It protects travelers financially during a crisis and provides peace of mind. In addition, some plans cover emergency medical evacuation, repatriation, return to home coverage, trip delay and interruption, lost baggage, personal documents, and more. In a nutshell, a travel medical insurance plan can provide a stress-free vacation to the US.
Visitor Guard® has affordable, comprehensive plans with COVID-19 coverage. Visitors from the UK can contact us for travel insurance for a US trip. We offer expert guidance and make the buying process smooth and simple.
---
---