5 situations when you do not need to buy travel medical insurance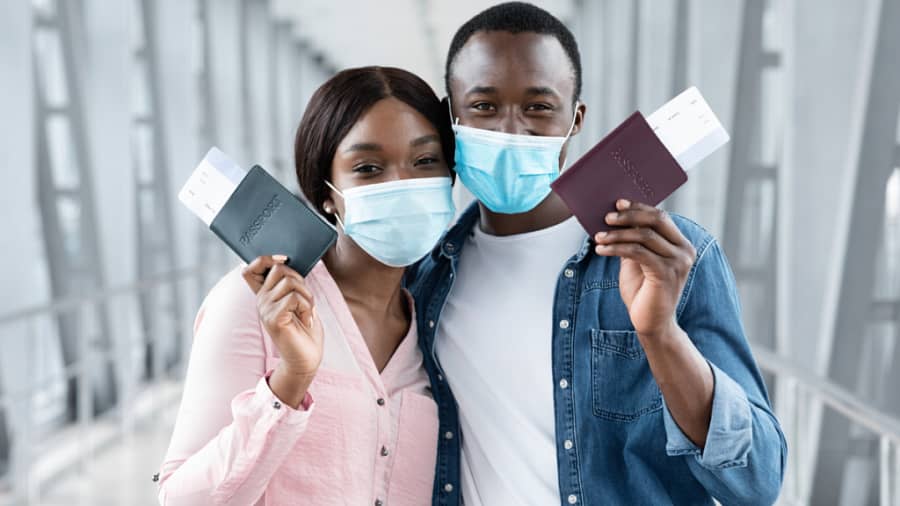 Protecting your trip with a travel medical insurance plan is always considered a smart idea. You can be reimbursed for medical expenses if you fall sick or get injured or require hospitalization or emergency medical evacuation. Some plans can reimburse if your belongings are lost, damaged or stolen. However, a travel insurance plan may not cover you in all situations. It is not necessary to buy a plan or add coverage that you already have every time you plan a trip. Here are some common scenarios where you can say no to travel insurance.
1. Medical tourism
Visitor insurance plans do not cover medical tourism. Medical tourism refers to international trips that solely focus on receiving medical care. This care and treatment are not covered by any travel medical insurance plans. The treatment, hospitalization, doctor's visit, prescription drugs, laboratory tests, surgeries, and other relevant costs need to be covered from your own pocket. Many opt for medical tourism because the level of care available abroad is better than in their home country. Your insurance plan can cover new illnesses, injuries, and accidents that arise after the policy's effective date. These medical treatment costs can be covered by your plan. 
2. Domestic trips
Travel medical insurance coverage is typically designed for international travel while travelling outside the home country. If you are a US national and taking a vacation inside the US, not all travel medical insurance plans will help you. You can utilize your domestic health insurance plan during domestic trips. Many US residents and citizens buy travel insurance, i.e., trip cancellation insurance. It protects non-refundable or prepaid trip costs if you cancel the trip for a covered reason. Plus, you can receive benefits like travel delays, lost baggage, trip interruption, trip cancellation, and medical care.
3. Covered trips
You may enjoy some travel insurance benefits through a credit card or from an airline if you have added flight insurance. If the coverage suffices your needs, you do not have to buy an extra policy to get you covered during your brief stay abroad. However, some plans may offer lower-limits coverage and exclude some situations like COVID-19 coverage or acute onset of pre-existing conditions. Coverage from airlines typically includes trip interruption, trip delay, travel medical, emergency evacuation, 24/7 assistance, and more. Some credit card insurance can give you better coverage, but it can be significantly lower than many comprehensive insurance policies. 
4. Cheap vacation
If you are planning a quick getaway with your friends and it does not involve much traveling expenses, you can leave out buying travel medical insurance. If the trip involves a long drive, short hikes, fishing, sailing or simply resting in a cabin far away from the city during the weekends, you can choose not to invest in a health insurance plan if you are willing to risk your health. You can opt for trip cancellation insurance or flight insurance, or car rental insurance if flights or cars are involved.
5. Extended coverage
Travel medical insurance or visitor insurance are designed for short-term trips between 5 days to a year or more, depending on the plan you buy. In case you are planning a permanent shift abroad or working for an extended period, or retiring outside your home country, you must look for other health insurance coverage options that can meet your future requirements. Some plans can be annually renewable, which is suitable for individuals planning to live abroad.
Conclusion
Buying a travel medical insurance plan is a smart move if you are on an international vacation. For instance, if you are traveling to the US for work, leisure, business, or educational purposes, you must buy a plan that can keep you safe. Unfortunately, your home country insurance policy is not going to cover you abroad or may cover you very less, which is why buying a visitor insurance plan becomes essential.
Buying a policy also makes sense if your trip includes several destinations, including mixed plans, adventure activities, or going to a remote location. In such cases, you may need emergency medical care. You may have to cut your trip short and return to your home country. Travel medical insurance plans can provide you with this coverage or reimburse you the medical and trip costs.
Whether to buy an insurance policy or not depends on your specific circumstances. The kind of trip you are taking is also a crucial factor in deciding what kind of insurance plan do you need to buy. The above scenarios mentioned may not need you to buy a travel medical insurance policy. But if you do not wish to take any health risks and are willing to make some extra investment, it is a wise decision to choose a robust plan.
To buy a plan, call us!
---
---