Traveling to the US from Mexico: Everything you need to know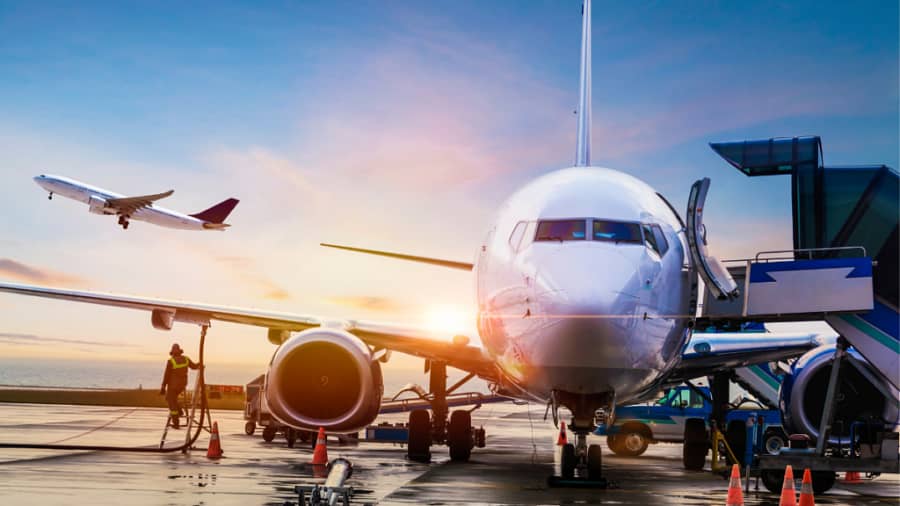 The US is one of the hottest destinations for tourism, and why not! The country has several historical monuments, picturesque landscapes, and exciting trails, and offers numerous adventure activities. Among all the international travelers, the US sees a lot of Mexican tourists coming to the land to spend holidays. If you are from Mexico and planning to travel to the US, here are a few things that you need to know.
1. Entry requirements
Since January 22, 2022, DHS has required non-US individuals planning to enter the US via land ports of entry and ferry terminals at the US-Mexico and US-Canada borders must be fully vaccinated and provide proof of vaccination upon request.  On April 21, 2022, DHS announced that it would extend these requirements. These requirements apply to non-US individuals who are traveling for essential or non-essential reasons. These requirements do not apply to US citizens, residents, and LPR (Lawful Permanent Residents). Effective November 8, 2021, all air travelers coming to the US must show proof of COVID-19 vaccination, though there are some exceptions.
2. Travel Insurance
Mexican people coming to the US must buy a travel insurance plan that can cover them during their brief stay. The travel insurance plan must cover eligible medical expenses for new illnesses and injuries, COVID-19, hospital stays, doctor's visits, urgent care, prescription drugs, medical evacuation, repatriation, and more. Ensure to buy a plan that offers trip-related benefits, as well as trip interruption, trip cancellation, trip delay, baggage loss, and personal effects.
Without an insurance policy, travelers must bear unexpected medical expenses if occurs. The doctor's fees, hospital charges, and other medical facility bills can account for some thousand dollars, which can make you regret your decision not to buy insurance coverage. Buying travel insurance is not mandatory but is always recommended because mishaps can happen anytime. A policy will keep you mentally and financially prepared during your vacation.
Therefore, contact Visitor Guard® and buy a suitable plan.
3. Documents needed
Mexican citizens traveling temporarily to the US for business or pleasure without a visa and passport must apply to the DOS on Form DS -156, Visitor Visa Application, in order to receive Form DSP-150 and adhere to the DOS regulations. Travelers who are eligible for the BCC (Border Crossing Card) may apply for one at the nearest US Embassy or Consulate in Mexico.
Mexican nationals are required to present a valid passport and visa or a valid passport and BCC when traveling to the US by air and by sea. Mexican diplomats and their family members may enter without a visa or BCC for a stay not exceeding 6 months. The BCC is acceptable as a stand-alone document only for travel from Mexico by land, or by pleasure vessel or ferry.
4. Vaccination status
If you are a non-US citizen who is a non-immigrant (not a US citizen/resident/national, and a lawful permanent resident, or traveling to the US on an immigrant visa), you will need to show proof of being fully vaccinated against COVID-19 before you travel by air to the US from a foreign country. This applies to Mexican nationals, as well. Some categories of non-citizens and non-immigrants are excepted from this requirement.
Who needs COVID-19 vaccine documents to come to the US from Mexico?
Non-citizens and non-LPRs traveling for tourism purposes
Non-citizens and non-LPRs traveling for recreation purposes
Non-citizens and non-LPRs traveling to attend cultural events
Who does not need COVID-19 vaccine documents to come to the US from Mexico?
US citizens and Lawful Permanent Residents (LPRs)
Individuals traveling for medical purposes
Individuals traveling to school
Individuals traveling for work in the US, such as agricultural workers
Individuals engaged in lawful cross-border trade, such as truck drivers
Members of the US Armed Forces
What are the valid COVID-19 documents?
Vaccination certificate with a QR code or a digital version of the certificate
Printout of vaccination record or certificate issued by an authorized vaccine provider
Digital photos of a vaccination card or record, the downloaded vaccine record from an official source, or a mobile phone application without a QR code.
If you are not fully vaccinated against COVID-19, you will not be allowed to board a flight to the US, unless you meet the criteria for an exception under the Proclamation and CDC's Amended Order. A booster dose is not needed to meet this requirement. If you are a non-citizen and non-immigrant and are fully vaccinated, make sure your vaccine and proof of vaccination are acceptable to board a flight to the US. 
5. Form I-94 Arrival and Departure Record
Form I-94 is the DHS arrival/departure record issued to foreigners coming to the US or adjusting their status while their stay in the US or extending their stay. A CBP (Customs and Border Protection) officer attaches the I-94 to the non-immigrant visitor's passport upon entry.
Mexican citizens who already have a visa and are planning to travel to the US beyond the border area for longer than 30 days, must obtain an I-94 permit at the port-of-entry from a Customs and Border Protection officer. The fee for an I-94 permit is US$6. The permit may be issued for a maximum term of 6 months and for multiple trips to the US.
6. Visa application
All Mexican citizens planning to enter the US must obtain a visa before arriving at the border. In addition to a tourist visa, there are several other visas that are available depending upon the type of activity you will be doing in the US. You will need form DS-160, a photo, a visa application fee, and an interview to apply for a visa. The current non-refundable application fee for non-immigrant visa services is $160. Visas are issued at US consulates or the embassy in Mexico City.
7. Global entry for Mexican nationals
Global Entry is a US Customs and Border Protection program that permits clearance for pre-approved, low-risk travelers upon arrival in the US. Mexican Nationals are eligible to apply for Global Entry. They can submit applications for Global Entry via the Trusted Traveler Programs (TTP) website. The non-refundable application fee for a five-year Global Entry membership is $100 and applications must be made online. All Mexican Global Entry members must have a valid passport and visa. Global Entry members who are not US citizens or lawful permanent residents must maintain updated visa information with CBP.
8. COVID-19 guidelines
Get up to date with your COVID-19 vaccines before you travel and consider getting tested before travel. Follow CDC's recommendations for wearing masks during travel as well as in public transportation settings. Get tested after travel if your travel involves situations with a greater risk of exposure such as being in crowded places while not wearing a high-quality mask or respirator. If you have tested positive or are showing symptoms of COVID-19, isolate yourself immediately.
These are a few guidelines for Mexican nationals coming to the US. Amid all the requirements, buying a travel insurance policy is necessary so that you can have a fun and relaxing holiday. For any queries and questions regarding insurance policies, contact us.
---
---