New Health Insurance Requirement For Immigrant Visas – Trump Order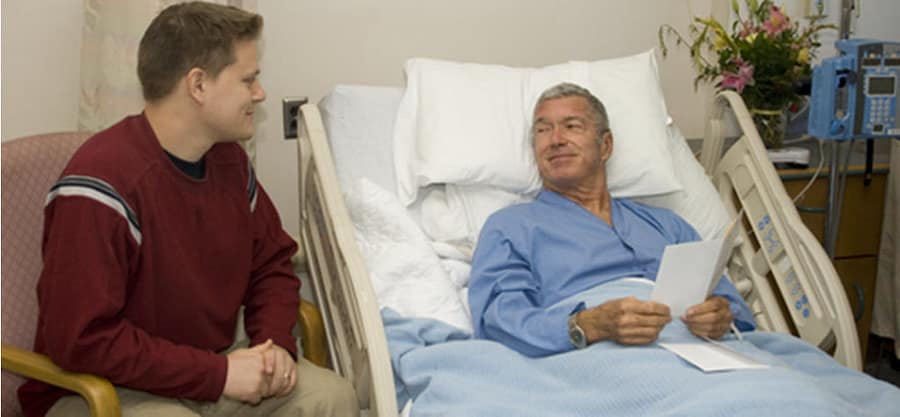 The US government under President Donald Trump has increasingly recognized the financial burden on the country's healthcare system stemming from people who lack medical insurance. The government has cited data that this burden has exceeded $35 billion per year over the last 10 years.
It has also pointed out data that shows that the chances of a legal immigrant to the US lacking in health insurance are three times higher than those of a United States citizen. The government is now taking firm steps to ensure that immigrants to the US do not further burden the country's healthcare system with higher costs since America is trillions in debt.
On October 4th, 2019, President Donald Trump issued a "Presidential Proclamation on the Suspension of Entry of Immigrants Who Will Financially Burden the United States Healthcare System." This Presidential Order empowers the government to stop the entry of immigrants who either do not carry health insurance or do not have the ability to pay for their medical costs while visiting the US.
1. Is Health Insurance required for New Immigrants?
The short answer is Yes! Section One of the recent Presidential Order in the US imposes limitation and suspension on the entry of immigrants as follows:
The entry as immigrants of aliens into the United States will be suspended and limited if there is cause to believe that they will financially burden the American healthcare system. It will be considered that an alien/immigrant financially burdens the system unless they are covered by health insurance as described in the Presidential Order.
This suspension will apply within 30 days of the entry of the immigrant into the country, or unless he or she possesses the financial resources to bear their foreseeable medical costs out of pocket. The Presidential Proclamation comes into force from November 3rd, 2019.
Exceptions
These conditions will not apply to an alien who holds a valid immigrant visa issues prior to the effective date of this Presidential Proclamation. A few other exceptions have also been listed in the Order.
2. What kind of health insurance is required for Immigrant Visas?
The Presidential Order lists the types of plans or programs that are included as part of "approved health insurance" as specified in the Order. These include:
An employer-sponsored plan, including a retiree plan, association health plan, and coverage provided by the Consolidated Omnibus Budget Reconciliation Act of 1985.
An unsubsidized health plan offered in the individual market within a State.
A short-term limited duration health policy effective for a minimum of 364 days — or until the beginning of planned, extended travel outside the United States.
A catastrophic plan.
A family member's plan.
A medical plan under chapter 55 of title 10, United States Code, including coverage under the TRICARE program.
A visitor health insurance plan that provides adequate coverage for medical care for a minimum of 364 days — or until the beginning of planned, extended travel outside the United States.
A medical plan under the Medicare program.
Any other health plan that provides adequate coverage for medical care as determined by the Secretary of Health and Human Services or his designee.
The Order clarifies that "approved health insurance" for the immigrant individuals above the age of 18 does not include coverage provided under the Medicaid program. This means the health insurance policy should be separate from or in addition to Medicaid.
3. Do Green Card Holders require health insurance?
For Green Card Holders who permanently live in the US
Under the ACA (Affordable Care Act or "Obamacare"), if you are a green card holder residing permanently in the United States, you are required to have some form of health insurance. In case you missed the enrollment period for health insurance (domestic), you may buy as a supplement a short-term medical insurance plan until you become eligible to enroll.
For Green Card Holders who travel frequently to the US from their home country
If you are often traveling between the US and your home country as a green card holder, you will have to buy a Visitors Insurance Plan that meets the specified criteria for this situation. If you spend over 330 days in a year outside the US, the regular ACA requirements may not apply in your case.
For New Immigrants who have just received their green card
In this scenario, you may choose short-term health insurance or new immigrant insurance to obtain temporary medical coverage while you settle down in the country and await your eligibility for domestic medical insurance.
It is important to remember that whether you are living permanently in the US as a green card holder or traveling frequently to the US from your home country, or are a new immigrant with a recently obtained green card, having adequate healthcare protection should be a priority to safeguard your well-being as well as your finances.
4. Can Immigrant Visa holders be denied entry to USA because of health insurance?
The short answer is Yes! Section Three of the Presidential Proclamation of October 4th, 2019 deals with the implementation and enforcement of the Order. It says that subject to this proclamation, an alien is required to establish that they meet the health insurance requirements to the consular officer's satisfaction.
Only when the consular officer is satisfied, they will issue an immigrant visa. Pursuant to this Presidential Order, the Secretary of State is establishing standards and procedures to ensure that those who fail to meet the health insurance requirements are denied the immigrant visa or denied entry to the United States.
The Order further states that any alien/immigrant that circumvents this application to make an illegal entry will become a priority for removal by Homeland Security.
5. What kind of Immigrant Visas are subject to health insurance requirement?
According to the US Presidential Order, the following types of immigrant visas are now subject to health insurance requirement:
Immediate Relative and Family-Sponsored
Spouse of a US Citizen
Spouse of a US Citizen awaiting approval of an I-130 immigrant petition
Fiance/Fiancee to marry US Citizen and live in the US
Intercountry Adoption of Orphan Children by US Citizens
Certain Family Members of US Citizens
Certain Family Members of Lawful Permanent Residents
Employer-Sponsored – Employment
Priority workers
Professionals Holding Advanced Degrees and Persons of Exceptional Ability
Professionals and Other Workers
Employment Creation/Investors
Certain Special Immigrants
Religious Workers
Iraqi and Afghan Translators/Interpreters
Iraqis Who Worked for/on Behalf of the US Government
Afghans Who Worked for/on Behalf of the US Government
Other Immigrants
Diversity Immigrant Visa
Returning Resident
6. What is the difference between Immigrant Visas and Green Card (permanent resident card)?
An immigrant visa may be issued to an alien who intends to live in the US permanently. They will have to obtain this visa prior to their arrival in the US. Once the individual enters the US on this visa, they will receive a Conditional or Permanent Resident Status. A Green Card (permanent resident card) will be issued after their admission, and it will be mailed to their US address.
A Green Card (I-551) is proof that you are a lawful and permanent resident of the United States. You may also use this card as a valid ID proof that you are eligible to live and work in the US.
7. Buying Visitor Health Insurance for Immigrant Visas
Anyone who is going to live permanently in the US and has arrived in the country as an immigrant is eligible to buy a US immigrant insurance plan. Depending on your immigrant visa status, you may purchase H4 medical visa insurance, H1B visa health insurance, and US Green Card Holders health insurance plans.
Insurance providers will offer you comprehensive coverage for the short term or long term under these plans until you become eligible for domestic medical insurance. As an immigrant, you also have a choice to buy a suitable visitor health insurance plan before you leave your home country.
Make sure you choose a reliable insurance provider who informs you accurately about the benefits, inclusions, and exclusions and simplifies the purchase process for you to save time and money and buy the right amount of coverage for your healthcare needs.
If you are new immigrant who just received your Green Card
If you received your immigrant visa or green card recently, and you will be arriving soon in the US, you should consider a good health plan. These plans will ensure that you have adequate temporary medical coverage until you are properly settled down in the United States.
If you are in the process of receiving your Green Card
If you are on a visitor's visa in the US and your family or children have applied for a green card (family sponsored), you will be treated as a visitor until the processing of your green card is complete.
During the intervening period, you are eligible to buy visitors' health insurance coverage such as Patriot Travel Medical Insurance. Following the approval of your green card, you can move to a new plan that offers health coverage for green cardholders.
Is it necessary for a new US immigrant to purchase health insurance?
According to President Trump's Order issued on October 4th, 2019, new US immigrants are required to show proof of approved health insurance while they apply for an immigrant visa. The visa can be denied if an applicant fails to present the required proof.
8. Are Obamacare subsidies available for new immigrants?
Yes. ACA premium subsidies, also known as premium tax credits, are available to US residents who are lawfully present, which includes most categories of new immigrants.
These Obamacare subsidies are available to new immigrants whose income is below the poverty level. However, these subsidies are not applicable to immigrants who have already been living in the US for over 5 years.
9. Are Immigrant Visa Holders eligible for Medicaid?
To be eligible for Medicaid, individuals must meet certain financial and non-financial eligibility criteria. For Medicaid eligibility, you generally must be residents of the state in which they are receiving Medicaid. You also must be either citizen of the United States or certain qualified non-citizens. Recent immigrant visa holders might not be eligible for Medicaid immediately on arrival in the US.
10. Is health insurance mandatory for non-Immigrant B1, B2 visas?
When you visit the US on a B1/B2 visa as a tourist, you are not obligated by law to buy health insurance. However, even though visitor health insurance is not mandatory for B1/B2 visa holders, it is always a good idea for travelers to the US to purchase health coverage.
Domestic medical insurance policies typically do not cover international medical expenses. Healthcare costs in the US can be extremely high, and travelers are usually at a higher risk of accidents, injuries and illnesses, which make its prudent to buy visitors insurance.
Healthcare.gov says that the average cost of a hospital stay in the US for just 3 days is around $30,000. Therefore, when faced with a medical emergency in the US while traveling on a B1/B2 visa, you can protect yourself with quality medical care and financial assistance for covered injuries and illnesses.
11. Is health insurance mandatory for non-immigrant J1/J2 and F1/F2 visas?
When you visit the US on an J visa, you are mandated to have a certain amount of J visa insurance as specified by the State Department. Domestic medical insurance policies typically do not cover individuals on this type of visa. Make sure that the J1 visa medical insurance plan you purchase meets the updated J1 visa health insurance requirements.
As an international student in the US on a F1/F2 visa most US universities require (or strongly advise) international students to have comprehensive medical insurance. Medical expenses in the US can be very high, even for small and unexpected injuries or illnesses. In an emergency situation, International student health insurance helps avoid a financial crisis. Without coverage, medical treatment can be very costly. Plans purchased outside the University offer the same coverage at a much lower cost.
Patriot Travel Medical Insurance
Patriot Travel Medical Insurance is an excellent short-term travel health plan for individuals and families. It will provide you temporary medical coverage while you are traveling on pleasure or business outside your home country.
You will have a choice between two plans – Patriot America for traveling from your home country to the US, and Patriot International for traveling to any other country except the US.
You can buy coverage according to your risk protection needs, with coverage options ranging from $50,000 to $1 million and deductible options from $0 to $2,500. The policy is renewable up to 24 months. It gives you the freedom to choose a doctor or hospital as per your discretion, and you will also have pharmacy discount savings on the purchase of medications.
Patriot Travel Medical Insurance plans are ideally suited for college students planning to study abroad, foreign nannies, international vacationers, families sponsoring exchange students, relatives visiting from abroad, individuals or group missionaries, and recently arrived immigrants, among others.
When you purchase a plan from Patriot, you will have access to multi-lingual, international customer centers, and professionally trained and experienced claims administrators, as well as 24-hour access to compassionate and efficient coordinators of emergency healthcare services and international treatment.
Patriot plans will also give you access to over 17,000 providers through its international network when you need treatment outside the US. You could even cut down your out-of-pocket expenses when you need treatment in the United States by locating providers through Patriot's network.
---
---