Is health insurance mandatory for international students in the US?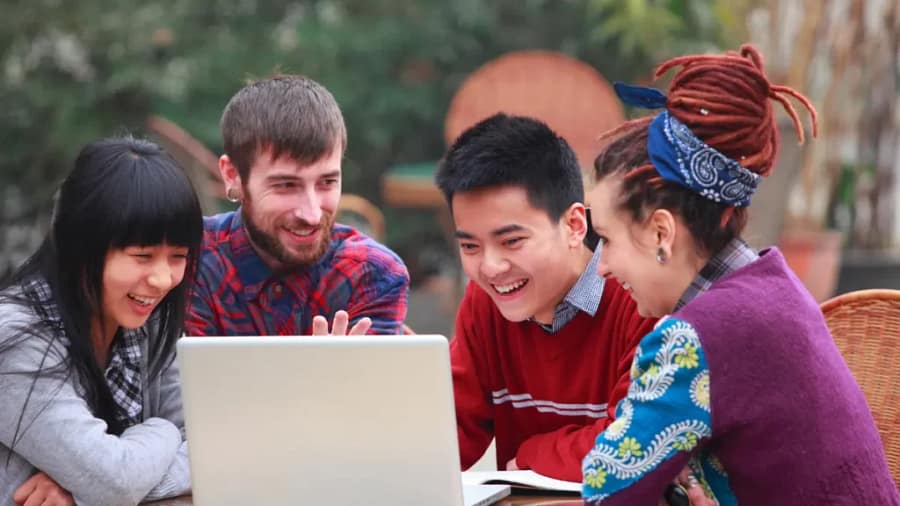 If you are looking for top eminent institutions, the US is the place for you! From reputable universities to renowned schools, the country welcomes international students from all over the world to pursue their education and fulfill their academic dreams. Students can also receive training, improve their skills, and gain work experience in their respective academic fields after graduation. However, they face one of the main challenges during their stay: medical expenses.
Unforeseen medical emergencies can wipe out your bank balance and force you to return to your home country before the end of the training program. Health insurance can save your finances during a medical crisis and does not let you crush your dreams of studying and living abroad. Unfortunately, a minor health checkup can make you lose hundreds of dollars because of the high medical expenditure in the US.
How does health insurance help?
An international student cannot afford to fall sick or get injured if there is no insurance coverage. Students must bear all the expenses when visiting a clinic or entering the emergency unit. A medical insurance plan allows students to receive cashless treatment for minor to major medical events if the chosen plan covers these events.
Typically, an international student health insurance policy covers inpatient and outpatient medical expenses, hospital stays, surgeries, emergency vision and dental, COVID-19 treatment, acute onset of pre-existing conditions, maternity, mental disorders, wellness and preventive care, doctor's visits, urgent care, lab and diagnostics, prescriptions and drugs, emergency medical evacuation, accidental death and dismemberment, repatriation, and more. There are additional benefits as well, which you can buy by paying an extra premium.
Who needs international student insurance in the US?
International students come to the US on three visa categories- J1, F1, and M1 visas. Students on J1 visas are exchange students who have come to participate in cultural exchange programs. Students on F1 visas come to the US to pursue a degree or certificate through the course, and students on M1 visas come for vocational training.
Every visa category of international students requires health insurance to sustain in the US. Their visa plays a significant role in choosing a plan because the rules differ for each visa. For instance, if you are on a J1 visa, you must abide by the rules the US State Department has laid down.
There are specific insurance requirements that you need to follow:
$ 100,000 medical benefits per accident or illness.
$ 25,000 for repatriation of remains.
$ 50,000 for medical evacuation to the home country.
$ 500 maximum deductible allowed per illness or injury.
Plan to be underwritten by an insurance corporation with an A.M. Best rating of "A-" or above, an Insurance Solvency International Ltd. (ISI) rating of "A-I" or above, or a Standard and Poor's Claims Paying Ability rating of "A-" or above, or a Weiss Research Inc. rating of B+ or above. '
Know about J1 Visa Insurance Requirements
Failing to maintain this can revoke your visa and terminate the program you have enrolled in.
On the contrary, if you are on an F1 or M1 visa, you do not have to adhere to any State's law. However, you must be concerned about your school's insurance requirements. In most cases, your institution will have a pre-determined coverage you must meet before enrolling for the classes or semesters. If you fail to do so, you may not be allowed to enter the program, but this will not affect your visa status.
How to get an international health insurance plan?
Foreign students can opt for a school, college, or university-sponsored insurance programs. Moreover, they can choose individual or group programs during their stay. The J visa students/scholars can choose to buy a J visa insurance plan from a private US insurance company if the sponsor organization allows it.
Students on an F1 visa can get insurance from a mandatory school-sponsored group program with no option to waive coverage or a school-sponsored program with the opportunity to waive or choose coverage from outside school as there is no school-sponsored program. Students on an M1 visa are not required by the rules of the visa to be covered by an insurance policy; however, many schools require you to have an insurance policy
Visitor Guard® offers various student health insurance policies specially created to meet visa requirements, including insurance for OPT (Optional Practical Training) students. Patriot America, Atlas America, Student Secure, Study USA, Patriot Exchange, Student Health Advantage, and Diplomat Long Term are some of the popular plans for students. Visit our site, compare the plans, and choose one per your insurance requirements. 
Conclusion
Buying a health insurance policy for an international student in the US is as important as attending classes and getting good scores to graduate. Without an insurance policy, it becomes challenging for a student to survive and maintain an expensive lifestyle. Now that you know the importance of a medical insurance plan, buy one and have a safe academic life in the US.
---
---