How to Prepare the Essential Travel to the USA During COVID-19?
The U.S. is not completely shut down, but only those who are traveling for essential purposes will be granted entry. For the parents of some US citizens, who are from abroad, these restrictions may complicate certain activities. They might need to come to the USA for essential reasons but they have to adhere to certain rules (ie. mandatory quarantines).
They'll also have to consider the implications a visit to the USA may have during the pandemic in terms of their health and safety. This post will take a look at what essential travel to the USA will entail during COVID, and what parents should look into when it comes to buying insurance.
Defining the Essential Traveler
The term "essential" has been thrown around quite extensively over the last few months. COVID-19 brought the concept of "essential" and "non-essential" workers, and the pandemic even redefined the meaning of these terms. In terms of travel, "essential" may seem self-explanatory, but there are few intricacies that need some explanation. The US embassy has defined who qualifies as an essential traveler.
US Embassy's Definition of Essential Travelers
Citizens and lawful permanent residents returning to the United States.
Individuals traveling for medical purposes (e.g., to receive medical treatment in the United States).
Individuals traveling to attend educational institutions.
Individuals traveling to work in the United States (e.g., individuals working in the agriculture industry who must travel between the United States and Canada or Mexico in furtherance of such work).
Individuals traveling for emergency response and public health purposes (e.g., government officials or emergency responders entering the United States to support federal, state, local, tribal, or territorial government efforts to respond to COVID-19 or other emergencies).
Individuals engaged in lawful cross-border trade (e.g., truck drivers supporting the movement of cargo between the United States and Canada and Mexico).
Individuals engaged in official government travel or diplomatic travel.
Individuals engaged in military-related travel or operations.
Essential Prep Tips for US Travel During COVID-19
With that said, preparing for a trip to the US amidst COVID-19 doesn't have to be overly complicated. It actually is quite simple if you follow some of the basics below.
Know the COVID-19 Case Load for the State You Will Visit
The first step is to look at the severity of COVID-19 spread in the state(s) you plan to visit. This means looking at a few things. First off, check out the obvious – the number of cases, deaths, and the overall rate of transmission.
You will likely see a trend pattern (or "curve" as it has been referred to) – the numbers will either be trending upward, downward, or steady. It's advisable to limit the extent of your travel in states where the rate of transmission is rapidly rising. Also, be sure to check the travel requirements for travelers in the state you plan to visit.
Among these requirements are things such as:
Mandatory quarantines
Face coverings in public venues
Health screenings (ie. temperature checks, testing)
All of these procedures will have an impact on the duration of your stay and the extent at which you can move around. That's why it is essential to check these requirements beforehand. Fortunately, it's easy to find this information without too much searching. For COVID-19 transmission numbers by state, visit the CDC surveillance site. For COVID-19 travel requirements by state, visit this page for an interactive map breakdown.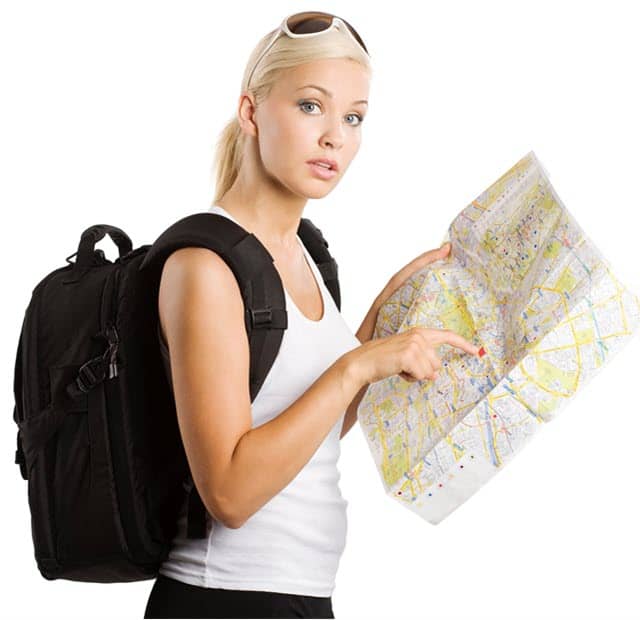 Familiarize Yourself With Travel Safety Measures
Despite the still-heavy restrictions of travel to the US, air travel is still possible. With that said, there will be "enhanced measures" you will have to comply with if you want to fly into the country. Failure to comply with these measures can mean a denial of entry or you may not be permitted to board a flight, so it's wise to prepare ahead of time. These measures may vary from flight to flight, but many of the requirements have been consistent. They include:
Temperature checks at boarding sites
Mandatory face coverings
Obtaining a medical certificate
To prepare for these safety measures, make sure to visit the website of the airline you will fly on. This also applies to those who are planning to travel by bus and train.
Practice Basic Preventative Measures
Don't forget (or neglect) the basics. There are some precautionary measures that everyone, worldwide, should follow regardless of whether they're going to travel or not. Of course, these measures matter more now and in areas (such as the US) where the virus is rampant.
Wear a mask or face covering (where it is deemed necessary)
Limit contact with frequently touched surfaces
Practice social distancing with individuals who are not members of your household or close social circle
Bring hand sanitizer (that's at least 60% alcohol) with you
Practice frequent hand washing especially after touching surfaces in public
Avoid close contact with people who are sick
Just following these basic measures while traveling abroad can greatly reduce your risk of getting sick.
Travel Insurance for those Coming to the US
Our last tidbit of advice for those visiting the US during COVID-19 is to purchase travel insurance. We recommend travel insurance regardless of global events, but it matters even more now during the pandemic. There are two reasons for this. First, getting COVID-19 is a possibility for everyone and that could bring about medical costs. Second, COVID restrictions could put a strain on individuals who need medical care during a visit to the US, not to mention, the medical costs.
With that said, we recommend travelers look into the following two types of insurance.
Visitors Insurance for COVID-19:
At present, Safe Travel USA Comprehensive along with a few more plans offer coverage in the event of a COVID infection. The plans can cover charges associated with treating, diagnosing, and even evacuating patients to the nearest qualified medical facility.
Visitor Insurance for Acute Onset/Pre-Existing Conditions:
If you have a chronic condition, it is our advice that you purchase this form of insurance because it can cover medical costs in the event of a flare-up. This is even more vital now during COVID since there may be medical shortages due to the existing strain on current medical infrastructure
Traveling to the US With COVID in Mind
Travel to the U.S., at present, undoubtedly carries an increased level of risk. Considering that the country has the highest caseload in the world (at the time of this writing), it's vital that essential travelers take all necessary precautions. Make sure to follow all of the safety guidelines issued by the authorities of the state you plan to visit as well as the advisories issued by your own government. By doing so, you will increase your level of safety while visiting the USA
---
---