US to Ease Travel Restrictions for fully Vaccinated Travelers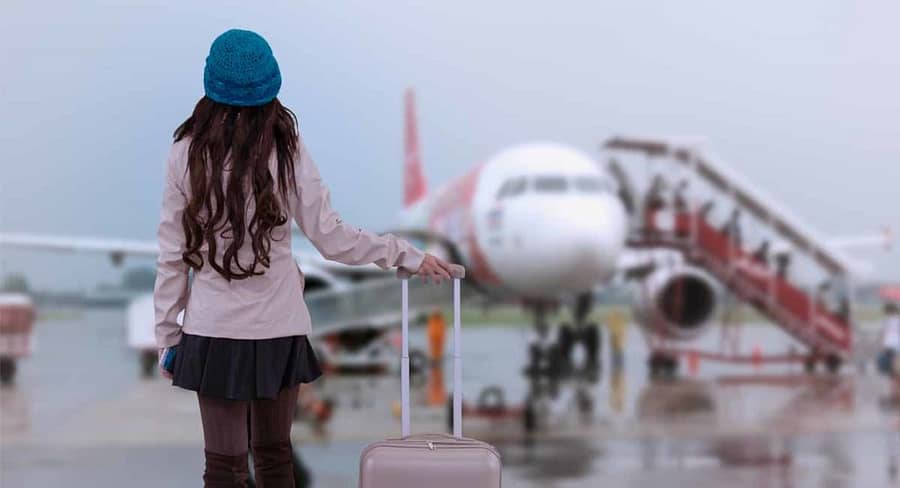 US to ease travel restrictions for fully vaccinated travelers
The US will relax air travel restrictions for international travelers who are fully vaccinated against the novel virus in November. On Monday, the White House has agreed to ease restrictions and resume air travel from 33 countries, including India, Brazil, China, the UK, and most of Europe.
According to the White House official, a group of experts is in the discussion and will reach to a mutual agreement. The working group is expected to have US representatives from the Department of the State, Homeland Security, Center for Disease Control and Prevention, and Health and Human Services.
National Security Advisor Jake Sullivan said, "We heard very clearly the desire of our friends in Europe and the UK to be able to reopen travel across the Atlantic Ocean, and we want to see that happen."
On Tuesday, the US State Department declared that it had moved 58 countries and territories from 'do not travel' list (Level Four) to Level Three, i.e. 'the reconsider travel' list. Simultaneously, the department eased its travel warning for different holiday destinations like, Spain, Greece, France and Italy.
In addition to this, chief executives of six airlines contacted UK Prime Minister Boris Johnson and US President Joe Biden to come to a mutual agreement and remove flight restrictions owing to COVID-19 between the two nations.
According to Jeff Zients, White House Coronavirus Response Coordinator, the non-US citizens need to show vaccination proof and carry negative reports of PCR tests performed within 72 hours of departure. They also need to carry travel healthcare coverage that covers COVID-19 and related medical costs.
Initially, President Donald Trump imposed air travel restrictions on non-residents of the US from China in January 2020 and extended the restrictions to many countries, without clearing for how long and when to lift them.
However, as per new reports, situations will change and take effect from early November. Though a precise date is not declared, there're many policies yet to be decided.
After the Trump administration had issued the rules in 2020, President Joe Biden upheld those after coming into authority. The latter's administration has tightened rules for unvaccinated US residents crossing the border. They will be asked to test before departure and again after returning.
The UK and Europe have already lifted bans for the US and other travelers since people have started getting vaccinated. However, Biden hadn't reciprocated.
Throughout the pandemic, the United States had allowed travelers to fly in from more than 150 nations. Critics criticized the policy because the restricted list did not have countries with high coronavirus rates but had those countries where the outbreak was under control.
Zients stated, "In the coming weeks, the Centers for Disease Control and Prevention will be issuing a contact tracing order requiring airlines to collect current information for each US-bound traveler, including their phone number and email address." CDC will also ask airlines to collect and give passenger information to help contract tracing.
On Monday, the US has extended its pandemic-related limitations with Mexico and Canada, prohibiting non-essential travel throughout October. It is not clear if it would apply vaccine rules to these lands or not.
Monday's decision means that vaccine requirements are applicable to every international citizen entering the US. Unvaccinated Americans flying from abroad will face stricter rules, including showing proof of negative tests before and after arrival.
The Senior VP of Moody's Investors Service, Jonathan Root said, "Leisure bookings for the holidays from inbound tourist visits and non-US citizens visiting friends and relatives will accelerate in upcoming weeks."
There will be a few exemptions, like children are not eligible for vaccination, but everyone has to wait till the release of the full policy.
---
---