Visitor Guard® Addresses Concerns Regarding Travel Protection During Coronavirus Outbreak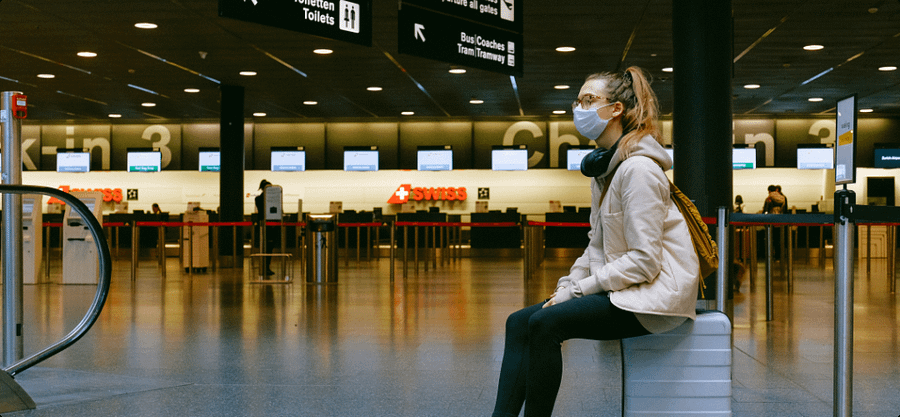 GLEN ALLEN, VA (January 31, 2020) – Visitor Guard®, a visitor health insurance company, is issuing recommendations for travelers searching for health and trip insurance who may have concerns about travel during the coronavirus outbreak.
Coronavirus is impacting travel globally. Officials worldwide are warning visitors to avoid unnecessary travel to China, airport screenings are rising, and airlines are suspending flights.
"Travelers should limit contact with animals, crowds, and people with cold symptoms, be mindful of all public health advisories in their area of travel," said Pallavi Sadekar, Client Services Executive at Visitor Guard®. "Travelers should also safeguard themselves with a visitor's insurance plan that covers health expenses like prescriptions and office visits during travel as well as trip investments like flights."
About the Coronavirus Outbreak
The recent outbreak of a viral respiratory illness, first identified in Wuhan, Hubei Province of China continues to spread. The outbreak now impacts many regions within China. It is caused by a deadly coronavirus (2019-nCoV). A number of confirmed cases are also being reported outside of China, and many more are expected in the days and weeks to come.
The World Health Organization (WHO) declared coronavirus a global health emergency. Health authorities in China along with the WHO have confirmed that human-to-human transmission of the virus is taking place. It is, however, unclear how this virus is getting transmitted between people. The information available as of now indicates that elderly individuals and people with a relatively weak immune system or those suffering from an underlying medical condition could be at higher risk of serious illness.
Travelers who get sick while visiting China are likely to get only limited access to promote and effective medical care. Therefore, it is recommended that international visitors should try to avoid all non-essential trips to China at this time.
Chinese healthcare officials in some cities are taking extraordinary steps to reduce further spreading of the virus. Considering the inherent risks to health and safety, people from other countries should consider putting off their travel plans for China, while certainly avoiding travel to Hubei province at the moment.
Travel Conditions
US state officials are issuing warnings to American citizens to avoid unnecessary travel to China. With the growing risk of spreading coronavirus, many international airlines and cruise lines are responding to government warnings and travel restrictions.
Visitors who choose to travel to China at this time should be prepared for the possibility that the government in China could restrict their movements without advance notice, according to the US State Department.
Airlines Suspending Flights and Waiving Change-Fee
Many international airlines are offering flexibility in travel plans for China for passengers, even as they cancel or suspend flights to the country. Delta Air Lines announced that it would waive change fees for any passengers who travel to or via Shanghai or Beijing who have made a one-time change to another flight. Air travelers may also cancel their ticket and use their ticket value to buy a ticket in the future (up to one year).
British Airways has announced that it is suspending flights to and from Beijing and Shanghai for the present time until the situation gets reassessed. Air Canada has halted all flights to Shanghai and Beijing from January 30 to February 29. United Airlines has also suspended some flights for the first week of February citing reduced demand from passengers to travel to China. Lufthansa, Cathay Pacific, Air France, and Finnair have all reduced or suspended a number of flights to and from China.
In the US, government officials have begun screening visitors for the deadly coronavirus at airports in several major cities which receive flights from Wuhan. These include New York's JFK Airport, Atlanta, Chicago, Los Angeles, and San Francisco. At the same time, the CDC is expanding its staff strength at 20 American airports to bolster its visitor screening efforts.
About the Coronavirus Outbreak
The initial cases of the coronavirus outbreak were linked to the Huanan Seafood Market in Wuhan. At the moment, this market has been shut down for disinfection and cleaning. However, the precise source of this killer virus continues to be unknown.
People affected with the virus report symptoms, such as fever, cough, and problems with breathing. Although mild as well as severe symptoms have been reported, many different characteristics of this virus are still unknown.
Apart from the US and Canada, various other countries have also started screening visitors who arrive from Wuhan and other regions of China. Travelers going back to their home country should be alert to any messages and instructions that may be released at airports. Visitors could be asked about their travel history as well as questions related to their health.
Public health agencies in various countries are now actively reviewing the situation and engaging with the WHO or other global partners to obtain more information about the virus. The situation is changing with each passing day as of now. It is best for travelers to follow travel safety bulletins and recommendations and stay updated because the updates may change fast during the period of their travel as new data becomes available.
What is Coronavirus?
Coronavirus is an extensive family of viruses that are known to cause respiratory illness. A few types of coronaviruses may only cause mild illness, such as common cold, but some other coronaviruses could lead to serious illness, such as Middle East Respiratory Syndrome Coronavirus (MERS-CoV) and Severe Acute Respiratory Syndrome Coronavirus (SARS-CoV).
Some of the coronaviruses can easily spread among human beings, while others do not. No treatment is available as of now for the illnesses caused by these viruses. People affected by the common types of coronavirus illnesses are expected to recover on their own.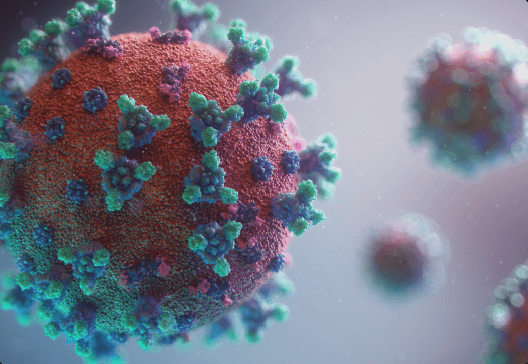 Recommendations for Air Travelers
If you have plans to travel to China, take adequate precautions against all types of respiratory or other illnesses during travel. If you fall sick, you should seek prompt medical attention. Importantly, you should purchase sufficient travel insurance that provides you financial protection in case you suffer from an illness during your travel.
Tips for China Travel
Avoid visiting high-risk areas such as live animal markets, farms, and areas where animals are slaughtered.
Avoid any contact with birds and animals (alive or dead).
Avoid touching surfaces that could be contaminated with animal secretions or droppings.
Avoid consuming undercooked or raw animal products.
Avoid staying in crowds or crowded zones.
Avoid all types of contact with sick people, particularly if they have cough, fever, or breathing problems.
Stay alert to the local conditions and follow public health advisories.
Tips for Your Health Protection
Wash your hands frequently with soap using warm water for at least 25 seconds.
Use hand sanitizers only when soap and water are not accessible. Carry soap and sanitizers with you when you travel.
When you sneeze, cover your mouth and nose using a hand or arm to prevent the spread of germs.
Dispose of tissues as soon as possible after using and wash your hands.
Monitor Your Health
If you fall ill during your travel or upon your return from China, do not contact other individuals, and visit a medical professional immediately. Call them beforehand and inform about:
Your symptoms
The regions you have traveled to
Whether you have had any contact with an animal or with a sick person during your travel
If during your flight back home or on your arrival, you feel sick, inform the airport officials or your flight attendant.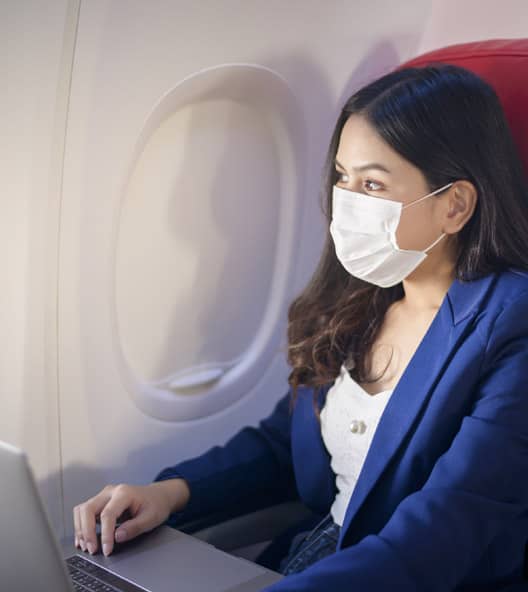 Travel Safe with Adequate Insurance Coverage
Travel insurance covers a broad range of situations in which your trip could take a turn for the unexpected. The health coverage your insurance will provide is perhaps the most important reason for obtaining travel insurance.
A good travel insurance policy will cover medical emergencies which may take place during your trip. It will cover the cost of medical treatment in a foreign country if it is an emergency that cannot be put on hold until you return to your home country.
The travel insurance will also cover unforeseen changes in your travel plans or cancellations for various reasons.
Tips for China Travel
Emergency medical expenses (usually up to very large amounts based on the plan you have chosen)
Cost of hospital stays, outpatient services, and other expenses
Fee of health care professionals
Medical tests and diagnostics
Prescriptions
Emergency dental care
Ambulance services, medical evacuation, and repatriation
Medical appliances
Family and friend hospital visits
24×7 assistance
Plans that VisitorGuard ® Recommends in the Current Situation
At the time, foreigners traveling to the United States can consider Atlas travel medical insurance policy that can cover medical expenses arising out of Coronavirus. Several policies have added exclusions on epidemic infections. VisitorGuard.com's Visitor Health Insurance quote page provides cost and benefit comparisons and also provides online purchase and fulfillment for insurance protection for coronavirus and other unexpected sicknesses and injuries.
This plan is offered to visitors who are traveling outside their home country. The plan offers medical benefits as well as travel benefits for trip interruption because of a covered reason.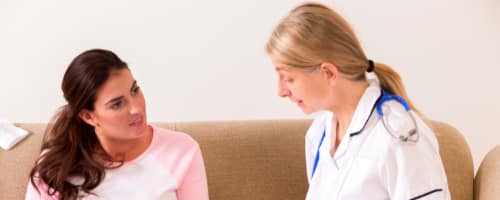 ---
---