8 Easy Tips to Save Money on Visitor Health Insurance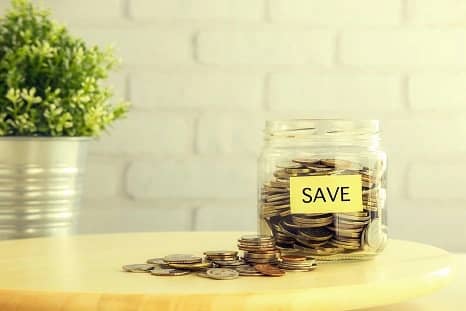 As the cost of medical treatments is skyrocketing, health insurance has become imperative. It is the best way to deal with high medical costs and hospital bills, especially if you visit the US. Though you cannot escape medical expenses, there are a few ways in which you can reduce visitor insurance premiums.
1. Compare the plans.
One of the best ways to reduce your health insurance premiums is to compare various health insurance plans online before buying. Comparisons can help you find the best health insurance plan for yourself at an affordable price without compromising coverage. Insurance providers like us, Visitor Guard® allows individuals to compare two or more plans to decide which coverage to choose.
2. Choose your coverage wisely.
If you want to keep your health insurance premiums low, make sure to choose your coverage wisely. Do not opt for a policy with coverage that is not useful to you as it will only increase your premium. Also, you must choose a plan based on your vacation activities. For instance, a vacation in a relaxing resort in Bali will need different coverage than an adventurous vacation in a ski resort in the Alps. Depending on the location and the types of activities you want to indulge in, you must select a plan that meets your travel requirements.
3. Do not opt for unnecessary upgrades.
Upgrades like Cancel for Any Reason, rental and car collision coverage, additional medical coverage, adventure sports coverage, public liability coverage, and more will cost you extra premiums. For instance, you are likely to need Cancel for Any Reason upgrade if there is a possibility that you might cancel the trip for reasons not covered by your trip cancellation plan. Hence, you need to be sensible while adding upgrades to your plan.
4. Go for group or family plans.
If you need to buy health insurance for a group of friends or the entire family, you can opt for a group health insurance plan instead of buying individual plans for everyone. A group health insurance plan provides coverage to all the members with a slightly lower premium than an individual plan.
The policy benefits provided under the plan are individual for each insured member. However, you can complete one application and pay only a single premium amount. Doing so is more affordable and saves you time on the application process, as you do not have to complete individual applications for each member.
5. Purchase separate insurance plans for elderly parents.
It is wiser to have separate plans for elderly parents. Typically, the options you get for coverage will depend on the age category of the traveler. As you get older, the amount of coverage you get under the policy decreases, but the premium goes higher.
6. Go for long-term policy tenure.
Another great way to keep your health insurance premiums low is to opt for a long-term health insurance policy. Plans with a tenure of 2 years or 3 years are more affordable than annual plans.
Having a long-term policy ensures that you have continuous coverage without the need for frequent renewals or reevaluations. This can provide peace of mind, knowing that you have consistent protection in place for an extended period, regardless of changes in your health or circumstances.
Insurance providers may sometimes offer discounts or more favorable premium rates if you select the annual payment option. By committing to a longer tenure, you may be able to secure cost savings compared to renewing policies on a shorter-term basis.
7. Do not buy coverage from trip booking sites.
When it comes to purchasing travel insurance, it is advisable to avoid buying insurance directly from trip booking sites. Trip-booking sites often provide limited coverage options compared to standalone travel insurance providers. The coverage offered may be basic and may not adequately meet your specific needs or provide comprehensive protection.
Insurance plans offered through trip booking sites may be more expensive compared to policies available directly from insurance providers. The cost of the insurance is often bundled into the overall trip cost, potentially leading to inflated prices.
8. Lead a healthy lifestyle.
This is yet another way to reduce your health insurance premium. A healthy lifestyle equals a healthy body, mind, and soul, free of medical complexities. People who are healthy and do not have any existing health problems are a lower liability for insurers as compared to unhealthy people who smoke or suffer from a medical condition.
Conclusion
Health insurance is necessary for all in today's day and age. Most insurance companies or providers will have a host of budgeted and comprehensive policies. Compare the plans and keep the above-mentioned tips in mind so that you can buy a plan within your budget.
---
---