Things You Need to Know About Traveling to the USA during COVID 19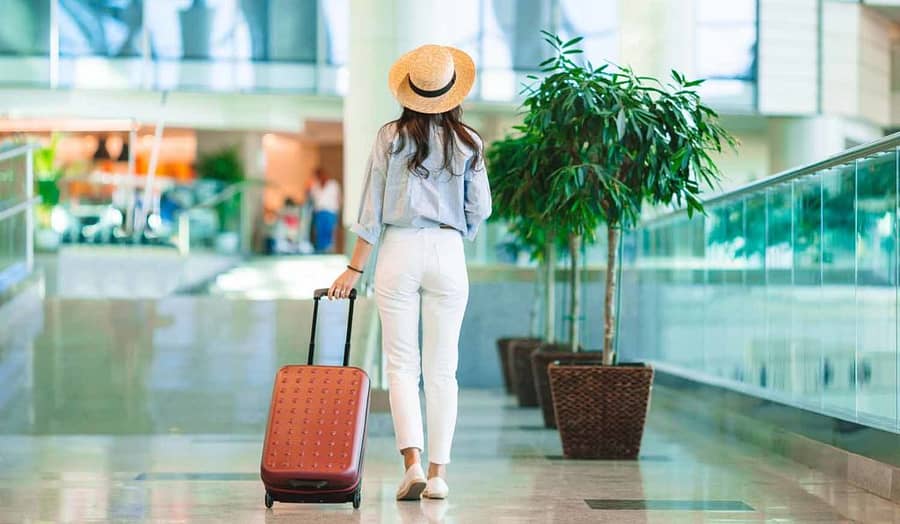 Things You Need to Know About Traveling to the USA during COVID 19
COVID-19 has brought a lot of travel restrictions. However, now, things have started to change ever since the start of vaccinations. Countries have opened their borders and initiated the process of welcoming foreign travelers.
Currently, the US has fully opened its borders for vaccinated travelers with travel insurance with COVID cover. Do you wish to celebrate the New Year in this vast country? The behemoth destination has a lot to offer from the stunning landscapes and rocky terrain to some of the best trekking trails, road trips, cuisines, and more.
If visiting the US has been on your bucket list, here're a few things that you need to know before heading to the country.
Who can go to the USA?
Since November 8, the country has opened its borders to all fully vaccinated travelers, though rules for air travelers and sea travelers are different. Unvaccinated visitors will not be allowed to enter the country. Visitors crossing land borders with Canada and Mexico for any important reason will be permitted only for a short period. From January 2022, the restrictions will be stricter, even crossing Canada and Mexico borders need vaccination.
What are the restrictions in USA travel?
As long as you are fully vaccinated, which is counted as 14 days after the final shot, you can enter the country. The vaccine needs to be approved by FDA or should be present in Emergency Use Listing from the WHO. If you're worrying about mixed doses of vaccination, don't worry, it's accepted. Moreover, fully vaccinated air travelers must present a negative test taken within three days of departure for the US.
U.S. citizens and Lawful Permanent Residents who are eligible to travel but are not fully vaccinated will need to provide proof of a negative COVID-19 test 1 day before their flight's departure. U.S. citizens and lawful permanent residents who are fully vaccinated will need to present airlines with proof of vaccination and of a negative COVID-19 test 3 days before their flight.
Children between the ages of 2 and 17 are required to take a pre-departure test. If a child is not fully vaccinated and traveling with a fully vaccinated adult, they can show proof of a negative viral test taken within 3 days before departure which is consistent with the timeline for fully vaccinated adults.
If an unvaccinated child is traveling alone or with unvaccinated adults, they will have to show proof of a negative viral test taken within 1 day of departure. Children under 2 years of age are exempted from the testing requirement, however a pre-departure test is recommended whenever possible.
If you have recovered from covid recently, you need to carry documents of your recovery during your travel. Plus, the viral sample taken that is tested COVID-19 positive should be more than 90 days before the date you board the flight from your country. Also, you need to carry a letter from a licensed healthcare provider that you can go for overseas travel.
On November 26, the Biden administration announced that the country will restrict travel ban from Zimbabwe, Malawi, Namibia, Botswana, Lesotho, South Africa, Eswatini, and Mozambique owing to Omicron variant. This decision has been taken under the advice of the CDC and the President's chief medical office and has been on effect since November 29. However, US citizens and lawfully permanent residents are exempt from this decision.
The CDC requires all air passengers traveling to the US to be fully vaccinated and provide proof of vaccination before boarding a flight to the US. People who are exempted from this rule are children below 18, people who are medically unfit to take the vaccine, and emergency travels who have no timely access to the vaccines. However, these exemptions are granted on extremely limited basis.
Do you need visitor insurance?
Getting COVID-19 in a foreign land can put you in a lot of trouble, which is why an insured trip is recommended. Travel insurance with COVID coverage can safeguard you from different medical expenditures. Whether you get the noble virus or any other ailments, the overall experience can be quite traumatizing.
As the healthcare system in the US is expensive, paying out of pocket for the medical bills is not affordable. This is where insurance comes into the picture. There're plenty of plans available that you can choose as per your medical history, days of travel, number of travelers, and more. You can also find different choices of deductibles, premiums, and coverage. You need to pick one as per your travel requirements.
Is travel insurance with COVID necessary?
Though not a mandatory requirement for entering the US, it is of utmost important to protect yourself from the financial burden.
If you aren't sure what to choose, get in touch with Visitor Guard®.
How to be safe?
The pandemic is not over yet. With the rise of the Omicron variant, the Biden administration has extended the rule of wearing masks till March. Travelers need to abide by this law and keep a safe distance from people in public places. No matter how excited you are about visiting this huge country, you need to maintain safety so that you don't contract the virus.
What documents do you need?
The major documents that you need to carry are a passport, visas, prescriptions, consent to travel with minors, driving permits if you will be driving, health insurance card, vaccination proof, and negative PCR test reports. Keep a few months in your hands in advance to apply for passports. If you already have one, make sure that it is valid for the next 6 months and have two or more blank pages.
Apart from this, get your visa ready before you plan to visit the US. Getting a US visa can be a complicated process, which is why getting in touch with embassy officials would be a wise decision. To get some over-the-counter medicines, you may need to present your prescription for the same. And as carrying health insurance is a must for cashless treatment, get in touch with a reputable insurance company in the US, like us, and buy a suitable policy.
These are a few things that you need to consider during the pandemic time. Do your research, watch your health, carry necessary documents, and have a great stay in the US.
---
---