Traveling to Paris after Terror Attacks: What to Expect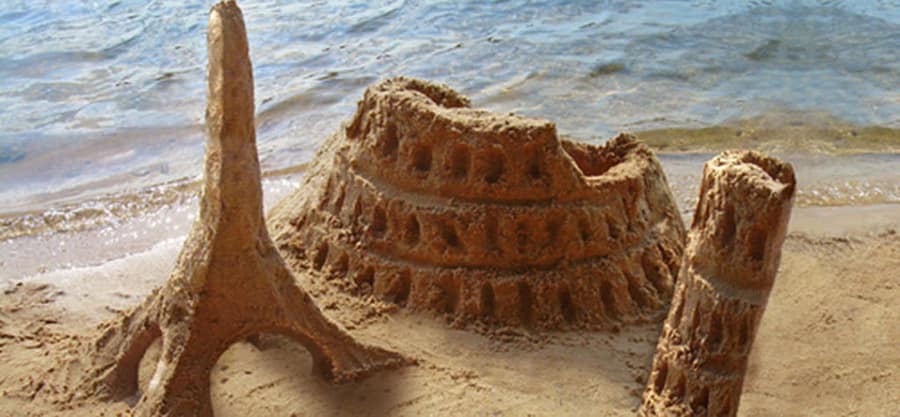 After recent attacks in Paris that ended in the deaths of 130 people, this popular destination for international travel has become a big question mark in the minds of many international travelers. Concerns range from the obvious, safety, to logistics. Is there a curfew? Will children traveling with me see soldiers with guns? Is the Eiffel tower open?
If you or your family are planning to go to Paris soon, it's worth doing a little research, so you will at least know what to expect. The city is in the middle of a three-month national state of emergency, and the Foreign Office has given the threat of terrorism in France a high rating.
On the other hand, as revealed in a recent New York Times article by correspondents Nick Trend and Natalie Paris, few visitors have changed their Paris travel plans. In fact, many travelers believe it's safer than ever in the City of Light, because the nation has deployed extra security forces and instigated tighter security protocols to ensure the safety of both citizens and visitors. In addition, Paris residents are expected to be more alert and aware of potential dangers, which could be seen to have improved the safety of visitors.
Travelers have been sharing ideas online for keeping safe and navigating the situation in Paris. Here's what they're saying:
Personal safety
When in public places or using transportation, stay alert and be ready to leave the area.
Be ready to cooperate with systematic security checks, which can result in longer lines in airports, transportation hubs and attractions
Keep an eye out for local law enforcement officers, and follow instructions
There is no curfew, but stay aware and be ready to follow any rules or instructions from law enforcement officials
Always have your passport easily available to prove your identity
Attractions
The Eiffel tower and other major attractions were closed immediately after the attacks, but have reopened
Public gatherings, flying drones and fireworks in Paris and the surrounding area have been prohibited during the state of emergency, so some events you planned to attend may have been canceled or rescheduled
Concerts and sporting events saw a huge decrease in attendance at first, but most have resumed — if there is any question once the day arrives, check to make sure your event is still being held
Transportation
A few motor routes in the area of the attacks were initially discouraged, but public transportation has been running normally
Verify schedules for your specific travel dates to make sure conditions haven't changed
Routine safety habits when traveling to international locations
All international travelers know how to keep themselves and their property safe when they travel. Many of these habits can be useful when traveling to a compromised location, such as Paris after the attacks.
Some of the best travel safety measures have to do with organizing and securing money, travel documents, and possessions. For example, travelers should carry money in several different locations — perhaps in a pocket, in a suitcase, and in a backpack. It's a good idea to carry two or three sets of your travel documents in different locations, as well. Travelers can purchase visitors health insurance as well as insurance to cover valuables that may be lost or stolen during the trip.
Other advisable travel safety and security measures involve blending in and not drawing attention to oneself. Take measures to look a little less like a tourist. Avoid wearing flashy clothes or flaunting expensive accessories. Speak courteously and be respectful of local citizens and customs. Avoid arguing, anger, and aggression.
All of these suggestions can help you not only stay safe in Paris, but increase your confidence, so you can enjoy your trip.
Staying up-to-date on the travel situation in Paris
Safety and logistics in Paris are likely to change with time, so travelers are advised to continue gathering information on the situation before, during, and after travel dates. Many travel companies and government offices provide travel alerts that can be automatically pushed to your email. Check with officials in each location you plan to visit.
It would be foolish to ignore the potential dangers of traveling to a destination where acts of violence have taken place. It is always a good idea to be covered by travel insurance which includes evacuation and repatriation benefits. Travelers are encouraged to be practical and take measures to ensure their safety. However, once all possible safety measures have been taken, allow yourself to relax and take in the sights.
---
---