Travel Insurance for USA – Discover the Benefits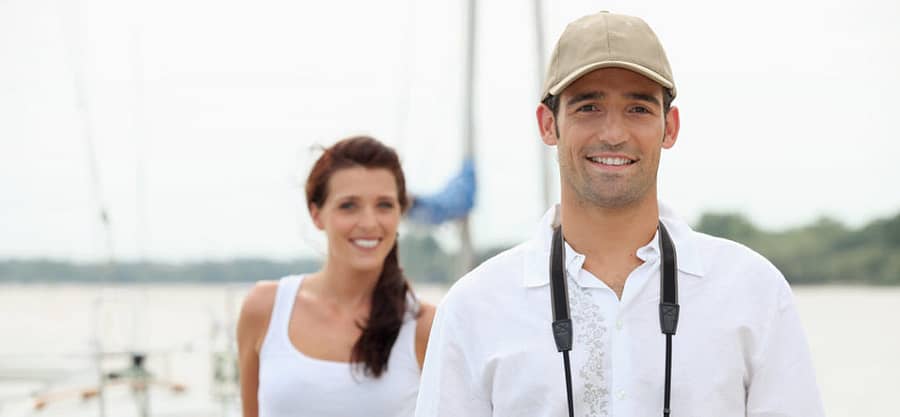 If you are planning a trip to the U.S., remember that it is extremely essential that you carry travel insurance with covid coverage. The importance of having insurance becomes obvious when we look at some potential situations that can arise when traveling.
Your Insurance Coverage
Health care is extremely expensive in the U.S. and even a minor sickness can set you back by thousands of dollars in terms of medical expenses. The thought of falling sick in a foreign country is scary enough without the added concerns of hospital charges and high medical costs. In the event of a serious injury or illness, health care costs can run into hundreds of thousands of dollars. But a comprehensive insurance plan ensures that you have access to good quality care in case of emergencies without having to suffer any financial losses. In case of a mishap, you will be thankful for having that coverage.
However, before buying insurance, ensure that you read the fine print to see what exactly is covered. In some cases, certain pre-existing medical conditions may be excluded. Travelers interested in taking up adventure sports should check if their activities are covered in their policy, as injuries occurring during professional sports are usually not covered. Remember that high priced plans do not always provide the best coverage. List what aspects of a policy are important to you. Often, removing unnecessary options or reducing medical maximums reduces the premium you pay. Also when traveling to countries like the U.S., where health care costs are high, it is good to look for an insurance plan with a high level of coverage.
However well planned your trip may be, there may be a potential for trouble. It could be a small mishap such as a missed flight or lost baggage to more serious incidents like an injury or even a natural calamity. Most insurance plans cover trip cancellation and lost baggage in addition to medical coverage, so go with a plan that includes these provisions besides options for emergency evacuation and round the clock travel assistance.
Getting a Good Insurance Plan
When traveling to the U.S., get a short term insurance plan that provides coverage for a limited period of time that covers the duration of your trip. It is good to get your insurance before starting your journey. There are several types of insurance plans designed for any type of trip, covering periods ranging anywhere from five days to three years. For example, Atlas America, Patriot America, Inbound USA, and so on, to cover your travel, whether it is for business, pleasure, education, employment, or immigration.
Depending on your travel needs, you can find a plan that suits your circumstances, but remember that you will only be protected for what is specifically stated in your policy. It is good to buy your policy from an insurance company instead of depending on your tour operator. Though the charges may be higher, you will be assured of the best possible coverage. Insurance companies offer different types of coverage; you can choose either a comprehensive plan or a plan with limited benefits. The insurance premiums depend on the type of plan and the benefits that you choose. There are plans that can be as low as one dollar for a day but would hardly offer any benefits in case of a medical emergency. It is advisable to look for a plan that gets you the maximum benefits at minimum cost.
Many plans will pay the hospital or medical provider directly so it is a cashless transaction for you. Occasionally, you may have to pay upfront and get reimbursed, especially for prescription medication. Making an insurance claim is pretty easy; all you need is to submit some forms, so it is good to keep receipts and other evidence handy to support your claim. Make sure you always keep a copy of your insurance certificate with you. If the claim is accepted, you will most probably be reimbursed within a few weeks.
The benefits of insurance are many; for a small price, it offers the best protection for those traveling to the U.S. When traveling, you can count on your insurance plan to cover medical losses and protect your investments. You can be assured of your safety even when traveling in an unfamiliar country.
---
---