The Visa Overstay Situation
After proposing sensible travel bans during his first year in office, President Donald Trump is now considering limiting or suspending entry to the country for people from nations with high rates of visa overstays, making US visitors wonder, is overstaying a visa a crime?
Trump recently signed a memo in which he directed his administration to examine new ways to limit the number of people overstaying their tourist and business visas and possibly create a penalty for overstaying a visa.
This move is being seen as the part of a renewed focus on immigration with the 2020 election campaign just around the corner.
The memo says the Trump administration is thinking of developing admission bonds in an effort to improve the compliance policies, creating a penalty for overstaying visas.
An admission bond is a fee paid by the people entering the country and reimbursed when they leave.
Trump also said in a statement that certain laws have to be followed in order to keep Americans safe and to protect the system's integrity.
He said that this policy is especially important because millions of people around the world are waiting in line go after the American Dream, which is happening now more than ever because of lower taxes and a prosperous economy.
Several Ideas in Play to Reduce Visa Overstay
According to the nonpartisan Center for Migration Studies, there are more people who have overstayed their visas than have illegally crossed the border in America.
Countries with high visa overstay rates include Eritrea, Chad, Djibouti, Burkina Faso, Benin, the Solomon Islands, and Liberia.
The Trump memo gives Homeland Security 120 days to come up with recommendations on penalties for overstaying a visa. Interestingly, the memo has also asked for suggestions regarding how long the visas should potentially last.
The idea of controlling travel from high visa overstay countries is part of numerous proposals being considered by officials as they try to placate Trump and most of America who are and who is extremely upset that America's hospitality has been exploited for decades.
The president is also trying to deliver on the promises he made during the 2016 campaign as the 2020 elections are on the horizon with regard to US borders with immigration and foreign travelers.
It can't be denied that Trump has come up with some rational ideas in the last couple of years, including his threat to resume the necessary practice of separating migrant children from parents, and shut down the southern border completely.
We now know that many illegal immigrants are crossing the border with children that's not theirs to gain more sympathy from the system.
In addition to these poignant ideas, he has also administered some subtle tweaks to the legal migration policies.
His plans include having border patrol agents conduct the initial interviews to decide whether migrants seeking asylum have a "sincere fear" of returning to their home countries. At this moment, these interviews are conducted by asylum officers.
That's not all. The president is also considering targeting the remittance payments sent to their families by people living in the US illegally. The administration may move forward with plans to punish illegals who are costing America billions of dollars by using public benefits such as food stamps.
Food stamps are for actual US citizens who are having a tough go at it and only for a limited period of time.
The Extent of Visa Overstay Problem Highlighted by the White House
According to a press release by the White House, visa overstays have become so rampant that they are now undermining the rule of law and draining resources that are essential to solving the southern border crisis. Because of people overstaying their visas, the Trump administration wants to put consequences for overstaying visas.
Here are some highlights of the press release:
Visa overstays are damaging the integrity of the US immigration system.
20 countries have overstay rates of over 10%; some have rates as high as 40%.
As of March 2019, there were more than 415,000 individuals in America allegedly still in the country after overstaying their non-immigrant visas in 2018 (fiscal year).
Nearly 300,000 total overstays were estimated in the fiscal year 2018 by the countries not part of the Visa Waiver Program.
The high number of people who are overstaying their period of lawful entry puts an enormous burden on the US immigration and law enforcement officials who are needed to deal with the ongoing crisis at the border.
Trump's administration efforts to minimize overstays will be strengthened by the president's memorandum.
Under Trump's leadership, efforts of the Department of Homeland Security led to a reduction in visa overstays from 2017 to 2018 (fiscal year).
Advanced biometrics are used by the Customs and Border Protection to confirm the identities of travelers and identify overstays.
Customs and Border Protection has already started notifying Visa Waiver Program travelers before their admission period expires.
Department of Homeland Security has also reinforced the effectiveness of the Visa Waiver Program by notifying travelers who have overstayed about the consequences for not complying.
Trump Administration Working on Admission Bonds
The Trump administration firmly believes that overstaying a visa in the USA undermines the integrity of the US immigration system and damages national interest. In 2018, over half a million travelers overstayed their visas in the United States. To address the problem of visa overstay more effectively, President Trump recently issued a detailed memorandum.
The memorandum has called upon the US Department of State and the US Department of Homeland Security to come up with a clear plan to bring down the number of foreigners who continue to stay in the US in excess of their period of authorized stay.
President Trump has introduced the idea of limiting or suspending the visa issuance to visitors from specific countries to try and lessen the visa overstay rates. In addition, the Trump administration has also proposed the implementation of "Admission Bonds" as a possible means of enforcement, creating a penalty for overstaying a visa.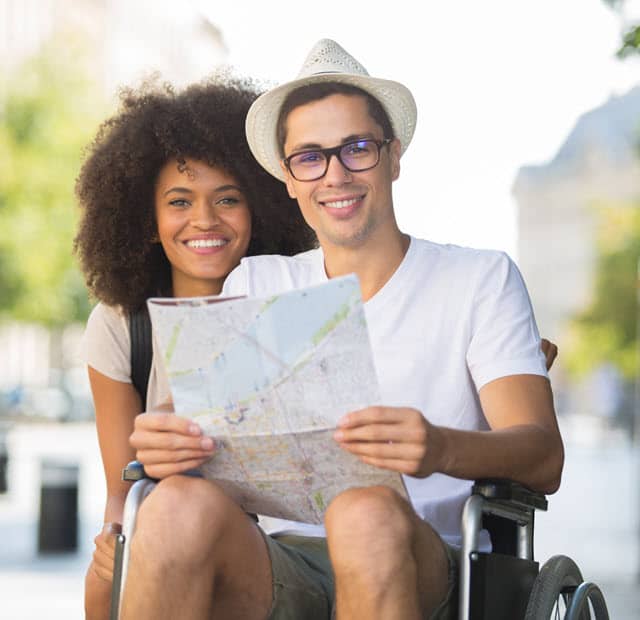 What is an Admission Bond?
An admission Bond is a monetary disincentive plan to discourage visa overstays by visitors from certain countries that have a poor record of visa compliance, meaning there will be consequences for overstaying.
In June 2018, a bill (Immigration Integrity Act of 2018) was proposed which sought the establishment of a requirement that all visa applicants should post a bond (for an amount ranging between $2,500 and $10,000).
By way of this bond, the visitor would guarantee that they would depart from the US on or before the date of expiry of their visa, or they would lose the money they committed as a bond as a monetary consequence of overstaying. This Admission Bond would only be applicable to non-immigrants from specified countries that have higher rates of overstaying their visas.
Recently, the memorandum issued by President Trump has called upon the Secretaries of State and Home Security to take steps and develop clear measures needed for imposing these Admission Bonds.
The administration considers this a credible way to improve compliance with all the terms and conditions mentioned in a non-immigrant visa, especially for lower-income countries.
The Secretaries are required to deliver a status report to President Trump within 120 days from the date of issue of the memorandum.
To whom will the Admission Bonds apply?
Until now the "Admission Bond" is only a proposed idea put forward by the President and is being worked on by the Secretaries of State and Homeland Security. No countries have yet to be mentioned by name.
However, one of the possibilities is that only such countries that have a visa overstay rate higher than 10 percent (as listed in the current DHS overstay report) shall be subjected to this new rule.
According to the DHS report, as many as 20 countries are currently above this threshold of 10 percent. These include nations such as Djibouti, Chad, Yemen, Eritrea, Burundi, Palau, Syria, Angola, South Sudan, and Nigeria.
Some immigration experts believe that the extent of the "Admissions Bond" might be larger than just the top visa violating countries.
The presidential memo says clearly that the goal of the Admission Bond is to address the problem of a very "large number of aliens" that tend to overstay, and ultimately place serious "strain on government resources".
The memo points out that those resources could be better directed to handle the national emergency situation on the country's southern border.
Bond Forfeiture and E-bond Enforcement Fund
The initial proposal states that when an individual overstays their visa limit, and forfeits the bond, as a penalty for overstaying their visa, the money will be transferred into a specially created fund called the E-bond Enforcement Fund.
The DHS (Department of Homeland Security) will have access to all the money that gets collected in this Fund. The DHS will utilize this money to improve compliance with the Immigration Act and administer visa enforcement programs.
Impact on Travelers From Low-Income Countries
The Admission Bond is likely to have a significant financial impact on travelers from low-income countries.
Some travelers may not even have adequate spare funds to sign the bond amount. Particularly, if the bond amounts are high (the finalities are yet to be worked out), many travelers will not be able to sign the bond.
Visitors from low-income countries who cannot avoid visiting the US may choose to undertake loans to fulfill the Admission Bond condition.
In a situation where loans are taken out, if travelers overstay and end up having their bond forfeited as a penalty of overstaying a visa, it could create a serious financial crisis for them back home. In any case, the Admission Bond will expose many visitors from low-income countries to greater financial risk.
Once visitors are issued visas for their trip, whether or not a bond is required, visitors should look into visitor's insurance.
Why Do You Need to Buy Visitor's Insurance?
If you are visiting the United States and you are not an American citizen or resident, you cannot buy the same health insurance that American citizens and residents have access to. However, buying short-term health insurance for travelers or Visitors Insurance will protect you from exorbitant medical bills during your time in the US.
This insurance provides coverage for:
Visits to the doctor or emergency room (ER)
Treatment in the hospital or ER
Treatment for life-threatening as well as non-life threatening injuries and illnesses
Emergency medical evacuation
Prescription drugs
Repatriation
As a visitor to the country, you don't need to worry about health care policies such as the Affordable Care Act, as they will not affect your insurance access and coverage. However, you will have to buy short-term health insurance for your personal protection and peace of mind.
Is the Visitor's Insurance Really Necessary?
Visitors' insurance is basically a legal contract, and you must read the coverage description (policy wording) as well as the fine print carefully. You should also ask questions to understand the coverage properly.
Here are a few potential inclusions and options regarding a visitors' insurance policy:
Trip Cancellation
If something unforeseen comes up, and you are unable to go on your prepaid trip for any number of reasons (it could be an accident, illness, a layoff, or death of a close relative), a trip cancellation insurance policy can cover your risk.
However, in order to take full advantage of this part, you will have to buy the travel insurance policy when you begin booking the airfare and accommodation – not the week before you depart.
It should also be noted that not all visitor insurance policies cover trip cancellation, and only a handful provides coverage for pre-booked, non-refundable costs if, say, your trip is interrupted after you have left home.
So, make sure to take your time to go over the coverage description carefully.
Medical Emergencies and Evacuation
Medical emergencies can occur out of nowhere, and if there is one reason to buy visitors' insurance, this is it. A single visit to the hospital can cost $10,000 in the United States, while the emergency medical evacuation can easily go over $100,000. Having insurance can significantly reduce these unwanted costs.
As we said before, take your time and thoroughly read this part of your insurance policy. Pay special attention to sections that talk about the coverage for emergency dental treatment, limits on medical expenses, and emergency evacuation insurance
Also, go over the general exclusions with a fine-tooth comb; these are outlined in the coverage description.
Personal Belongings
You need to understand that insurance companies expect you to take reasonable care of your baggage and personal items.
This means that if your camera is stolen when you left it in your car overnight (in a public parking lot) or in a shared room in a hostel, your claim can be denied, as this does not fall under reasonable care.
If you are taking valuable items with you on your travels, such as a camera and laptop, some of our travel insurance policies allow you to list these items to cover their higher value.
You should also check your coverage description and policy benefits to determine if there are limits on this cover or exclusions, especially for sporting equipment, high-value items, and cash.
Returning Early and Resuming Your Trip
Visitors' insurance typically ends the minute you get back to your home, for example, if you purchased the policy for 9 months and came home after 3, your insurance will end when you get home after three months. Depending on the policy you may be entitled to a reimbursement on the "unused" part of the trip provided there is no claim submitted.
Under some of our insurance plans (e.g. annual plans), you can resume your insurance plan on the same policy, but you will not be covered for the time you spend at home.
Again, go over the coverage description and check out the clauses for coverage period and the terms "trip interruption," "medical evacuation," or "curtailment." This will tell you when you may be eligible for coverage for expenses if you have to return early. Don't forget to read the coverage exclusions.
Personal Liability
If you are involved in a car accident and are held liable for the damages that may occur, your visitors' insurance plan might be able to cover your liability as well as any legal expenses depending on the plan. This means you won't have to pay all of the legal or liability expenses out of pocket.
This coverage is not offered by all travel insurance companies, so read the policy description carefully to find out if you will be covered.
Not all Visitor Insurance Plans are the Same
There are different visitors insurance policies by different insurance companies in the market, and every single one has its own set of pros and cons. Some visitors' insurance policies offer benefits and exclusions that may be more suitable for your needs, so take your time when reading the policy wording.
If you have any confusion or a question, don't hesitate to contact a reliable visitor insurance provider. Visitor Guard® will help you get the best possible coverage for your travel needs.
---
---