The Key Things You Need To Know About Genetic Testing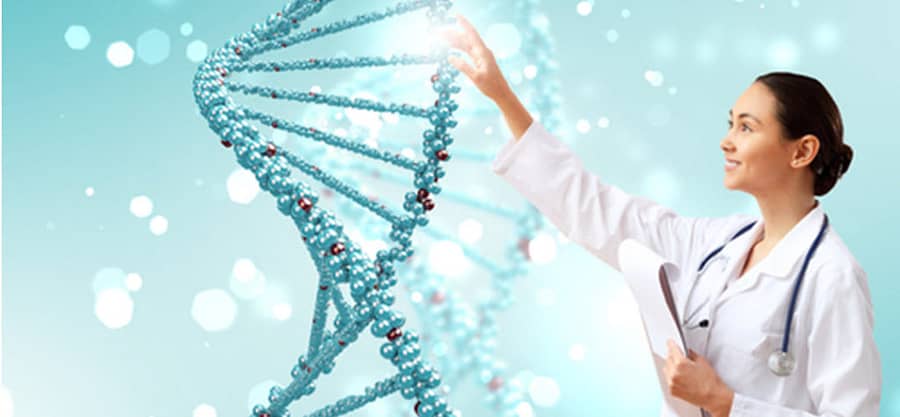 If you are concerned about a health condition you already have or the risk of getting a certain disease in the future, genetic testing can help. Genetic testing is the process of looking at your genes – the identity markers that are passed on from your mother and father that shape everything from your personality to your health – so you can live a better life.
Genetic testing is not for everyone, and it is not without its drawbacks. Find out more about genetic testing, what it is, and when exactly it is used in this quick review.
What is Genetic Testing?
Genetic testing is not a simple concept. Genetic tests come in many different forms. The different types of genetic tests can help to diagnose diseases, identify the changes in genes that are responsible for a disease, determine how serious the disease is, help plan treatments for a health condition, identify the gene changes that could make it more likely you will develop a certain disease, and identify which gene changes can be passed onto your children.
It can be very difficult to understand the results of genetic tests and the results are potentially life-changing. Geneticists and genetic counselors explain the results of the tests and help you to understand how they will impact you and your family. The results of one person's genetic tests may impact blood relatives, too, so it is important to get the appropriate professional support in place.
Finding Out About Different Types of Genetic Tests
Predictive and pre-symptomatic genetic tests allow a geneticist to assess the likelihood of a person developing a certain disease or diseases. The tests do not tell you that you will get cancer, for instance, but will give you a more accurate indication of the risk. When you know this information there is a better chance that you can tailor your lifestyle or health decisions to minimize the risk.
Carrier testing is where you find out if you carry a change in a gene that is connected to the disease. You may not show any indication of having the disease, but you will be able to pass on the change in gene to your children. They may later go on to develop the disease. This type of genetic testing is often completed on behalf of people who belong to certain ethnic groups or families where there is a known risk of having the gene change.
Prenatal testing is undertaken during pregnancy where you look for the presence of certain diseases in fetuses. There is also newborn screening.
In addition, pharmacogenomic testing helps you see how different medicines are processed by different people. It helps when you are working out, with a healthcare provider, which medicines to take to handle your health condition or your genetic makeup.
Health insurance providers will have different policies about which tests are covered. Many times, health insurance plans may cover the costs of genetic testing when it is recommended by the doctor. It is a good idea to check with your insurance beforehand to verify coverage on your policy. Will visitors health insurance cover these tests? Most probably not as these visitors insurance or travel insurance policies are short-term policies with coverage for illnesses and injuries.
What are the Advantages and Disadvantages of Genetic Testing?
In some cases, it can come as a relief to finally know for certain what is causing health problems, or to know with a greater degree of certainty whether you will develop a certain condition in the future. It helps you plan your healthcare for optimum results. The results of genetic testing also allow doctors to choose the best treatment methods and the procedures for monitoring a health condition. A genetic test can minimize feelings of uncertainty. More information helps families plan for the future.
It can be difficult, however, prepare yourself for the results of genetic testing. The results can have a big impact on your life and many people are unequipped to cope emotionally with the knowledge. For family members not directly affected by the disease, it can be hard to know how to support a loved one. Genetic testing can also be expensive and health insurance may not cover all or parts of the test.
It is worth noting that it is not permissible for health insurance providers or for employers to discriminate against people based on the results of their genetic tests.
It is also worth noting that there are limitations to genetic testing. It will not give you the full picture of inherited diseases. You will not know if a positive result means you will get a disease. And you will not be able to tell how severe your symptoms will be.
---
---