Thanksgiving Day: Why Americans Celebrate It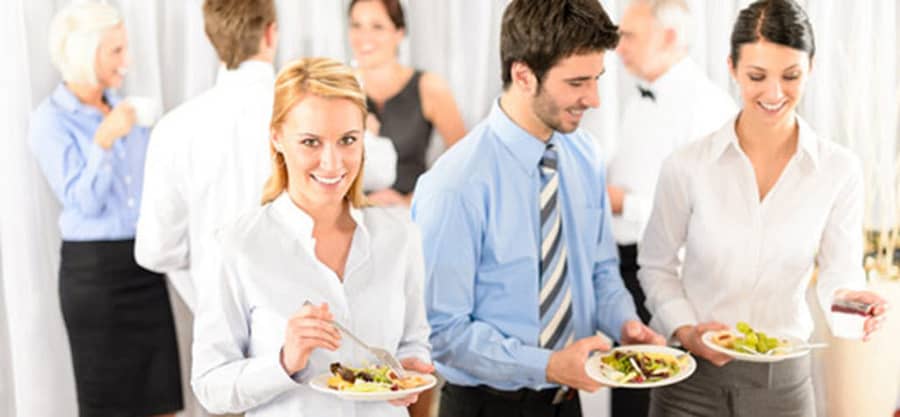 On November 23, countless Americans will sit around their dining room tables and celebrate Thanksgiving. People travel from all over to be with family at Thanksgiving. Laden with an assortment of rich, decadent foods, the tables will seat families and friends filled with a sense of gratitude for the abundance of people and things with which they are blessed. At least that's how it's supposed to be.
Unfortunately, Thanksgiving has become—in not all, but many instances—an excuse to gorge on too much food, argue with relatives only seen on major holidays and watch football. Is this why Americans celebrate Thanksgiving? Not exactly…
The Real Meaning of Thanksgiving
Some believe the first Thanksgiving was celebrated when the Pilgrims set up housekeeping following their arrival on the Mayflower. And while those Pilgrims were no doubt grateful to be alive, they likely had little else to be thankful for. This myth has been taught in American public schoolrooms all over the country, but the first official Thanksgiving didn't come to pass until Abraham Lincoln proclaimed in 1863, "a day of our annual Thanksgiving." The fourth Thursday in November wasn't named Thanksgiving Day until Franklin D. Roosevelt proclaimed it as such. In George Washington's time a "day of Thanksgiving" was often called in celebration of a recent battle won.
Let's go back to the Mayflower Pilgrims for a moment. Just because they didn't truly celebrate the "first Thanksgiving" in the United States, that's not to say they don't have a role in the modern celebration of the day. For example, it is believed that the tradition of roasting a turkey for Thanksgiving dinner comes directly from the Pilgrims. After all, that was one of their means of survival during the first bitterly cold winter they spent in Massachusetts. Pilgrim men hunted for wild turkey. They ate what they could and often dried large strips of the meat to last them throughout several months.
It may very well be that cranberry sauce got its Thanksgiving popularity from Mayflower ancestors, too. The Pilgrims set up their first colonies in the Plymouth, Massachusetts region, and cranberries are in great abundance—even today—in many parts of that region.
Each year thousands of people flock to Plimoth Plantation, a living museum that displays the way the Pilgrims lived when they set up shop in what is now Plymouth, Massachusetts. There are some very solid historical accuracies in the village that visitors peruse. There are many discrepancies as well.
Did you know that most Native Americans don't celebrate Thanksgiving Day? They see the day as nothing more than a reminder of the injustices they suffered from the time the Pilgrims arrived, right up through modern times. The holiday is a day of mourning for most tribes, although there is no specific way to mark what others see as a holiday.
Since most businesses in the United States close for Thanksgiving Day—with the exception of some retailers jumping the gun on the Black Friday rush—many view the day as a morning of extra sleep and a big meal. But it really should be regarded as more than that, even if the Pilgrims didn't officially celebrate the "first" Thanksgiving.
Countless Americans spend at least part of Thanksgiving Day volunteering. They help cook and/or serve Thanksgiving dinner at a homeless shelter or organization that feeds the community. While this is an admirable effort, most volunteer organizations claim they are inundated with volunteers that day, and that it would be better if they'd "spread the love," so to speak, and volunteer on different days throughout the year. At least these volunteers' hearts are in the right place.
When you take a good, hard look around the world, it's plain to see that Americans have a great deal to be thankful for. Even most of those struggling to make ends meet have food to eat and a roof over their heads. They have clothing, access to an education and the availability of some kind of employment. Churches and other houses of worship encourage their members to reflect upon the gifts God or their chosen Higher Power has given Americans. All these reason culminate in the celebration on the fourth Thursday in November.
Before the turkey is sliced and the plates passed around, Americans should pause and reflect for a moment. They should take a look around the table and remember the history of their family members and friends in attendance. Most importantly, they should make sure that Thanksgiving is a day that the children sitting around the table will one day reflect upon fondly.
---
---