Taking Care of Business Travelers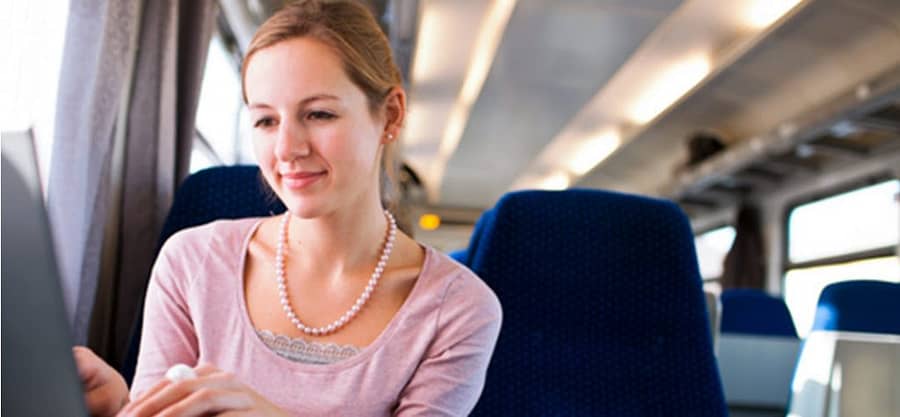 As the economy stabilizes and corporate journeys return to "business as usual", it is important to address the concerns of business travelers. Commercial travelling is a vital piece to the wellbeing of many organizations. Likewise, the welfare of the employees who travel on work needs to be a priority.
Business travel is as varied and different as the travelers themselves. Some stays are overnight, while others may last up to months. It is important and, in many cases, an essential piece for business growth and stability. Perhaps this is so because, it contains the one thing technology has not been able to replace yet, human contact.
Enduring the side effects of business travel, however, is not always associated with wellbeing or fun. Eating often in restaurants, driving for long hours, flying frequently, and sleeping continuously in hotels can affect a person's physical, emotional, mental, and spiritual wellbeing. The deterioration increases if mishaps are added to the mix. The GBTA or Global Business Travel Association recently surveyed 500 business travelers and reported that they had identified travel delays (weather, flight cancellation, missed connections, etc.) as the top misfortunes encountered while traveling on business. They also highlighted safety as a major concern during their work excursions (airlines, hotel location, and knowing who to call in case of an emergency).
Corporations generally carry a legal obligation called Duty of Care where the employers are responsible for the health, safety, and security of their employees. This happens legally, as a natural consequence of the employment relationship. However, very few organizations actually have comprehensive programs in place that thoroughly address the mishaps encountered by employees in their travels. It is no coincidence that one of the major concerns outlined in the survey was the employee not knowing whom to call in case of an emergency. Clearly, business travelers do not feel cared for.
On the flip side, businesses report travel represents the largest cost category for them. It is the budget area they seek to cut costs in the most. This is probably the reason why these concerns are not addressed; it costs money. Furthermore, business travel in the US suffered a decline in 2009 when what is now known as the Great Recession struck the American economy. As a result, travel budgets were trimmed dramatically as the need to move around decreased and alternate forms of doing long-distance business emerged such as videoconferencing. Hence, whatever money was being allotted for business travel "safety" was eliminated for sure.
However, the global economy is rapidly recovering and with it, local and international business travel is again on the rise. In most cases, however, organizations have failed to update their travel budgets to include the safety and security policies around their employees' travel patterns.
In some cases, companies have identified the risks their employees usually face and have come up with "Travel Safety Fact Sheets" that detail proactive behaviors when in the airport, when renting a car, when checking in to a hotel, when driving and when faced with an uncomfortable situation. Nonetheless, they do not provide any assistance if the unintended outcome does indeed happen. The idea seems to be that if the employee does not get in the way of harm, accidents will not occur. Other companies provide their employees with insurance coverage but do not provide a network of assistance.
To that extent, many insurance companies agree that the 21st-century ideal structure from which to handle the issues of travel includes a comprehensive package that addresses: corporate travel policy, continuous employee training on safe travel practices, and 24-hour worldwide assistance with medical and evacuation insurance that is able to respond in a coordinated manner.
The corporate policy takes care of the logistics. That is, who is allowed to travel, how many employees should travel in a car or airplane together, and determines exactly what is needed to travel where (immunizations and dress-codes, for example.). Things like standards for booking airlines, and hotels as well as monitoring changing travel conditions are also included in the travel policy.
A chief security officer (in large companies) or a safety consultant (for smaller ones) is in charge of employee safety training. Much of the proactive behaviors covered in the Travel Safety Fact Sheets are addressed as well as health hazards and abduction prevention techniques for travel into more dangerous areas. While not the solution, preventive training decreases the possibility of being a victim.
Travel assistance programs manage the details of the "emergency". These include medical evacuation, in case of death, the transportation of the remains, legal services (lost documents, translation, the advance of bail) alternate transport or accommodation, in case of cancellations, or simply cultural or weather information. The last, and equally important, piece of the program would be to make sure evacuation and medical coverage is available wherever the employee may be traveling.
Having such a framework in place would adequately respond to the mishaps encountered by the travelers as well as their fears. Although such a program represents an investment, and a large one at that, the returns are significant. Employee morale is said to be the largest predictor of success. Knowing that you are cared for, no matter what happens is key in the morale of travelling employees.
Not to mention, one of the major concerns business travelers had was not knowing whom to call in case of an emergency. Clearly, having a comprehensive program in place would eliminate this. Not only would it more effectively comply with the Duty of Care obligation, but it would also increase the employee's trust in the company allowing them to take care of business as usual.
---
---