Best Sports Travel Insurance for Extreme Sports and Hazardous Activity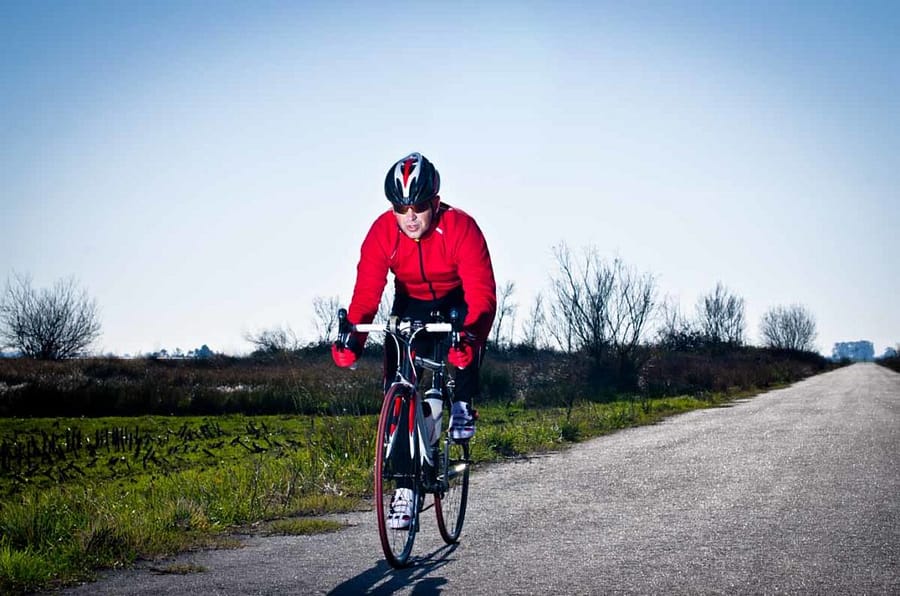 Best Sports Travel Insurance for Extreme Sports and Hazardous Activity
If you're constantly seeking adventurous activities or take part in some extreme sports, you might be interested in getting yourself insured. Sports travel insurance covers the medical expenses that you might need in a foreign country.
Sports injuries can occur anytime, which is why you should be covered medically and financially. You may not know where to run and get rescued when you're far away from your home country.
We, at Visitor Guard®, offer various sports travel insurance plans with varying rates and coverage, which are meant solely for leisure, fitness, entertainment, and recreational purposes. We cover different blood-pumping sports from zip-lining, bungee jumping, and paragliding to fencing, hockey, karate, and more.
Sports coverage plans can be divided into two classes:
Class 1- Archery, Tennis, Swimming, Cross Country, Track, Volleyball, and Golf.
Class 2- Ballet, Basketball, Cheerleading, Equestrian, Fencing, Field Hockey, Football (no division 1), Gymnastics, Hockey, Karate, Lacrosse, Polo, Rowing, Rugby, and Soccer.
What are our sports travel insurance plans?

1. Safe Travel USA Comprehensive
The plan is available to individuals up to the age of 89 years, with limits ranging from $50,000 to $1 million. It covers hospitalization, urgent care, prescription drugs, doctor visits, COVID-19, and one episode of acute-onset of pre-existing conditions. Optional enhancement benefits offer coverage to illness and injuries caused by athletic sports & hazardous activity. Prior to purchasing, check the brochure to know the exclusions.
2. Atlas Travel
The plan covers emergency medical evacuation, political evacuation, repatriation of remains, hospitalization and outpatient treatment, urgent care, doctor visits, COVID-19, and non-chronic acute onset of pre-existing conditions. It includes sports coverage for eligible injuries that may happen while participating in vacation sports, such as snowboarding, skiing, water rafting, snorkeling, and more. The brochure will give you a better understanding.
3. Diplomat America
The plan is mainly designed to provide accidents, sickness, and evacuation coverage for foreign nationals vacationing in the US and US citizens coming to the US for leisure or business travel while living in another nation. It covers emergency dental treatment, emergency medical evacuation, repatriation, return of mortal remains, trip interruption, accidental death and dismemberment, and loss of baggage.
An optional enhancement benefit, you receive sports coverage for the listed athletic sports and hazardous activities. To know more, go through the brochure.
4. Diplomat Long-Term
Besides offering medical coverage like the above-mentioned plans, Diplomat Long-Term provides limited coverage in your home country. The plan pays 80% up to $5,000 of covered expenses, then 100% to the chosen maximum The plan provides two optional enhancement benefits, Home country coverage benefit, and Athletic sports and Hazardous Activity benefit.
If the Home country coverage benefit is chosen it provides limited coverage under Your Medical Expense Benefit while in Your Home Country and if the optional sports rider is chosen, the insured individuals are covered against athletic sports and hazardous activities when engaged for leisure, recreation, entertainment, or fitness purposes.
5. Safe Travels USA Cost Saver
This plan can cover non-US citizens visiting the US. Athletes visiting the US can opt for this plan with the optional rider for coverage for injuries incurred during Amateur, Club, Intramural, Interscholastic, Intercollegiate activities like archery, gymnastics, hockey, swimming, soccer, and more.
Any sport not listed is excluded unless the athlete participates solely for leisure and entertainment purposes. It can also provide coverage for sickness and injuries incurred during an incidental trip to your home country. Note that professional and semi-professional sports are excluded. Reviewing the brochure can give you deeper insights.
Why do you need sports coverage insurance?
Engaging in dangerous activities adds risks to your life. Whether you're a professional athlete or an adventurous junkie, you can never be sure that nothing will go wrong while undertaking extreme sports. Rather than emptying your pockets in a foreign land on medical bills, buying a sports travel insurance plan seems to be a better option.
It comes with different benefits like medical coverage, COVID-19 coverage, accidental coverage, so on and so forth. On buying a sports health policy, you can be entirely secured financially. In return, you can actively participate in various sports activities without having any fear or worries in the back of your mind.
When choosing a coverage plan, make sure that you've gone through the brochure and have understood its benefits and exclusions. Compare your needs and determine which plan suits you the best. For any queries, Visitor Guard® executives are just a call away! Reach us now and get the best quotes.
---
---