New Legislation Tightens Security for Travelers to U.S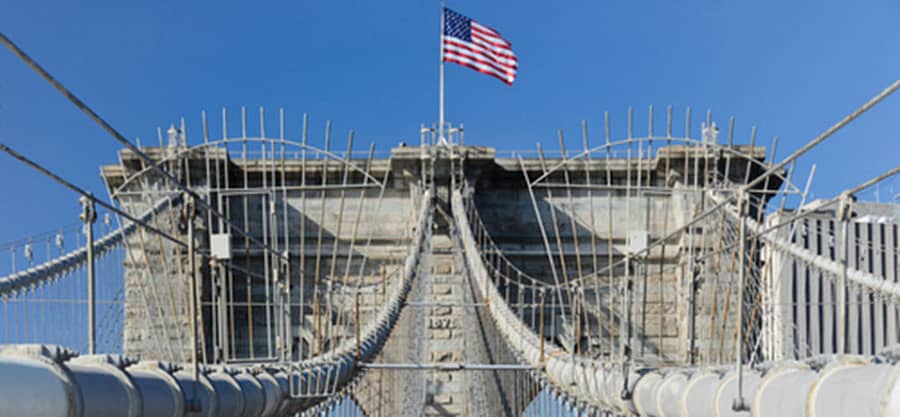 Before the new year rang in, the United States House of Representatives nearly unanimously passed "the Visa Waiver Program Improvement Act of 2015" (H.R. 158). Provisions of the nonpartisan act are designed to reduce the risk of terrorism within the United States through stricter travel application rules and traveler screening.
The new law removes the right of some travelers to waive visa application. It also expands inspections, communication methods and identification tactics to help authorities pinpoint potential threats. Although the United States government is being careful to keep the law from hindering trade, some fear it will unnecessarily restrict travel for important populations, such as humanitarian workers.
On the other hand, some believe the stricter rules will make travel safer for everyone.
What is the U.S. Visa Waiver Program (VWP)?
In 1986, the United States government began a program to stimulate U.S. tourism by making it easier for foreign tourists to visit. The program, still in force, allows passport holders from participating countries to come to the U.S. for as long as 90 days without getting a visa.
A VWP Travel Authorization can be applied for online and approved the same day. This makes it much easier for business people, family members, charity workers, students, tourists, and others to come to the United States for both business and pleasure.
The VWP is continually modified to reflect current security needs. Not long ago, for example, new data fields were added to the application (November 2014) and information sharing requirements were increased (August 2015). H.R. 158 represents the latest VWP modifications.
Recent changes to the United States Visa Waiver Program
The latest round of VWP changes came soon after recent terror attacks in Paris. Many of the modifications were designed to help law enforcement and border patrols identify travelers who could present a danger either to other travelers or to citizens within the United States.
According to a White House fact sheet dated November 30, 2015, provisions of the new law include the following:
Visitors from any VWP country, if they have visited Iraq, Iran, Syria, or Sudan within the last 5 years, must go through the regular visa process to enter the U.S. To assist in capturing this information, changes will be made to the waiver application. This will not necessarily keep travelers from visiting the United States. However, the more robust visa application process (compared to the VWP application) could potentially lead to more denials. At the very least, if travelers have visited the listed countries, they must plan for a longer process to obtain a visa.
Countries participating in the program must have e-passport technology, which includes passports with a microchip. (This already was going to happen; the new law simply accelerates the provision.) It could be assumed that this will require travelers to the U.S.—especially those residing in VWP countries—to renew their passports.
United States agencies are exploring the possible collection and use of biometrics (e.g., fingerprints and photographs) to increase security. This likely won't affect travelers to the U.S. until rules are drafted. Once rules are in place, travelers should be prepared to provide this additional information.
Any countries deficient in key areas of cooperation could receive penalties, incentives, and suspension until they comply. If these rules are put in place, and if a country is suspended from the VWP, some travelers may find they need to cancel their plans or complete the regular visa application process.
The department of homeland security will be working with Congress to increase fines for air carriers that fail to verify travelers' passport data. This probably will result in airlines strengthening security protocols for international travelers.
U.S. federal agencies will work with VWP countries to deploy Foreign Fighters Search Teams to help counter terrorist travel. It is unclear how this might affect international travel, but it could be assumed that additional protocols will be put in place under certain circumstances.
U.S. federal agencies will work to enhance border security legislation, including encouraging more robust information sharing, better use of shared information, and more effective and efficient coordination between the U.S. and partner countries. Although these measures are likely to tighten security rules, it is possible the requirements also will improve logistics and expedite traveler verification.
As a part of this legislative bill, the FBI will be evaluating terrorism information shared with VWP countries and providing report to the president identifying options to mitigate any deficiencies.
To quickly obtain a current list of countries included in the Visa waiver program, visit the U.S. Customs and Border Protection online. For a comprehensive overview of the Visa waiver program, visit the U.S. Department of State online
---
---