All you need to know about home health care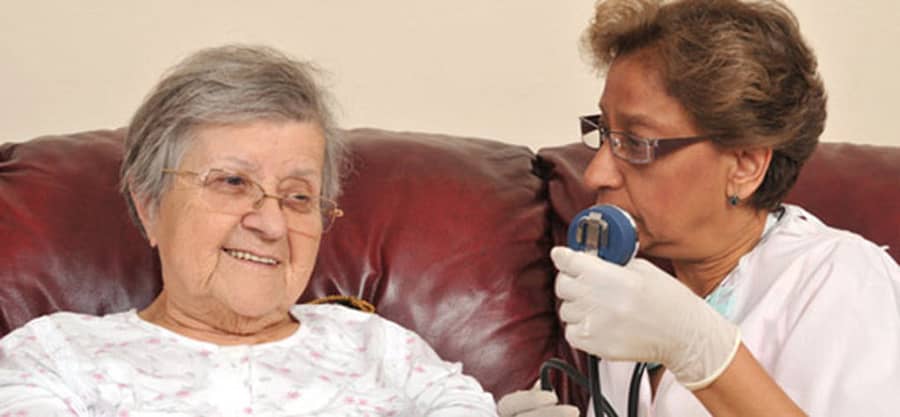 Home health care denotes a broad range of services that are delivered in the home instead of at a medical facility. Often, it is a less expensive option, and there is no question it is much more expedient and convenient for the patient. There is ample evidence to suggest that this form of health care is on par with what you can receive either in a rehabilitation center or hospital.
Home health care services includes – but is not limited to – such things as assistance with physical therapy and wound care, injections and health status monitoring, prescription management, and hands-on education for the patient and family. Often, home health care is prescribed by a doctor, and is an extension of medical treatment originally received at a professional facility.
However, there is another level of home care services that are identified as 'non-clinical'. They include types of care such as personal grooming, daily living support, and help with mobility. This type of home health care is as valuable because it allows the patient to remain in their home, when they might otherwise need to be placed in a nursing home. Yet, these services do not rise to the level of medical support that would require licensing to conduct.
There are multiple advantages to home health care. The most obvious is that the patient is in their favored environment, surrounded by their personal belongings. He or she can sleep in their own bed and find it to be of greater comfort than if they were in a sterile hospital room. Research shows that people often recoup better at home than in a health care facility. Patients tend to respond more satisfactorily to treatment with home health care, supporting their return to health, and regaining a sense of self-sufficiency and independence.
Another benefit of home health care is that it reduces repeat hospital admissions. Proper medical support delivered in the home helps to ensure that interventions are applied with greater expediency. Home health care workers, either medical professionals or support personnel, are focused on the individual in the home. They are better able to assess the person's needs, as well as areas in which the individual may require greater support. This allows them to tailor the treatments to each patient according to his or her circumstances.
Payment for home health care may fall under various forms of insurance. It is available under both Medicare Part A or Part B, with it being normally covered by the latter. Medicare is insurance that is provided by the federal government for persons 65 years of age or older, as well as for persons younger with certain identified disabilities. It is also available to persons who are in the final stages of renal disease.
In order to receive coverage for home health care under Medicare Part B, better known under the broader scope of 'Medical Insurance', the patient must have a need for skilled nursing care. He or she must also be homebound. There are stipulations to being considered 'homebound' according to Medicare. First, if your health could deteriorate as a result of leaving the home then you can qualify as homebound. Secondly, it is generally very difficult to leave so the patient usually stays at home. Conditions that may exacerbate getting out of the house can be anything from having to take cumbersome medical equipment along, to the use of medical support equipment such as wheelchairs or crutches, or a walker.
If an individual receives home health care under Medicare Part B insurance, it is not a prerequisite that they have been hospitalized beforehand. With Part B coverage, there is also no coinsurance or deductible required. While home health care is normally covered by Part B, services of a non-clinical or clinical nature are covered by insurance or Medicare only if they have been prescribed. Otherwise, the cost is borne by the patient and or family.
It is also important to know that being identified as 'homebound' does not mean that the patient cannot ever leave the house. He or she may leave for many reasons such as to attend religious services, or to receive medical treatments that cannot be administered at home. Short visits for special occasions such as weddings, graduations or funerals are also permitted. But, anyone who is identified as 'homebound' must have their health status evaluated and recertified every sixty days.
Medicare Part A is considered 'Hospital Insurance'. Even so, it can be used to cover eligible home health care services such as physical therapy, occupational services, intermittent skilled nursing services and even speech pathology. Yet, there are also certain services that are not included in Medicare home health care benefits. For example, prescription drugs, 24-hour care, and housework. Meal delivery is also not covered.
Another consideration is a special type of insurance known as 'visitor health insurance' or 'visitor medical insurance'. This is a form of insurance that targets travelers. The policy extends health coverage to guests who have come to the United States or those who travel abroad for personal or professional reasons. The inclusion of home health care will depend on the policy you purchase. The most affordable is a budget level of a policy. As would be expected, home health care is not included with this insurance.
Atlas America Visitors Insurance is a respected travel insurance company for the budget conscious traveler that offers a variety of policy types. None indicate that home health care is included. According to the website it provides for the following:
Visitor Medical Insurance for visitors to USA, foreign tourists visiting USA, business travel to America, new immigrants in USA, international students, & overseas travelers.
Atlas America Visitor Insurance for parents visiting USA, Atlas Travel insurance for health & medical protection for relatives, in-laws, family or friends travel to America.
Short-term travel health insurance with accident & sickness coverage benefits for individuals, families or groups visiting the United States or traveling outside America.
Another travel insurance company is Visitors Care. They also cater to international students, visiting family members or relatives, traveling business persons, American students studying abroad, and those embarking on cruises or safaris. Again, the policies target specific coverage levels, and you are advised to speak directly to a representative, so they can tailor a policy to your needs. At that time, you should indicate your interest in the cost for including potential home health care coverage should an associated incident arise.
Home health care services are an excellent way to provide rehabilitation and support to homebound patients. It is always recommended you speak directly with representatives from each company whose policies fall within your price range to determine the level of home health care services they provide and at what cost.
---
---