How does visitor insurance protect visitors to the US?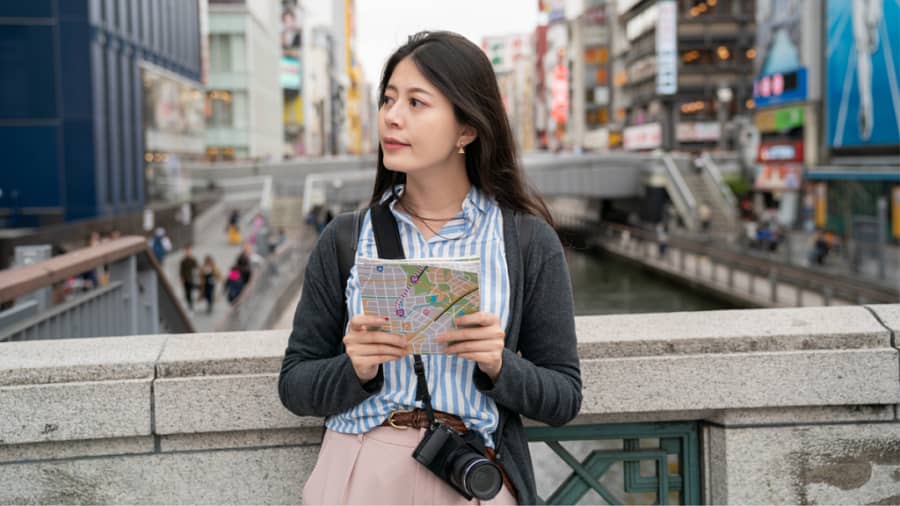 Visitor insurance plans are designed to financially protect visitors and travelers to the US from high medical costs for treatments for new illnesses and injuries. Apart from this, these plans allow visitors to access the right medical care at the right time, as many medical events need urgent care and attention. Furthermore, by buying a visitor insurance policy, travelers get peace of mind, and it allows them to enjoy a joyous US visit without worrying about how to deal with such situations.
Why choose visitor insurance?
Visitor insurance is essential for every short-term visitor to the US. These plans offer temporary coverage, protecting your finances, especially when you are on a luxurious trip. When traveling outside the home country, health and safety become the priority. A health insurance plan can take care of the medical fees that can arise unexpectedly due to sickness, injuries, or accidents. 
Any serious medical event can soon become life-threatening if not taken care of immediately. Sometimes, minor sicknesses like flu or fever, which are affordable to treat in the home country, require a much higher amount to be treated in the US. Visitor insurance coverage is the only way to save you from spending a lump sum on unforeseen medical events.
How does visitor insurance help?
Visitor medical insurance plans offer various levels of coverage with different choices of policy maximums and deductibles. Typically, these plans cover inpatient or outpatient hospital charges, doctor fees, prescription drugs, COVID-19 treatment, AD&D (Accidental Death and Dismemberment), repatriation of remains, clinical diagnostics, and laboratory expenses. 
The plans provide coverage for the following:
Hospital visits– If you fall sick in the US, you can visit a hospital or doctor's clinic under the plan's PPO (Preferred Provider Organizations) network. The plans provide out-of-network coverage, but it is always a good practice to stay in-network provider if the chosen plan follows one. You must show your insurance ID card to the receptionist, where your benefits are verified, and you are charged accordingly. After you have paid the deductible, your policy can pay the remaining bill amount per the schedule of benefits of the plan you bought.
Prescription drugs and medicines– If you are required to take some medication for a new illness, your visitor insurance plan can help you. You can make an upfront payment for your medicine at the pharmacy and later file a claim with the insurance company.
Doctor visits– If you fall, meet with an accident, become wounded, or fall sick, you can visit local doctors and get treated for the injury or illness. Show your visitor insurance card and pay the co-pay/deductible amount per the plan you opt for. You can then submit a claim by following the claim submission procedure if the doctor's office does not bill the insurance. Remember to attach the receipts and documents to support your claim. If the doctors are in the network, the office can bill the insurance directly.
Emergency medical evacuation– If there comes a situation where you meet with an accident or have an injury/illness in a remote location in the US, you can coordinate with your insurance company and avail yourself of the medical evacuation services. You will be transported to the nearest qualified medical hospital for treatment.
COVID-19– Most of the plans now cover Coronavirus as any other illness. If you contract the virus while traveling, your plan can cover the treatment costs, hospital stays, lab tests, medications, and other related expenditures.
Dental emergency– This is yet another benefit you can enjoy with your visitor insurance plan. You can rush to a nearby clinic or hospital for sudden dental pain or discomfort to your natural teeth or if you have any injury to your teeth due to an accident.
Acute onset of pre-existing conditions– Visitor insurance plans do not cover pre-existing conditions but provide coverage for the acute onset of pre-existing illnesses. Acute onset is defined as a condition that appears suddenly with no symptoms and needs immediate medical attention within 24 hours of the first symptom. Your plan can cover the treatment required for acute onset. However, it will not cover routine check-ups or medicines you take for your condition.
However, things that do not cover are:
Preventive care services like physical examinations and routine check-ups
Maternity and childbirth
Pre-existing conditions
Self-inflicted harm or suicide or attempted suicide
Eye and vision
Cosmetic surgery
War, terrorism, civil unrest
Injuries due to extremely hazardous sports that are not covered
Injuries from radioactive and contamination
What are the types of coverage you can buy?
Visitor insurance plans come with limited and comprehensive coverage; hence travelers need to choose a policy depending on their health and travel needs. The limited coverage plans are economical options as they offer lesser protection and come with a pre-defined sublimit on all the benefits. In contrast, the comprehensive plans are expensive and offer protection up to the chosen policy maximum.
Here is the difference between the two:
Limited plans– These plans offer basic protection to travelers and can leave them with higher liability. With such plans, every benefit is pre-defined. Once the deductible has been met, the insurance company will pay up to the pre-defined amount, and you must pay the rest of the amount. Some plans may cover the acute onset of pre-existing conditions, and some do not. Though these plans do not mandate going to an in-network provider, it is always a good practice to go to an in-network provider if the plan follows a network. Check the brochure to know everything in detail. 
Comprehensive plans– These plans are on the expensive side. They offer extensive coverage and better protection than limited plans. There is a wide range of plans available for travel and medical needs. For a covered illness/injury, these policies can provide coverage up to the chosen policy maximum after the deductible and coinsurance have been met. Most of these plans follow a PPO network, and network discounts are available if you choose to go to a network provider.
Conclusion
Visitor insurance protects travelers from unforeseen incidents that can otherwise break them financially. When you have a robust plan by your side, you no longer worry about medical fees. However, with so many options available, you may be unable to select a suitable plan. This is where Visitor Guard® comes into the picture. We help our customers to find a perfect insurance policy that suits their travel and medical needs in the US. Call us to know more.
---
---