How President Biden's Relationship with India May Affect Visitors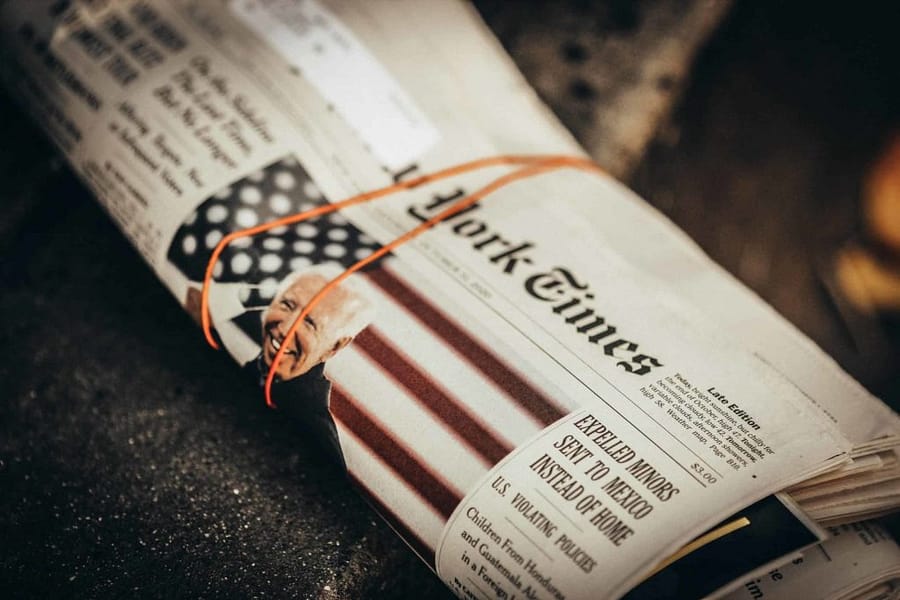 On January 20th, the world watched as the United States inaugurated its 46th President: Joseph R. Biden, Jr. On day one, his team sprang into action, putting forward 17 Executive Orders that took on issues ranging from the COVID-19 pandemic to immigration reform.
On the campaign trail, and in his past public remarks as a Senator and then a Vice-President, Joe Biden has spoken about the need to reform immigration. To do that, he intends to put sensible guidelines in place that protect Americans while ensuring that immigration processing is "safe, legal and orderly", according to his Acting Department of Homeland Security Secretary David Pekoske.
One of the things that will undoubtedly influence President Biden's immigration agenda, and consequently other related industries like health insurance for visitors to the USA, is his personal relationship with India. Let's take a look.
A History of Joe Biden's Relationship with India
Joe Biden has strong ties to India, which were nurtured during his time as the chairman of the Senate Foreign Relations Committee, and later during his years as Vice President. Due to his years of public service, President Biden has developed a deep understanding of the issues that impact Indian citizens, both personally and as a nation.
Of course, it also goes without saying that Vice President Kamala Harris's personal and familial connections to India also make her a strong advocate for positive US-India relations.
Changing Policies That Can Impact Health Insurance for Visitors to the USA
On his very first day in office, President Biden enacted five executive orders that directly related to immigration. They were:
Fortifying DACA (Deferred Action for Childhood Arrivals) protections for undocumented Americans
Reversing the Trump administration's Muslim ban
Undoing the expansion of immigration enforcement within the USA
Halting construction of the US-Mexico border wall
Extending the deferral of deportations and work authorizations for Liberian refugees.
The fact that five of his 17 first-day Executive Orders related to immigration shows just how strongly President Biden intends to push his immigration-positive agenda.
Here are some other ways that his immigration agenda could benefit immigrants and visitors, especially those from India.
H-1B Visas
In his upcoming US Citizenship Act 2021 bill, President Biden is expected to introduce a system that clears up the lengthy family and employment-based immigration backlogs, helping to streamline the process of bringing skilled workers and their families over from India.
The bill is also expected to provide the dependents of H-1B visa holders with work authorization, allowing them to obtain gainful employment while in the United States. This should help make expenses like visitor insurance in USA for those from India much more reasonable.
DACA Reforms
It's estimated that there could be more than 20,000 individuals of Indian and South Asian heritage who would be eligible for DACA under President Biden's new rules. More than 27,000 Asian Americans have already received DACA protections, and with this expansion, that means that thousands of young people born to Indian and South Asian parents will no longer face the threat of being deported back to a country where they have never lived.
International Students
International attendance in American schools declined between 63% and 98% during the Trump administration, but there's every reason to hope that these numbers can be reversed by the Biden administration.
Opening up enrollment to students from Muslim-majority countries is now possible, and the US Citizenship Act 2021 also has updates that will make it easier for STEM grads to stay in the United States after their formal schooling is over.
Visitor Guard® Offers Insurance for International Students and Other Visitors
Buying insurance for international students and other visitors to the United States doesn't need to be complex. When you shop at Visitor Guard®, all you'll need to do is fill in relevant details like your age, length of trip, and country of origin, and receive a list of recommended plans that fit your requirements.
Whether you're traveling from India under an H-1B visa or are just visiting American family members, we have a plan that will fit your needs. Shop online today to get started.
---
---